Best Wi-Fi modem router for you home
Your Wi-Fi router is crucial for Internet connection at home. Here are the best ones to buy now.
Compare Broadband compares plans from the above providers and can connect you with our participating providers. Not all plans available from these providers are compared by Compare Broadband and depending on your location or service availability not all plans may be available to all customers.
Selecting a good router helps to enhance your home Internet experience, offering reliable and secure wireless connectivity with fast speeds, extended coverage, minimal lag, and improved network stability for activities like browsing, gaming, streaming, or video conferences.
In this guide, you will find:
Router vs modem
Before delving into the buyer's guide, understanding the distinctions between an NBN network modem and a router is crucial.
While the modem connects to existing phone lines or cables, the router distributes the signal to devices via wireless or wired connections.
Now, let's explore key features to consider before making a purchase.
Best wireless routers available today
Choosing the right router is crucial for Australians working from home and those who want a reliable connection. It needs to provide a strong, future-proof connection and support multiple devices.
Many blame their Internet service provider, but the Wi-Fi router is equally vital. An outdated or weak router might not handle the maximum speed offered by your NBN provider, leading to slower speeds. If it struggles with multiple devices, you'll face network congestion, dropped connections, or slower speeds.
Picking the right router is essential, and there are powerful options on the market at competitive prices, offering control over settings for optimal performance. Explore the top wireless routers today.
Best Wi-Fi routers: Best deals and prices
Here, we have a selection of the best Wi-Fi routers currently on the market. Our methodology involved a thorough search of the websites of prominent Australian retailers.
To create this list, we looked at customer reviews for routers on leading Australian retailers JB Hi-Fi, The Good Guys and Officeworks.
We filtered out anything with less than five reviews and then ranked them by the average score across all retailers.
From this research, we've compiled a list of the 10 most popular Wi-Fi routers in Australia, ranked by average score.
Netgear Nighthawk XR1000-100AUS Wi-Fi 6 Gaming router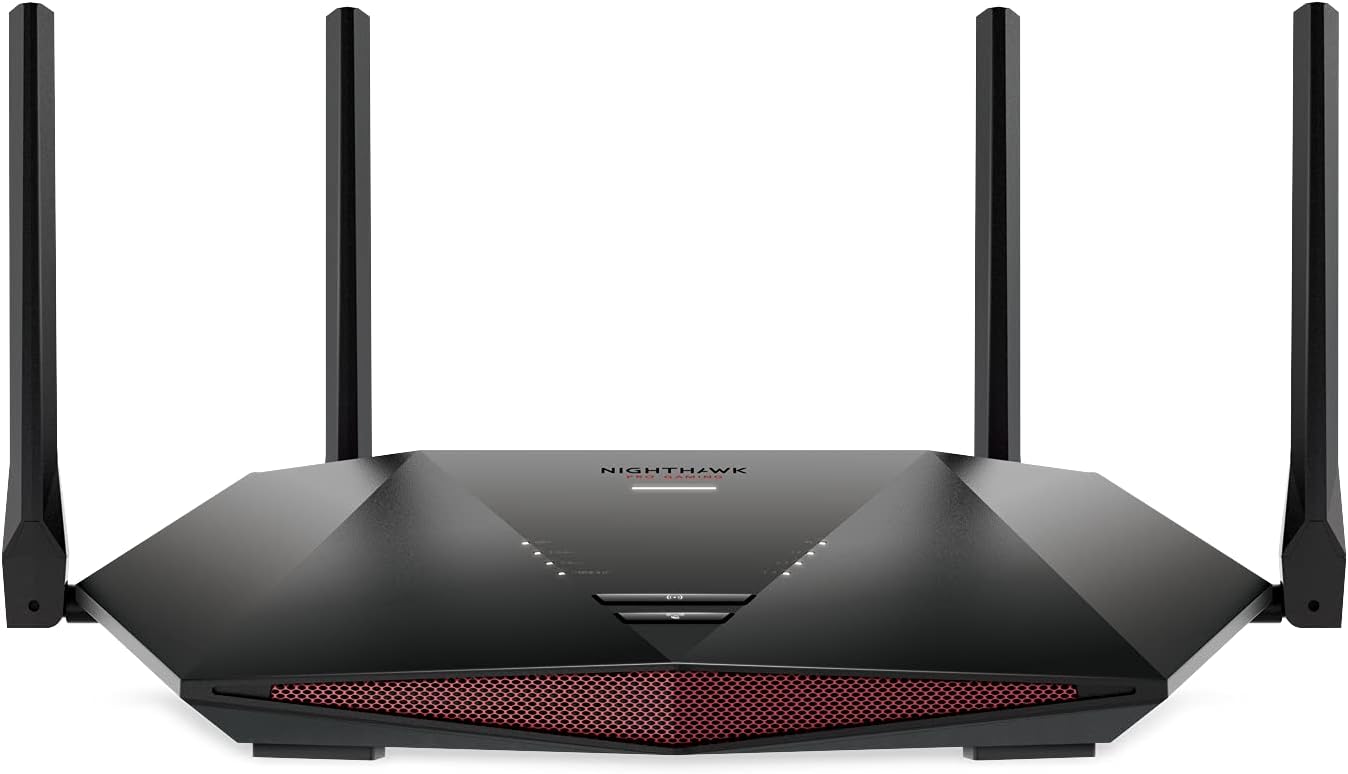 | | |
| --- | --- |
| Pros | Cons |
| Quick and easy set up | Higher price point |
| Designed for gamers with a user-friendly OS | No multi-gig LAN port |
| Consistent and reliable | Anti-malware costs extra |
| High speed file transfer | |
The NETGEAR Nighthawk XR1000 Wi-Fi 6 Gaming Router boosts your Internet connection for smooth gaming, reducing lag and ensuring stable performance. With Wi-Fi 6, it efficiently handles data, allowing multiple devices to connect and stream simultaneously.
The router optimises gaming by reducing ping rates up to 93%, thanks to features like geo fencing. It offers fast gaming with 4800 Mbps data transfer speeds and enhanced stability with 4 LAN ports.
With five networking ports, compatibility with printers, Wi-Fi 6 support, and a stylish black design, this router is a powerful addition to your setup. Customers get a 2-year warranty and a convenient USB 3.0 port, too.
TP-Link Archer AX10 AX1500 Wi-Fi 6 router Black
| | |
| --- | --- |
| Pros | Cons |
| Budget-friendly option | No anti-malware features |
| Strong signal range and performance | No USB or multi-gig LAN ports |
You can improve your home Wi-Fi network with the TP-LINK AX1500 Wi-Fi 6 Router. This router provides high-speed wireless connections up to 1.5Gbps, ensuring consistent coverage across your home with the latest Wi-Fi 6 technology.
It comes with four fixed external antennas and a 1.5GHz triple-core processor to reduce lag and buffering, making it ideal for activities like HD video streaming, online gaming, and video conferencing.
The router prioritises security through advanced protocols such as WPA3. With features like dual-band connectivity, four Gigabit LAN ports, parental controls, Alexa voice compatibility, and straightforward setup, it caters to various needs.
D-Link Eagle Pro AI N300 4G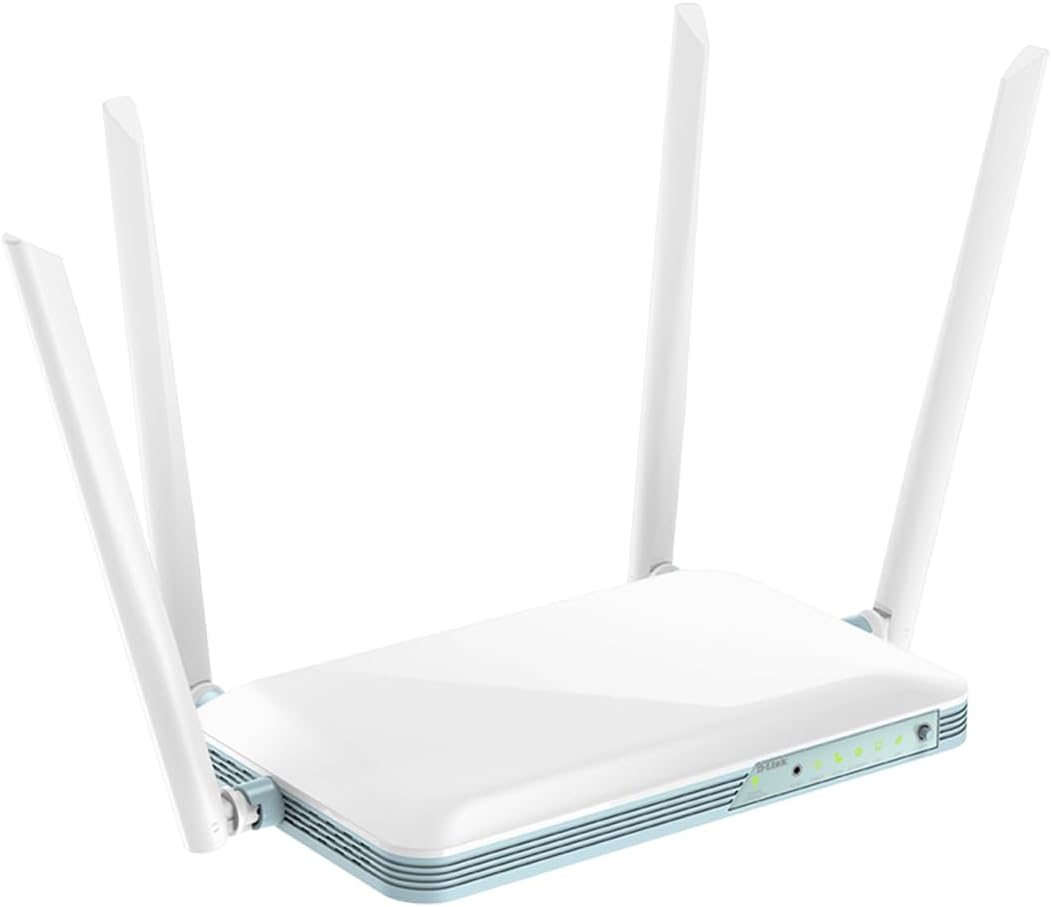 | | |
| --- | --- |
| Pros | Cons |
| Budget-friendly Wi-Fi 6 option | Outdated design |
| Expandable into a mesh network | No USB ports |
| Easy setup with mobile app | Not great for distant connections |
The D-Link Eagle Pro simplifies your Internet access by using your carrier's SIM/UICC card to share your 3G/4G mobile network. You can connect through dedicated Wi-Fi 4 or any of the four Ethernet LAN Ports.
Thanks to LTE CAT4 support, you can enjoy download speeds up to 150Mbps for smooth 4K streaming, conference calls, and web surfing, even without a fixed broadband connection.
Netgear Nighthawk Tri-Band AX8 8 Stream Wi-Fi 6 router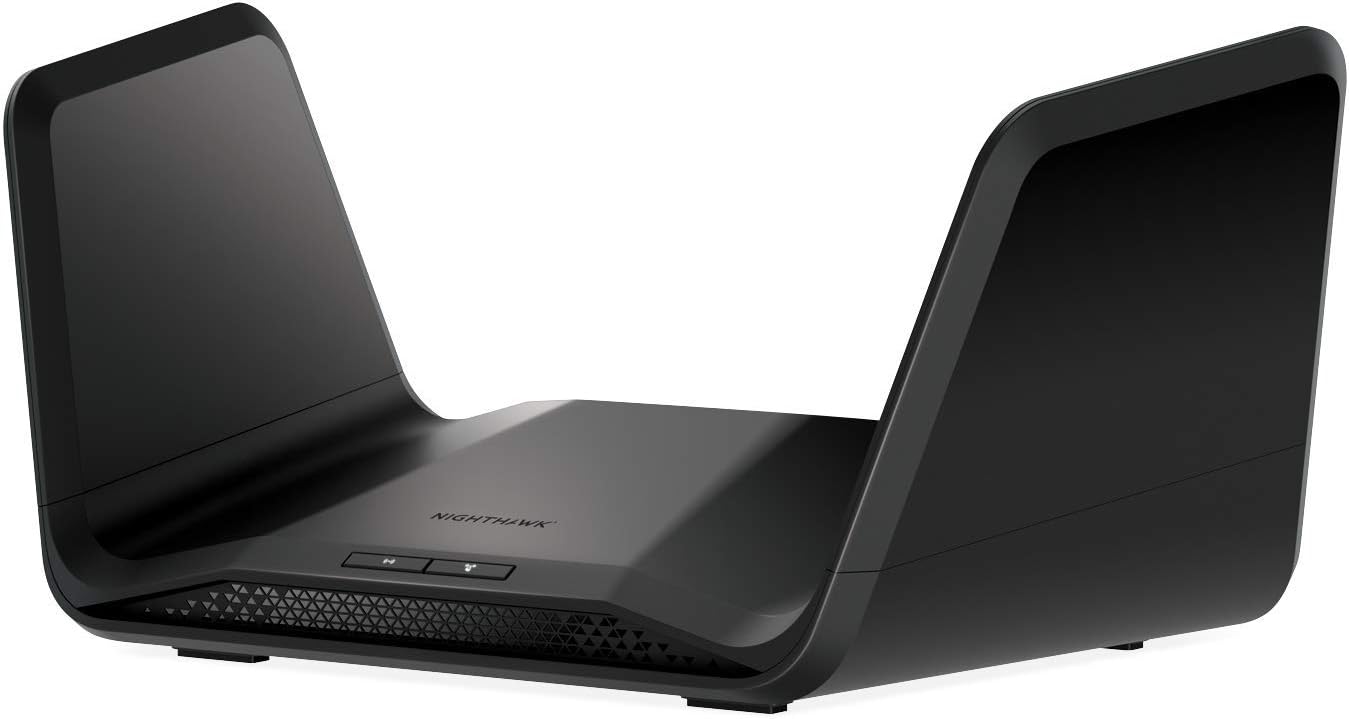 | | |
| --- | --- |
| Pros | Cons |
| Easy installation | Higher in cost |
| Great throughput and file transfer capabilities | No anti-malware tools |
| Supports link aggregation | |
The Netgear Nighthawk Tri-Band Wi-Fi Router features a robust quad-core 1.5 GHz processor, delivering speedy wireless connections. With 8 Wi-Fi streams, your devices enjoy ample bandwidth, reducing congestion on the network.
The tri-band Wi-Fi ensures optimal performance, especially for bandwidth-intensive activities like UHD video streaming, large file transfers, or downloads.
ASUS RT-AX82U V2 AX5400 dual band Wi-Fi 6 router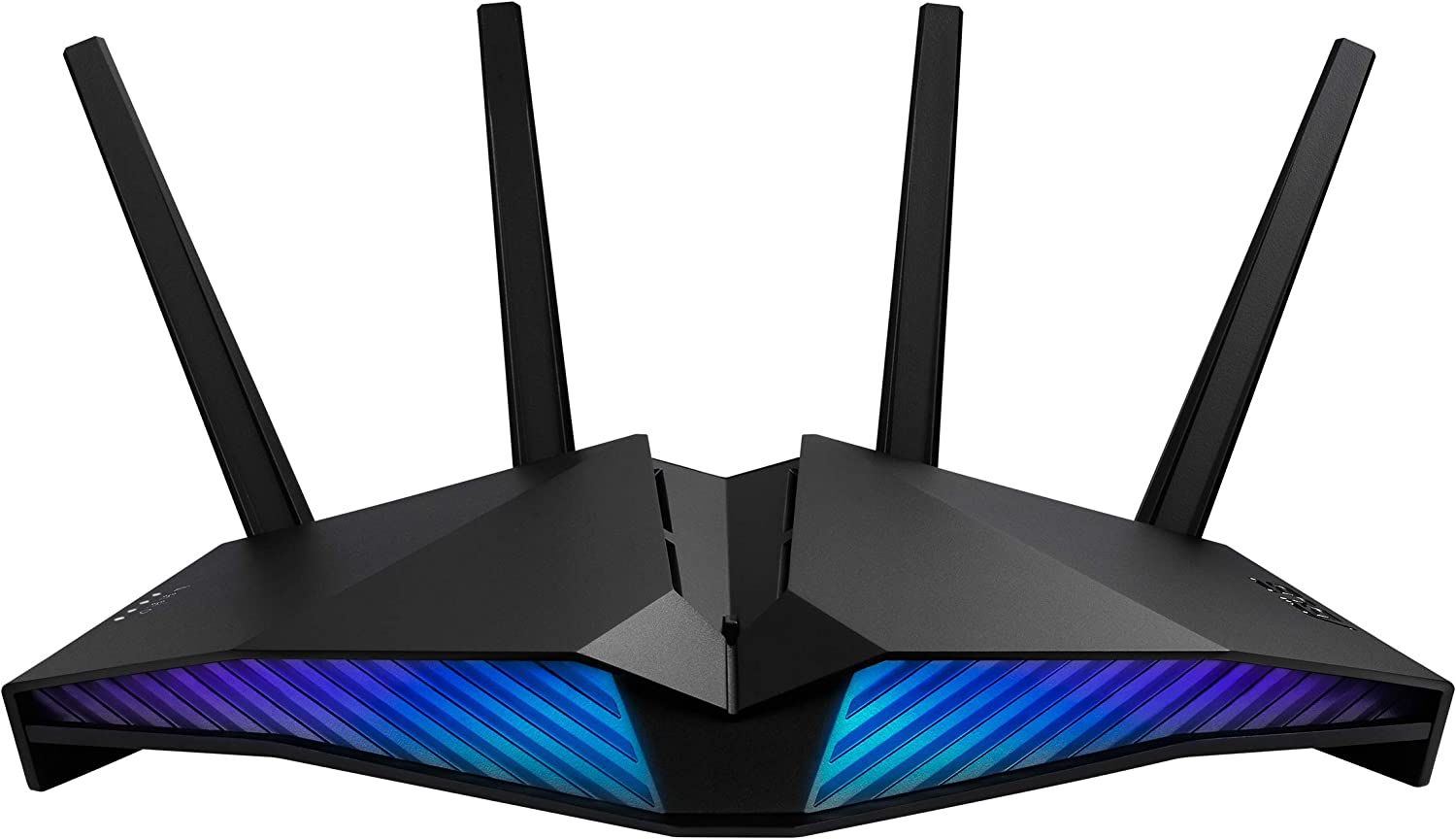 | | |
| --- | --- |
| Pros | Cons |
| Great for gamers | Antennae needs room |
| High speed Wi-Fi 6 router | Default network is not password protected |
| Great security features and parental controls | |
Experience lightning-fast and seamless Wi-Fi gaming connections with the ASUS RT-AX82U dual-band Wi-Fi 6 router. Boasting ultrafast Wi-Fi speeds of up to 5400 Mbps, this router is equipped with advanced technology, including Mobile Game Mode for a lag-free and low-latency mobile gaming experience.
Easily minimise lag and latency with a simple tap on the ASUS Router app. The router introduces the next generation of Wi-Fi security, enhancing protections for both personal and enterprise networks. Embracing the latest Wi-Fi standard 802.11AX (Wi-Fi 6) and 160MHz bandwidth, it ensures improved capacity and efficiency.
TP-Link Archer Wireless Dual Band Router AC750
| | |
| --- | --- |
| Pros | Cons |
| Easy to use | Doesn't come with a USB port |
| Budget-friendly option | Reported connectivity issues |
| Comes with a 3-year warranty | |
The TP-Link Archer Wireless Router provides fast and efficient wireless connectivity with dual-band technology (2.4 GHz and 5 GHz). Equipped with three external antennas, it ensures stable signal coverage in all directions, suitable for home or office use.
The router supports speeds of up to 300 Mbps on the 2.4 GHz band and 433 Mbps on the 5 GHz band, accommodating up to 30 connected devices.
With a wireless range of 50 metres and a user-friendly design featuring 1 WAN port and 4 LAN ports, it offers reliable and secure networking.
TP-Link Archer AX73 AX5400 Dual Band Gigabit Wi-Fi 6 router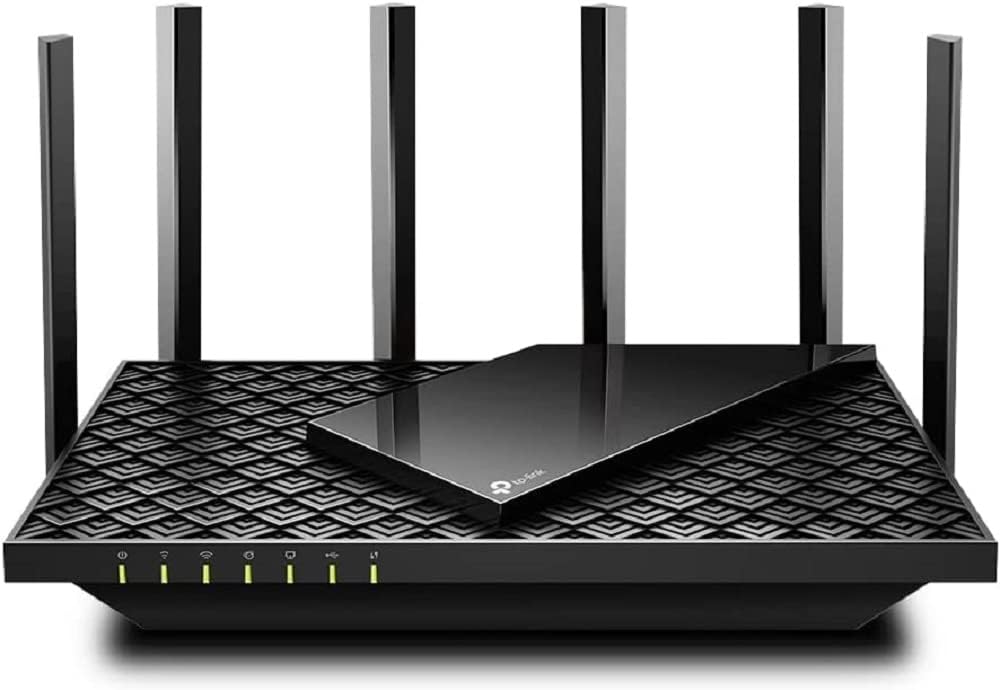 | | |
| --- | --- |
| Pros | Cons |
| Easy to install | Some HomeShield features require subscription |
| Includes HomeShield parental controls | No multi-gig ports |
| Excellent range | |
The TP-Link AX5400 Dual-Band Wi-Fi 6 Router offers improved network capacity and Gigabit speeds with flexible device connectivity. It features 6 high-performance antennas with Beamforming technology for an uncompromised range, while the 1.5GHz triple-core CPU handles high throughput and minimises network lag.
It enhances network capacity and efficiency, allowing more devices to connect without slowing down the Wi-Fi. The router supports smooth 4K UHD streaming to various devices, and its intuitive web-based user interface ensures quick and easy installation. Additionally, it supports voice-activated controls through Alexa and Google Assistant without requiring additional hardware upgrades.
TP-Link Archer VR2100 AC2100 VDSL/ADSL wireless modem router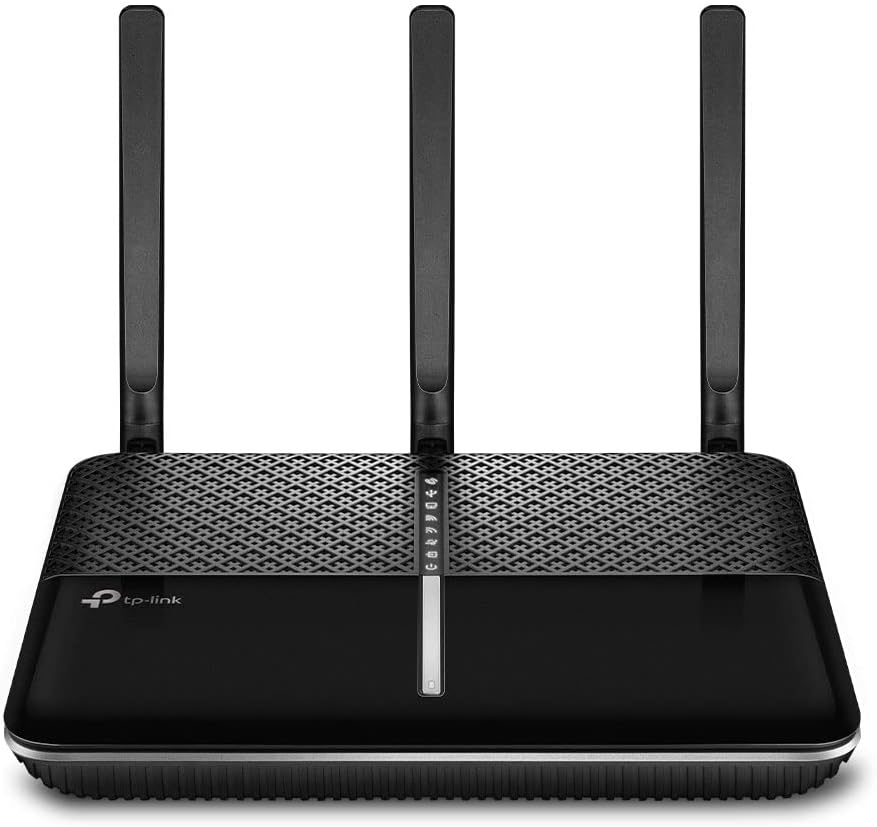 | | |
| --- | --- |
| Pros | Cons |
| Easy to install via an app | No 802.11ax support |
| Versatile connectivity | |
| Great for wired and wireless connections | |
Enhance your home network with the TP-LINK AC2100 VDSL/ADSL Wireless Modem Router, an all-in-one solution for reliable Internet. This device supports various broadband connections, including VDSL, ADSL, and fibre. Offering dual-band technology and Gigabit Ethernet ports, it ensures seamless connectivity with maximum wireless speeds.
The router features six Gigabit Ethernet ports for flexible wired connections and four high-gain antennas for extensive coverage. With advanced security protocols like WPA/WPA2, your network remains secure.
Easy to set up and manage, the Archer VR2100 provides lag-free performance for everyday Internet use. Explore the benefits of improved connectivity with the TP-LINK AC2100 VDSL/ADSL Wireless Modem Router.
ASUS RT-AX54HP dual band AX1800 Wi-Fi router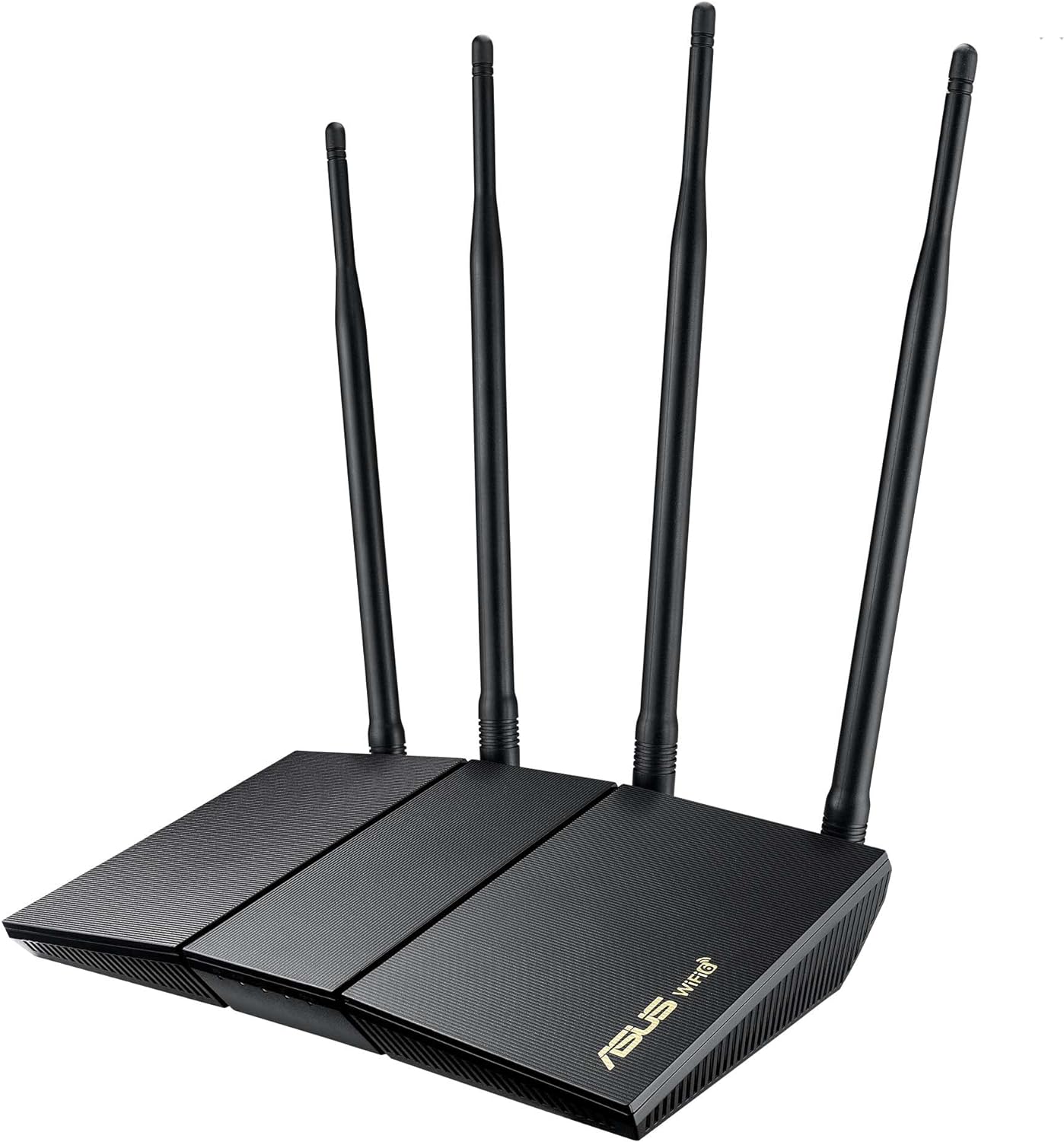 | | |
| --- | --- |
| Pros | Cons |
| Budget-friendly option | Limited parental controls |
| App is easy to use | |
More devices connecting to Wi-Fi have strained the current standard. Wi-Fi 6 (802.11ax) steps in with improved features for better efficiency, faster speeds, wider coverage, and longer device battery life, enhancing the user experience amid growing network demands. Wi-Fi 6 tackles congestion using OFDMA and MU-MIMO technology.
Unlike the previous 802.11ac standard handling one device per channel, Wi-Fi 6's OFDMA divides channels into sub-channels, allowing simultaneous transmission from multiple devices. This reduces latency, ensuring a smoother, more responsive Wi-Fi connection, particularly in crowded areas with many connected devices.
D-Link DIR-X3260 AX3200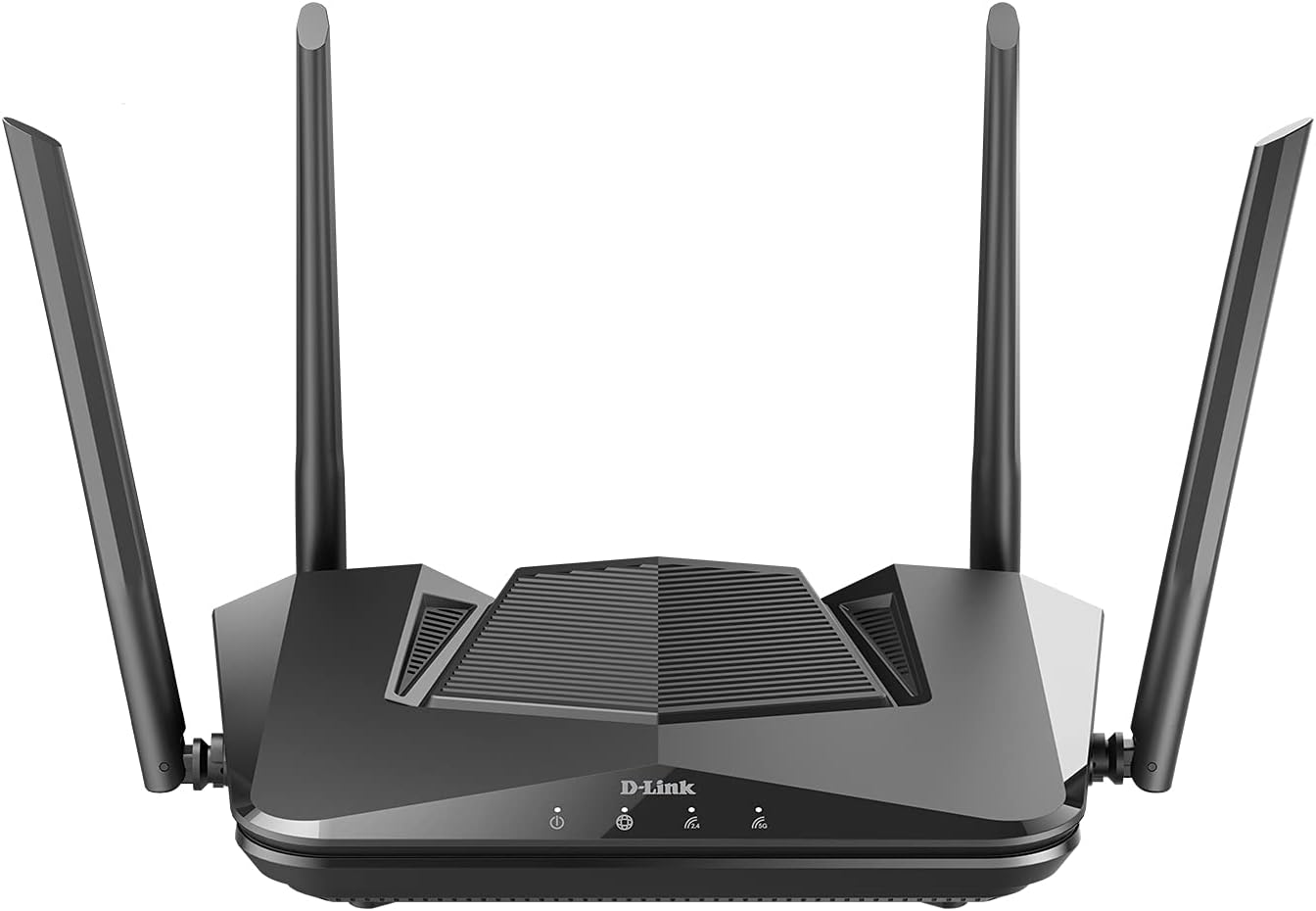 | | |
| --- | --- |
| Pros | Cons |
| 8 simultaneous streams | No USB ports |
| Mesh-ready option | |
Wi-Fi 6 technology ensures faster speeds, increased capacity, and reduced network congestion. This router supports dual-band wireless with speeds up to 3200 Mbps, making activities like 4K streaming and gaming smoother.
With intelligent Quality of Service (QoS), network traffic is prioritised to minimise disruptions during busy periods. The router also features Target Wake Time (TWT) technology, extending the battery life of connected devices. Upgrade your wireless experience with this advanced router for improved performance and efficiency.
Popular home Wi-Fi plans
What do the different Wi-Fi bands mean?
When exploring new routers, terms like dual-band and tri-band often appear, referring to the radio wave frequencies they support. Dual-band routers, operating at 2.4GHz and 5GHz, are suitable for crowded areas, reducing congestion and excelling in tasks like streaming and online gaming.
On the other hand, tri-band routers, with three frequencies (2.4GHz and two 5GHz), offer higher throughput speeds, making them ideal for households with multiple users engaged in simultaneous streaming or gaming.
Whether dual or tri-band, these routers cater to gamers and those requiring reliable connections for multiple devices, with the choice depending on individual needs and budget constraints.
How can I extend my wireless signal?
For those living in larger or multi-story homes, addressing Wi-Fi dead zones is crucial. Wi-Fi extenders, particularly repeaters, serve as a remedy by amplifying the existing Wi-Fi signal to reach previously weak or dead zones.
Assessing your router's signal coverage with tools like NetSpot or dedicated apps aids in pinpointing areas that require additional coverage, guiding you to select the most suitable Wi-Fi extender for your specific needs.
Compare home Wi-Fi plans with Compare Broadband
In summary, maximising your router's potential involves understanding its features and their benefits. Regular firmware updates ensure optimal security and performance. For extended coverage, consider Wi-Fi extenders in areas with signal limitations. Follow these guidelines for an enhanced router experience.
Compare Broadband stands as an independent Internet comparison platform, dedicated to helping Australians discover the ideal broadband solutions. With a 5-star Trustpilot rating, we are recognised as Australia's most trusted broadband comparison site.
Whether you're seeking a new home Wi-Fi plan or seeking clarity on your current one, utilise Compare Broadband to uncover the perfect broadband deal. Connect with us today or use our comparison tool above!
Start comparing Home Wi-Fi now!
Answer a few simple questions and we'll search hundreds of plans from some of Australia's leading providers.
Start by entering your postcode or suburb below.