Compare More Telecom Internet Plans & NBN Deals
More is an Australian-owned broadband and mobile provider, part-owned by the Commonwealth Bank, which is great because they'll give you a 30% discount if you use your Commbank card to pay for your internet. Not only will we compare More NBN plans, but we can also get you connected. More offer various NBN and mobile plans. Their strengths lie in its near-maximum evening speeds and competitive pricing. It offers attractive incentives such as a 14-day free NBN trial and a 30% discount for CommBank customers. However, there are caveats. Options for modems could pinch your pocket if you don't bring your own. Their feature list isn't overly extensive, and their support pathways could use a boost. If you're searching for More NBN plans, Compare Broadband is here to guide you through your choices. Let's find you a plan that fits just right. Contact us to compare More Telecom Plans and secure your ideal internet connection.
For enquiries about More Telecom plans call
1300 041 278
See how More Telecom stacks up against other providers
More Internet Plans
With their head office in South Melbourne, More Telecom is a forward-thinking, customer-focused telecommunications service provider. They present a comprehensive suite of services including NBN, phone, and mobile services to homes and businesses across the country. More's broad portfolio caters to a diverse range of connectivity needs, from SIM-only mobile plans to business-grade ethernet solutions.
Founded with a mission to simplify and enhance the customer experience, More has become synonymous with flexibility and customer satisfaction. Whether it's the provision of contract or no-contract options, an opportunity to bring your modem or purchase one from them, or a multitude of add-on products, More Telecom is distinguished by its dedication to tailoring a package that perfectly matches customers' unique requirements.
The vision of More Telecom is to create a customer-centric broadband landscape, underpinned by its commitment to simplifying and refining the internet and phone connection experience. This approach is exemplified by their enthusiastic customer service team, who work relentlessly to demystify the technical jargon and make the internet and phone connection process more accessible to customers.
The team at More comprises some of the industry's most experienced NBN and telecommunications specialists. Their broad-ranging expertise equips them to offer a consistently high-quality service to customers while staying ahead of the curve with the latest technologies. In addition, the company's 7-day technical support assures customers that help is always at hand, even on weekends.
More Telecom also proudly holds a strategic relationship agreement with Commonwealth Bank. This partnership promises to unlock exclusive benefits for CommBank customers, with the integration of More's NBN services with the CommBank app, thus enabling customers to self-manage their internet and phone plans.
As part of their commitment to environmental responsibility, More Telecom is working towards becoming a carbon-neutral workforce. They calculate the carbon footprint of their team members and offset these emissions by planting trees in native forests, which not only mitigates their carbon impact but also helps conserve biodiversity and restore wildlife habitat.
More NBN Plans
More Telecom offers a variety of NBN plans designed to cater to various usage needs with a range of speed tiers, ensuring there's something suitable for everyone.
Their Value NBN plan, at $66 monthly, provides typical evening speeds of 25mbps download and 8.5mbps upload. This plan is suitable for light users who mainly use the internet for browsing, email, and occasional video streaming. It becomes a cost-effective solution if you have minimal internet needs and a CommBank card, which will reduce the monthly cost to $46.20.
Moving up the speed options, More's Value Plus NBN plan offers a monthly rate of $77, discvounted to $53.90 per month if you use a Commonwealth Bank card to pay. Typical evening speeds are 50mbps download and 17mbps upload. This plan is ideal for moderate users who frequently stream HD content or engage in online gaming. It's also suitable for households with up to 4 or 5 people using multiple devices connected simultaneously.
For those who require more speed, the Fast NBN plan, costing $99 per month, delivers typical evening speeds of 92mbps download and 17mbps upload. This plan is ideal for heavy internet users who regularly download large files, stream in 4K, or operate home offices.
Next in the line-up is the Fast Plus NBN plan at $109 monthly. The typical evening speed of 92mbps download and 34mbps upload cater to households with heavy internet usage, connect multiple devices and regularly upload large files, such as content creators or remote workers.
The Superfast NBN plan, priced at $119 monthly, comes with typical evening speeds of 205mbps download and 21.25mbps upload. This speed tier suits larger households with multiple devices, 4K streaming, online gaming, and telecommuting needs.
Finally, the Ultrafast NBN plan is the premium option at $149 monthly, offering an impressive typical evening speed of 1000mbps download and 50mbps upload. This plan is designed for users who demand the highest speeds for demanding online tasks, larger households with numerous devices, or small businesses operating from home.
All More's NBN plans come with unlimited data, a sticky IP address, a free standard connection, and 7-day technical support. Additionally, More does not impose lock-in contracts, affording customers the flexibility to switch or change plans as needed.
More plans become particularly attractive when you factor in the exclusive benefits for CommBank customers, making it a viable choice for those with accounts at the Commonwealth Bank. Whether you're looking to get connected with a new NBN plan, or considering switching providers, make sure to explore More NBN plans and select the one that matches your internet needs, Compare Broadband can get you connected.
More FTTP Upgrade
More offers a Fibre to the Premises upgrade path for those seeking to upgrade their current NBN connection. This upgrade replaces the existing Fibre to the Node or Fibre to the Curb connection with a high-speed fibre (FTTP) link. This process is part of the NBN Fibre Connect initiative that aims to provide customers with faster internet to support the increasing demand for connected devices and remote working arrangements.
Upgrading to FTTP with More comes with multiple benefits. Primarily, an FTTP upgrade allows customers to experience greater connection reliability and crystal-clear internet service due to the high-speed fibre link directly to the premises. This direct link eliminates the slower copper link used in FTTN or FTTC setups, thereby increasing the internet speed and reducing potential bottlenecks.
Another significant benefit of the FTTP upgrade is the ability to access superior speeds, with More Telecom offering this upgrade at a $0 installation cost for eligible customers and plans. FTTP supports the fastest internet speeds among all NBN connection types. This greatly benefits households that require high-speed internet for intensive online activities like video conferencing, online gaming, and streaming services.
Along with great speeds, More also provides an option to upgrade to the Amazon eero 6+. This device delivers Wi-Fi 6 bandwidth, providing faster, more reliable wireless internet coverage throughout the house. Plus, it offers a simple, app-controlled setup, allowing users to manage their network easily.
More Fixed Wireless NBN Plans
More offers a Fixed Wireless NBN Plan catering to users in areas where traditional wired connections might not be accessible or effective. This is an excellent option for those residing in rural or remote locations, delivering a broadband solution not tethered to physical infrastructure like phone lines or cable networks.
The Fixed Wireless NBN Plan from More comes at a monthly rate of $77 and offers a typical evening speed of 23mbps. The 'typical evening speed' refers to the average speed users can expect during peak hours. This speed tier is ideal for moderate internet usage such as browsing, streaming, video conferencing, and occasional downloads.
While fixed wireless NBN speeds might not reach the high levels of wired NBN connections, they can provide a stable and satisfactory service for households with basic to moderate internet needs. It's important to note that fixed wireless performance can sometimes be affected by factors like distance from the NBN tower, terrain, and weather conditions. However, technology continually improves to minimise these factors and provide a more consistent service.
More's Fixed Wireless NBN Plan is also a viable option for businesses in remote areas requiring a stable internet connection. It's a great solution for users in regions where a fixed-line NBN service is not available.
eero Secure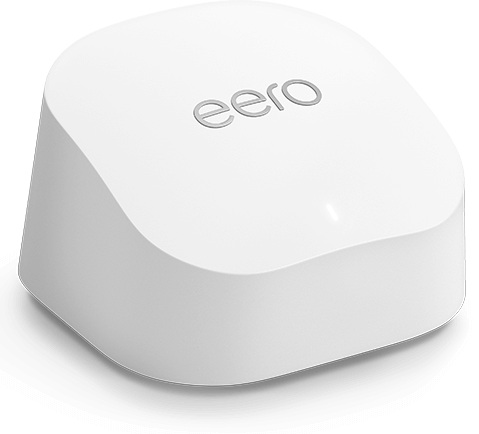 More has positioned itself as a customer-focused telecommunications service provider with an emphasis on enhanced security and premium services. One major feature that sets More apart is the inclusion of eero Secure, a security-focused subscription service designed to bolster internet security.
Eero Secure is an add-on to your NBN service that can significantly enhance the safety and efficiency of your internet usage. This advanced service is loaded with an array of features that make your home internet experience more manageable, secure, and efficient.
For 1-2 bedroom homes, a single eero 6+ device priced at $159.90 offers seamless Wi-Fi 6+ connectivity. It's also suitable for FTTP/FTTC/HFC & Fixed Wireless connections, providing a fast and easy setup process. For 3-4 bedroom homes, the two-WiFi device package costs $299.90. Lastly, the three WiFi device package for 5-6 bedrooms is available for $429. Each eero 6+ package includes a complimentary eero secure subscription free for 12 months ($2.99/month per account ongoing).
The eero Internet Backup feature stands as a solution to unexpected internet outages. In the event of an outage, this feature allows the switch to an alternate internet connection including mobile hotspots. The system automatically switches back to the wired connection when the outage ends.
The eero Secure subscription also grants access to Advanced Security features, including active threat protection. This allows customers to safeguard their home network by blocking access to malicious sites and protecting connected devices from malware.
In addition, eero Secure offers Content Filters and a Block & Allow feature. These are handy tools for parents, allowing them to monitor online content accessible to their children. Ad Blocking is another essential feature that prohibits various intrusive ads on devices connected to your eero network for an improved browsing experience.
Beyond its robust security measures, eero Secure is also remarkably user-friendly. With an easy setup process using the eero mobile app, you can establish your secure network with just a few taps. eero Secure subscription operates at an account level, which protects all users within your network.
More Mobile Plans
More provides a variety of SIM Only and Mobile Broadband Plans, offering flexible and feature-rich options for consumers to consider.
More SIM-Only Mobile Plans
The More Telecom SIM Only Phone and Mobile Services come in a range of packages, each suitable for different user requirements. The plans are classified into 4G and 5G plans. The 4G SIM-Only Plans range from 10GB to 42GB per month, while the 5G SIM offers a substantial 120GB of data per month.
The 10GB plan at $22.00/month, including 500GB databank and unlimited standard calls and SMS within Australia, is perfect for light users who mostly use their mobile for calls, texts, and occasional web browsing.
The 22GB plan at $27.00/month introduces international calls to top 15 countries, making it ideal for users who need to make frequent international calls.
The 32GB and 42GB plans at $33.00/month and $38.00/month respectively, double their initial data for the first six months and come with a 5G trial. These are suitable for moderate users who engage in data-heavy activities such as streaming and online gaming.
The 5G 120GB plan at $60.00/month, which doubles its initial data for the first six months, is geared towards heavy users who require high data volume, enjoy high download speeds, and make frequent international calls.
All these plans feature a 500GB databank, 1000 MMS messages per month, no lock-in contract, and travel packs, providing flexibility and convenience to users.
More Mobile Broadband Plans
More Telecom offers a 5G Mobile Broadband Plan for those needing data on the go. This data-only SIM plan costs $70.00/month and provides a whopping 400GB of data per month. It's excellent for users who frequently travel, work remotely, or require a backup internet connection. This plan also allows for download speeds capped at 250Mbps on 4G and 5G networks, ensuring swift data delivery.
One of the best things about a More Mobile Broadband Plan is that it uses parts of Telstra's 5G, 4G, and 3G networks, offering extensive coverage across populated areas.
In terms of device compatibility, this plan can be used with a compatible device or tablet, or a modem can be added from More's range to connect multiple Wi-Fi-enabled devices. Options include the Inseego 5G Mi-Fi M2000 and Inseego Wavemaker 5G Indoor Router FX2000.
More Customer Service
More provides multifaceted customer support to assist existing or new customers. The sales, customer service, and tech support teams are reachable through email, phone and social media pages. You can call the support team at 1800 733 368 or reach them via WhatsApp at +61480096696.
Sales and customer service support: 8:30am to 6pm on weekdays AET.
Technical support: 7am to midnight on weekdays and from 8am to 8pm on weekends AET.
More also offers the option of live chat via their website. These multiple avenues of support provide customers with a range of options to get their questions answered or issues resolved promptly. Plus, with the online bill payment method for Commbank customers, they can conveniently pay their bills from anywhere.
Why Choose More Internet Plans?
Get 30% discount for using a CommBank card to pay for your More Telecom service
Competitive pricing, particularly with its NBN 25 and 50 plans
Good typical evening speeds
Free 14-day trial of their NBN services, excluding the modem fee (realistically though, it is unlikely that you'd go to the trouble of switching providers and then switching again)
A negative is the relatively high modem cost when compared to other internet service providers
Compare NBN Providers with Compare Broadband
If you're still unsure which NBN plan suits your needs, Compare Broadband can assist. Our broadband comparison and connection expertise will streamline your search and help identify the NBN service that fits your requirements. Ready to explore your options? We're here to help.
Our comparison tool is designed to bring transparency and ease to your search. You can inspect and contrast various NBN offerings based on important criteria, such as data, download speed, plan cost, and avoiding set-up fees.
At Compare Broadband, we give you a comprehensive perspective of what's available in the market. To compare and connect to the right More Telecom plan, you can reach out to Compare Broadband directly via phone or use our live chat service.
Our TrustPilot rating of 4.8 from over 3,500 reviews, as well as a Google Review rating of 4.6 makes us the highest-rated comparison and connection service in Australia. Compare Broadband has built a trusted reputation for assisting homeowners in making the right choice, particularly those moving home or searching for a new broadband connection. For a free broadband consultation, don't hesitate to call one of our advisers at Compare Broadband on 1800 061 200.
FAQS
FAQs
What mobile network does More use?
More Telecom makes use of the Telstra 3G and 4G mobile network.
How is More different from other ISPs?
More is an Australian-owned and operated broadband provider that offers a range of flexible broadband plans with no lock-in contracts. More also offers a range of business broadband plans and VoIP phone services for businesses.
What are the benefits of signing up for More Internet Plans?
Some of the benefits of signing up for More include no lock-in contracts, flexible broadband plans, and a range of business broadband plans and VoIP phone services.
Is there a contract with More Telecom internet plans?
More Telecom offers no-contract internet plans for home use with no early termination fees. This means you can cancel your service at any time without having to pay any additional fees.
Our Other Providers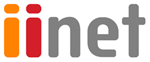 Start comparing Broadband plans now!
Answer a few simple questions and we'll search hundreds of plans from some of Australia's leading providers.
Start by entering your postcode or suburb below.