Compare and find the best Internet plans in Melbourne Australia
Compare the best internet plans in Melbourne. We will help you find the best internet deals for free. Call us now
The broadband plan that suits most households in Melbourne is an NBN 50 plan with unlimited data due to its speed, affordability and peace of mind with no data caps.
It's perfect for households of 3 to 5 people. The difference in price between providers often comes down to typical evening download speeds and the customer support they offer.
If you are still unsure about finding the best internet plan in Melbourne, call Compare Broadband to speak to a broadband expert or use our Live Chat service. We can get you connected today.
We've compared NBN plans from leading internet service providers and presented your most popular picks.
See Internet Plans in Melbourne by provider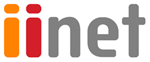 See internet plans offered in Melbourne
Internet Plans by Suburb in Victoria
FAQs
How to switch Internet plans in Melbourne?
Switching from one home internet plan to another should be fairly quick and easy for most Melburnians. Simply call us at Compare Broadband and our experts will assist you throughout the process.
What is a good Internet speed in Melbourne?
Melbourne has a median download speed of 54.46 Mbps and a median upload speed of 18.45 Mbps, with a median latency of 9 Mbps, according to Speedtest.net data.
How long does it take to transfer my internet plan from one house to another?
It may take 3 to 14 days depending on the current infrastructure available at your new home. Premises that require new equipment will need to hire an NBN technician. The time it takes to transfer your connection will depend on their availability.