Compare the best Internet plans from top providers in Sydney Australia
We'll help you find the right Internet provider and NBN plan in Sydney, NSW and get you connected. Start by entering your address and answering a few questions.
Looking for the best internet deals and NBN plans in Sydney? Compare Broadband is here to help you get connected.
We've compared NBN plans from leading internet service providers across Sydney. Here are the three most popular plans in our database.
See Internet Plans in Sydney by provider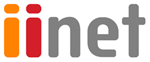 See internet plans offered in Sydney
Internet Plans by Suburb in New South Wales
FAQs
Is NBN in my area?
The rollout for Sydney for the National Broadband Network is complete, which means in the vast majority of residences and places of business, it should be possible to get an NBN connection. If you're unable to get NBN, it may indicate that when the NBN rollout went through your area, the option to have a connection wired in was declined.
What is a good Internet speed Sydney?
Your actual broadband Internet speed is far more than just the reality of where you're geographically located, with factors such as network use and the kind of service you're connecting to also playing a significant role.
That being said, for most households the speeds offered at the NBN 50 tier – typically 50Mbps down and 20Mbps up – would count as "good", leaving NBN 100, 250 and 1000 as the best possible options.
How to switch providers in Sydney?
Switching can be a simple process, and here at Compare Broadband we're here to help.
You will need to check your current contract status with your existing broadband provider. Many contracts these days are simple month-to-month affairs, but if you signed up for a longer term there may be exit fees or modem payments still to be made.
We can help you work out the best deal and easiest ways to switch broadband providers in Sydney – give us a call on 1800 061 200 to find out how.
Read more here about how to switch NBN providers in Sydney.
What are the best Internet deals in Sydney?
The broadband space is one that's highly competitive, so this‌ is constantly evolving. That's why it's worth checking your broadband plan cost at least twice a year, because new deals emerge that could save you serious money. We've pulled together our list of the best Internet deals to help.
Is 5G faster than NBN Internet plan?
This depends on the quality of the network connection where you are, the network congestion at the time you test and, critically, the NBN connection technologies available to you.
If you're able to get NBN through a Fibre to the Premises (FTTP) or Hybrid Fibre Coaxial (HFC) connection, then you can sign up for plans that go over the highest speeds currently advised by 5G home broadband services.
For more information, we have broken down the key differences between 5G and the NBN.