Compare Internet Plans and Providers in Sydney NSW 2000
Answer a few simple questions and we'll search hundreds of plans from some of Australia's leading internet providers in Sydney NSW 2000, including the NBN. Start by entering your postcode or suburb below.
Types of Internet connections in Sydney
Looking for the best internet plans in Sydney including the NBN? We made it easy for you! At Compare Broadband, we've reviewed, analysed, and gathered all the information you need to find the best internet plans and deals available in your area. Enter your details above and we'll help you find the right connection for you.

Types of NBN connections in Sydney
Most of Sydney NBN has already been completed, and the rest will be fully completed and activated by the end of 2020. The different NBN connections in Sydney include Fibre to the Premises (FTTP), Fibre to the Curb (FTTC), Fibre to the Node (FTTN), Fixed Wireless, and FTTB (Fibre to the Building).
Compare Broadband can help you compare each of these connection types, and tell you when and where they are available. We can also help you compare pricing, contract length, and other factors that are important when finding the best and cheapest broadband plan for your home.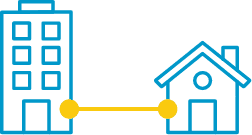 Fibre to the premises / home
When the NBN project initially commenced, the government at the time intended to roll out fibre optic cabling all the way up to your home or business property. This type of connection is call Fibre to the premises/home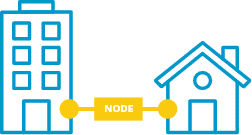 Fibre to the node
Mid-way through the NBN roll-out, a change in Government leadership saw some funding constraints which lead to a slightly different roll-out approach for the NBN. This approach involves an amalgamation of original copper systems and fibre optic systems. This is referred to as Fibre to the node (FTTN).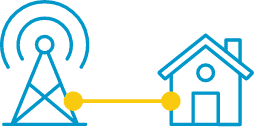 Fixed wireless connection
In some cases - particularly in remote locations - it would be impractical or too expensive to physically connect a property to the fibre-optic network. In such cases properties will be connected by a wireless network. This is referred to as a Fixed Wireless NBN connection.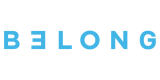 50 Mbps (Standard Plus Speed)








See Internet Plans in Sydney by provider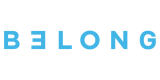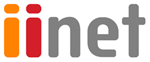 See internet plans offered in Sydney
NBN plans
Compare NBN broadband plans and providers with Compare Broadband. Find the right NBN plan for your needs.
Bundle plans
Compare Home phone broadband plans bundles. Find the right home phone and NBN broadband bundle that suits your needs.
No contract plans
Don't get locked into a contract! Search flexible no contact internet plans & find one that best suits you. Compare no contract broadband plans in Australia.
Unlimited plans
Unlimited broadband plans compared for you from our panel of leading internet service providers. Find the right unlimited broadband plan for your needs today!
Internet Plans by Suburb in New South Wales
FAQs
Is NBN in My Area?
Go to the official NBNCo rollout map and enter your address in the search box. This rollout tool will provide you with a list of areas covered by the NBN and the connection type available.
Fixed-line connections are available in city areas, including Fibre to the Node (FTTN), Fibre to the Building (FTTB), Fibre to the Curb (FTTC), Fibre to the Premises (FTTP), or Hybrid Fibre Coaxial (HFC). On the other hand, a fixed wireless or satellite connection may be the only technology available for regional or remote areas.
What are the top Internet Service Providers in Sydney?
Pinpointing the top internet service providers (ISPs) in Sydney depends on a few factors on top of the cost and connection speed. There are several ISPs, though, that stand out among the rest. The first would be TPG, which offers good value for money if you're in the market for both an internet plan and a home phone at the same time. Then there's Tangerine, also giving customers good value thanks to their plans that include unlimited data. Lastly, there's Harbour ISP, with their competitively-priced internet plans and reliable connection.
Who is the best internet provider in Sydney?
Finding the best ISP can mean a lot of things, but it ultimately depends on what you're looking for. The best internet service provider for fast but affordable internet is Superloop, offering plans with speeds of up to 125Mbps. If you're looking for average internet speeds and unlimited data, Belong, Tangerine, and Harbour ISP are your best choices.
What are the best internet deals in Sydney?
Some ISPs regularly have special offers such as discounts on plan fees for a limited time, free entertainment add-ons, or no activation fees. The best deals, however, still rely mostly on your household's needs.
If your household needs internet speeds of up to 50Mbps, Tangerine is offering a $15 discount for the first six months when you sign on to an NBN50 plan with unlimited data, so you pay $54.90 a month instead of $69.90. Superloop has a similar offer, with a $0.05 difference in price.
If you need a home phone on top of internet service, not to mention the ability to make international calls, TPG is your best bet. Their broadband and home phone bundle costs $69.99 a month.
If you have a small household and think 25Mbps is plenty, Tangerine is offering a discounted plan with those speeds and unlimited data for just $44.90 a month for the first six months, then you start paying the full price of $59.90 a month.
How do I find the best internet providers in my area?
There are various ways on how you can find the best internet providers in your area. Here at Compare Broadband, you can use our free broadband algorithm to find a list of plans & providers based on your address, budget, and data requirements. All you need to do is to enter your postcode into the white box above and click "Compare Now".

If you don't have the time, or (ironically) the broadband capacities to do that, give us a call on 1300 106 571 and one of our friendly broadband consultants can tell you the best internet plans available to your home address.
What is the best home broadband available in Sydney?
Finding the best home broadband, like finding the best internet deals, depends on several factors. If you're looking for a broadband connection with great overall customer satisfaction, it's hard to beat Aussie Broadband, followed by Belong, TPG, and Optus.
If you're looking for the best broadband speed, 50Mbps is a good place to start, so you'll want to start looking at ISPs with plans at the NBN50 speed tier, then go higher or lower depending on your needs.
What Do I Need To Set Up Wifi?
To set up your Home WiFi, you will need a router. However, do note that newer modem devices have router capabilities, so you don't need to buy a modem and a router separately. Routers broadcast the WiFi signal to your devices at home. Check out our complete guide to setting up a modem here.