Compare Broadband Plans in Chiswick
Answer a few questions and we'll search hundreds of plans from some of Australia's leading providers in Chiswick. Start by entering your address below.
Check if you can get the NBN at your address

See Internet Plans in Chiswick by provider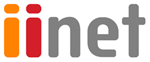 See internet plans offered in Chiswick
Internet Plans by Suburb in New South Wales
FAQs
Is NBN Available in Chiswick?
Yes, the NBN is available in Chiswick and ready for connection. You can check your address on the NBN Co website to see what type of technology is available at your property and which internet service providers (ISPs) offer services in your area. From there, you can compare plans and deals to find the best one for your needs.
Who has the cheapest nbn plans in Chiswick?
The provider offering the cheapest NBN plans in Chiswick may vary depending on your specific needs. However, some of the most competitively-priced providers in the area include Aussie Broadband, MyRepublic, and iiNet. These providers offer a variety of plans with different speed tiers and data allowances to suit different budgets and usage needs.
How to check what internet plan I have in Chiswick
To check the internet plan you have in Chiswick, simply log into your account with your service provider. From there, you should be able to view your current plan details as well as any usage information. If you're unsure of how to do this or have any other questions about your account, you can always contact your ISP directly for assistance.
Which internet plan is best for home use?
The best internet plan for your home depends on a few factors, such as the number of people in your household and your typical usage habits. For example, if you have a large family with multiple devices connected to the internet at once, you'll likely need a higher-speed plan with more data than someone who lives alone and only uses the internet for light browsing and occasional streaming.