Compare Internet Plans & Providers in North Ryde
Answer a few simple questions and we'll search hundreds of plans from some of Australia's leading providers in North Ryde. Start by entering your address below.
Check if you can get the NBN at your address

See Internet Plans in North Ryde by provider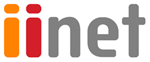 See internet plans offered in North Ryde
Internet Plans by Suburb in New South Wales
FAQs
Who has the cheapest WIFI plan in North Ryde?
If you are looking for an NBN plan on a budget, you may be wondering who has the cheapest WIFI plan in North Ryde. In this case, you need to consider your broadband needs and what type of connection you require as well as the download limits and speeds offered by each provider. This is because the cheapest WiFi plan may not always be the best value for money.
How much is North Ryde internet monthly?
On average, the cost of an NBN plan in North Ryde is $69 per month. However, the price of your subscription will largely depend on the speed of your connection and the data limit included in your package. In addition, some providers may offer discounts for bundling your broadband with other services such as home phone or mobile plans.
Which WIFI plan is best in North Ryde?
The best WiFi plan is usually the one that best suits your individual broadband needs. For example, if you are a heavy internet user who frequently streams movies and downloads large files, you will need an NBN plan with high speeds and large data limits. On the other hand, if you only use the internet for basic tasks such as browsing the web and checking email, a lower-speed NBN plan with smaller data limits may be more suitable.
Which provider is best for NBN in North Ryde?
Generally, the best provider for NBN in North Ryde is the one that can offer you the fastest speeds and largest data limits at the most affordable price. However, it is important to compare all of your options before deciding as different providers offer different features and benefits. You should also consider factors such as customer service and support when choosing an NBN provider.