Compare Internet Plans & Providers in Lismore
Answer a few simple questions and we'll search hundreds of plans from some of Australia's leading providers in Lismore. Start by entering your address below.
See Internet Plans in Lismore by provider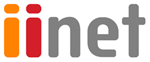 See internet plans offered in Lismore
Internet Plans by Suburb in New South Wales
FAQs
Does Lismore have NBN?
With the rollout of the NBN completed in Lismore, people in the area have been given a significant boost in terms of connectivity and potential productivity. So, yes, NBN in Lismore is now available. However, the reliability of the service is still in question, with many people reporting issues with speeds and connection. If you are having problems with your NBN in Lismore, there are a few things you can do to try and improve your situation, such as checking your equipment, checking your connection, as well as simply being patient. Hopefully, these tips will help you get the most out of your NBN in Lismore.
What type of NBN connection do I have?
There are many types of NBN connections, and each has its benefits and drawbacks. To figure out which kind of connection you have, start by checking your internet speeds. If you're on a slower speed tier, like 12/25Mbps, you're likely on an FTTN or FTTP connection. You're likely on an HFC connection if you're on a faster speed tier, like 50/100Mbps. Once you know your speeds, you can research the different types of connections and their pros and cons.
How can I get internet access in remote areas of Australia?
The need for high-speed internet is no secret. In today's world, it's an absolute necessity for both work and play. But what do you do when you live in a remote area of Australia, where the only internet available is via satellite? Well, you can purchase a mobile broadband plan that uses the Telstra network. This option is the most expensive but will give you the best coverage and speed.
What happens if I don't want NBN?
The NBN is Australia's National Broadband Network and is a big deal. If you don't want to connect to the NBN, some alternative options are available. One option is to go with mobile broadband service. This can be a good option if you don't need a lot of data or if you're only going to be using the internet for light browsing and email.