Compare Internet Plans & Providers in Morisset
Answer a few simple questions and we'll search hundreds of plans from some of Australia's leading providers in Morisset. Start by entering your address below.
See Internet Plans in Morisset by provider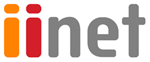 See internet plans offered in Morisset
Internet Plans by Suburb in New South Wales
FAQs
Does Morisset have NBN?
The National Broadband Network is available for the pleasure of the people living in Morisset, New South Wales. The standard connections you can find are Fibre to the Node (FTTN), Fibre to the Basement (FTTB), Fibre to the Premises (FTTP), Hybrid Fibre-Coaxial, and Fixed Wireless. For areas that are much rural in some regions in Morisset, NBN Sky Muster Satellite service is accessible as well.
How to switch internet providers in Morisset?
Before you push with your plans to switch internet providers in Morisset, you have to compare the best NBN plans and providers. You may choose between Belong, Dodo, Uniti Wireless, Aussie Broadband, TPG, Telstra, MyRepublic, Harbour ISP, iiNET, Tangerine and Optus. After you've done comparing, contact any of these ISP, prepare for the set-up, and cancel your previous ISP contract.
What is the best internet plan for a home in Morisset?
The best internet plan for any home in Morisset would be when you've considered all the factors such as location, internet habits, budget, and others. NBN has excellent, fast, and affordable plans that suit your range. The data you have to get must be kept in mind, whether for gaming, streaming, or other heavy internet uses.
How long does it take to change NBN providers in Morisset?
Sometimes, your initial ISP and its plan aren't always the best. So, find a better deal by comparing NBN providers and contact the ISP, then request the transfer. They'll assist you through the process; it usually takes 24 to 48 hours for the change to be completed.