Compare Internet Plans in Marsden Park
Answer a few simple questions and we'll search hundreds of plans from some of Australia's leading providers in Marsden Park. Start by entering your address below.
See Internet Plans in Marsden Park by provider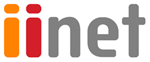 See internet plans offered in Marsden Park
Internet Plans by Suburb in New South Wales
FAQs
Does Marsden Park have NBN?
The NBN is already available in Marsden Park! You can get the NBN through a fixed line connection, which is delivered using copper wire. This connection is generally the fastest and most reliable option for the NBN. However, it's important to note that your home or business will need to be in an area with good coverage to get a fixed line connection.
What type of NBN connection do I have?
One way to find the type of your NBN connection is to look up your address on the NBN Co website. This will show you a map of the network in your area and indicate which technology is being used. Keep in mind that not all premises are connected to the NBN yet, so if you can't find your address on the website, you may not be able to get NBN service just yet. However, you can still check the website regularly for updates on the rollout in your area.
How can I get internet access in remote areas of Australia?
A few options are available to those living in remote areas in Australia. For instance, you can use a service like Sky Muster, which provides satellite internet to remote areas of Australia. The speeds are not as fast as mobile broadband, but it's much cheaper and still gives you access to the internet.
What happens if I don't want NBN?
You can connect to the internet via a mobile broadband connection, a mobile internet service that uses the mobile phone network to connect to the internet. This can be a good option if you don't want to be tied down to one location, as you can use your mobile broadband connection wherever you go. Another alternative is to use a satellite broadband connection. This connection is beamed to your premises from a satellite in orbit and can be a good option if you live in a rural or remote area with no fixed-line broadband coverage.