Compare Internet Plans & Providers in Rose Hill
Answer a few simple questions and we'll search hundreds of plans from some of Australia's leading providers in Rose Hill. Start by entering your address below.
See Internet Plans in Rouse Hill by provider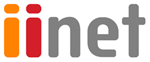 See internet plans offered in Rouse Hill
Internet Plans by Suburb in New South Wales
FAQs
Does Rouse Hill have NBN?
The NBN rollout is now complete, which means that everyone in Rouse Hill should have access to the network. If you don't have an NBN yet, there are a few things you need to do to get it.
You need to check your address on the NBN Co website. This will tell you whether or not you can connect to the network and what type of technology is available at your address. If you can connect to the network, the next thing you need to do is choose a retail service provider.
What type of NBN connection do I have?
To know the type of connection you have, look at the label on the side of your NBN NTD or online in your address check. The type of technology installed at your home will determine the maximum speeds possible on your connection. If you're not sure what type of technology you have, you can use a speed test tool to find out.
How can I get internet in remote areas Australia?
For people in more remote areas of Australia, the National Broadband Network (NBN) offers a range of fixed wireless and satellite services. Fixed wireless is available in areas where it's not possible to connect to the network using fibre optic cable. A small antenna is installed on your roof, which connects you to a nearby base station. Satellite is available in areas where fixed wireless isn't possible. A satellite dish is installed on your roof, which connects you to the NBN satellite network in orbit.
What happens if I don't want NBN?
In case you don't want to use the NBN network, there are alternatives such as the ADSL. However, this technology is slowly being phased out and replaced by the NBN. So, it's best to switch to the NBN sooner rather than later. You can also opt for mobile broadband but keep in mind that it's not as fast as NBN.