Compare Internet Plans & Providers in Orange NSW 2800
Answer a few simple questions and we'll search hundreds of plans from some of Australia's leading providers in Orange NSW 2800. Start by entering your postcode or suburb below.
Types of Internet connections in Orange
Looking for a reliable broadband plan for home in Orange, New South Wales? There are many different kinds of internet connections found in Orange, including ADSL2+, Naked DSL, Home Wireless, and the NBN. Not every home is equipped for every kind of internet connection, so you will find that the best broadband plan for you will almost always be informed by the location of your house, as well as your personal data requirements and your budget. To get started on finding the best broadband plans and providers for you, enter your postcode or suburb into the white search bar above and then click "Compare Now"; our free home broadband search engine will then ask you a few quick and easy questions regarding how much you want to spend on your home broadband per month, what kind of online activities you need your home broadband for, and how many people in your household you need to share your home broadband with. Once our system has this information, it can calculate a shortlist of the best Orange broadband plans in your area that are suited to your specific budget and data needs. It's fast and it's free!
Types of NBN connections in Orange
The NBN, which stands for National Broadband Network, is a government owned enterprise that was designed and implemented with the aim of upgrading Australia's internet infrastructure by replacing the country's old copper line network and replacing it with a generally faster and more reliable fibre optic cable network. The NBN is currently a Multi Technology Mix (also known as "MTM"), which means there are several different kinds of NBN connections composed of different technologies. The different kinds of NBN connection types found in Orange including Fixed Wireless, HFC (Hybrid Fibre-Coaxial), FTTB (Fibre to the Basement), FTTP (Fibre to the Premises), and FTTN (Fibre to the Node).
Unfortunately, some NBN connection types are known to be more reliable than others, but you do not get to decide what NBN connection type is installed in your house. As per a policy that is referred to as the NBN Lottery, it is up to the NBN Co (the government body who is in charge of building and operating the NBN) to determine what manner of NBN connection type is allocated to your house based on the location of your home. However, if you are unhappy with the quality of service your NBN connection is providing, you can try to counter it it's lacklustre speed by opting for an NBN plan that has a higher NBN speed tier and/or a higher amount of data per month. Alternatively, you may even wish to consider an alternative home broadband connection such as Home Wireless; but it's always worth remembering that a lacklustre NBN service may not due to the NBN connection type, but could be caused by anything from planned maintenance to a dislodged cable to something in your house blocking the WiFi. As such, it's always advised that you call your broadband provider to troubleshoot the issue before you take any further steps. To find out if your home is NBN ready, type your full and accurate address into the NBN rollout map below. The map will tell you if your home is ready for NBN service, and if it is not, the map will tell you roughly when you can expect to receive your upgrade. The map will also tell you what kind of NBN connection type has been designated to your area. If your home is already upgraded to the NBN service, or you are simply interested in upgrading to a better NBN plan, you can compare the best Orange NBN plans and providers here.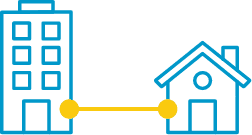 Fibre to the premises / home
When the NBN project initially commenced, the government at the time intended to roll out fibre optic cabling all the way up to your home or business property. This type of connection is call Fibre to the premises/home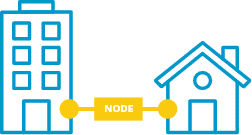 Fibre to the node
Mid-way through the NBN roll-out, a change in Government leadership saw some funding constraints which lead to a slightly different roll-out approach for the NBN. This approach involves an amalgamation of original copper systems and fibre optic systems. This is referred to as Fibre to the node (FTTN).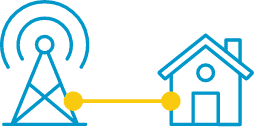 Fixed wireless connection
In some cases - particularly in remote locations - it would be impractical or too expensive to physically connect a property to the fibre-optic network. In such cases properties will be connected by a wireless network. This is referred to as a Fixed Wireless NBN connection.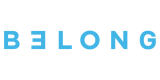 50 Mbps (Standard Plus Speed)







See Internet Plans in Orange by provider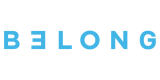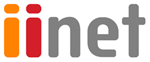 See internet plans offered in Orange
NBN plans
Compare NBN broadband plans and providers with Compare Broadband. Find the right NBN plan for your needs.
Bundle plans
Compare Home phone broadband plans bundles. Find the right home phone and NBN broadband bundle that suits your needs.
No contract plans
Don't get locked into a contract! Search flexible no contact internet plans & find one that best suits you. Compare no contract broadband plans in Australia.
Unlimited plans
Unlimited broadband plans compared for you from our panel of leading internet service providers. Find the right unlimited broadband plan for your needs today!
Internet Plans by Suburb in New South Wales
FAQs
What is a good Internet provider in Orange?
There's no definitive answer as to which internet provider is the best in Orange. The best way to find the right provider for home use, you may want to consider the following factors: internet plan speed, price, data allowance and contract. You can also use Compare Broadband to help you compare internet plans and providers.
Which WIFI plan is best?
The best WiFi plan is the one that meets your needs at the best price. There are many factors to consider when choosing a WiFi plan, so it's important to compare your options and find the right fit for you. For instance, you have to think about how you typically use the internet and how many devices you'll need to connect. You should also consider the speed of your connection and the data allowance you'll need. Once you've considered all of these factors, take a look at our comparison of the best WiFi plans in Orange to find the perfect one for you.
What is the cheapest WIFI plan?
The cheapest WiFi plan is not always the one with the lowest price tag. Sometimes, you have to sacrifice speed or data allowance to get a lower price. However, some providers offer affordable plans without sacrificing quality. When comparing WiFi plans, be sure to consider all of the factors mentioned above before making your decision. Once you've considered all of your options, take a look at our comparison of the cheapest WiFi plans in Orange to find the best deal for you.
What is the best unlimited WIFI plan Australia?
The best-unlimited WiFi plan in Australia will provide you not only with limitless data but also with a fast and reliable connection. When choosing an unlimited plan, you should consider your needs and find the one that best suits you. For example, if you need a lot of data for streaming or gaming, you should look for a plan with high speeds. On the other hand, if you just need basic internet for browsing and checking email, you can get away with a lower-speed connection. Once you've considered your needs, take a look at our comparison of the best-unlimited WiFi plans in Australia to find the perfect one for you.