Compare Internet Plans & Providers in Pyrmont
Answer a few simple questions and we'll search hundreds of plans from some of Australia's leading providers in Pyrmont. Start by entering your address below.
See Internet Plans in Pyrmont by provider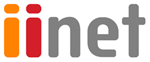 See internet plans offered in Pyrmont
Internet Plans by Suburb in New South Wales
FAQs
Who has the cheapest WIFI plan in Pyrmont?
Tangerine is one of the providers that offer the cheapest WIFI plan in Pyrmont. For $5490 per month, you can get unlimited data under the standard speed tier, and also get to enjoy a free installation. Just keep in mind that the cheapest option may not always be the best so it's important to do your research and compare different plans before making a decision.
How much is Pyrmont internet monthly?
More often than not, the average price of internet in Pyrmont is around $60 to $70 per month. This can go up or down depending on the type of connection you have and the speeds you're paying for. For those who are looking for an affordable option, there are a few providers that offer competitive rates.
Which WIFI plan is best in Pyrmont?
The best WiFi plan depends on your individual needs and usage habits. If you're a heavy user who likes to stream movies and TV shows, then you'll need a plan with high speeds and plenty of data. On the other hand, if you only use the internet for basic tasks like checking email and browsing the web, then a cheaper plan with lower speeds may be more suitable.
Which provider is best for NBN in Pyrmont?
Pyrmont is one of the many suburbs in Sydney that has been connected to the National Broadband Network (NBN). The best provider in Pyrmont will prove to be the one that offers the most affordable and reliable service. There are several providers to choose from, so it's important to compare different plans and read customer reviews before making a decision.