Are you one of the many Australians working remotely from home?
Interested in finding the best home office NBN?
Read on to see the best broadband plans for a home office.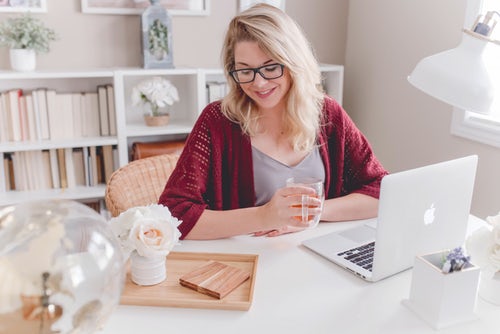 Whether it's putting in extra hours to catch up at the office, or working entirely from a laptop on the couch, studies show that more and more Australians are working regularly from home than ever before.

MORE AUSSIES ARE WORKING FROM HOME

Going off an analysis ran by the Australian Bureau of Statistics, the Sydney Morning Herald reported that the number of people working from home had significantly risen from 20 percent of the entire labour force to a whopping 30 percent in a mere 15 years. Though such findings could indeed be perceived as a national spiral into unhealthy workloads, the reality is that for over 1.3 million Australians who are choosing happily to work from home, it has proving to provide a positive balance between work and homelife.

It makes sense - for parents, a home work-life not only offers a better opportunity to be around for their loved ones. For business owners, it removes the overhead of renting an office. And as pointed out by Head of Economic Analysis Department Alexandra Heath, it offers greater flexibility; "it might mean being able to work less than full time, or not having to work between 9:00 am and 5 pm everyday".

Though perhaps one of the most universal appeals of working from home is that it eliminates the need to commute to work - a welcome luxury no matter where you live, but particularly convenient for those who abide in distant regions. As such, broadband for the home office has become a necessity, one aided by the growing prevalence of the NBN rolling out across vast and remote regions, where fast and reliable internet was once uncommon.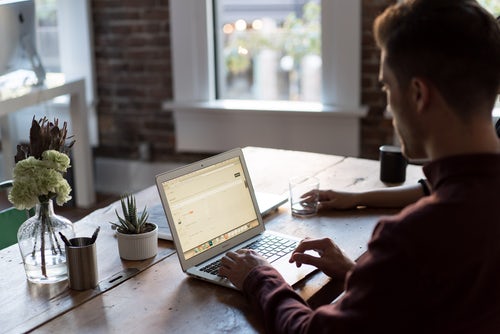 WHAT MAKES A GOOD HOME BROADBAND PLAN?

The best internet plan for remote working is in the eye of the beholder; your requirements may not be the same as your neighbours. That said, there are some pretty common boxes that must be ticked when selecting home office NBN.

Chiefly, home broadband plans must cater for video streaming. Though many people will only ever require online video streaming for the purposes of home entertainment, those in the home office will often require it for viewing research videos; not to mention conversing with workmates using Skype, Facetime or Zoom. As such, it is extremely important that the home office broadband is not prone to buffering or drop outs. A productive working environment need internet that's fast and always on.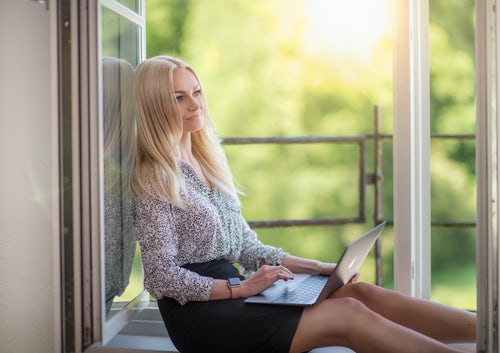 HOME INTERNET MUST HAVES
Data Usage

Whether you need home office internet for video conferences, hefty uploading/downloading, or simply to keep your feel-good music pumping while you churn out the workload, you'll likely want to find a plan that has a sizable amount of data. Thankfully, that doesn't mean you'll have to pay through the nose, as Unlimited Broadband plans have become rather ubiquitous. Frankly, they've become commonplace even for homes that do most of their streaming at night, so they're indeed a welcome option to homes with one or more people working from home during the day. Most internet providers offer unlimited plans, and you can find a good one that suits your needs between $60 and $80. If you are specifically after a plan with a lot of data, both Optus and MyRepublic offer 50 Mbps (Standard Plus Speed). Unlimited plans save you the stress of going over your cap and having your credit card zapped with a fee - or perhaps worse still, having your broadband clunk out right in the middle of an important work call.
Phone With Internet Plan For Remote Working

Though a lot of modern homes these days no longer have landlines, they are still around, and still useful to a home office; certainly if you don't feel comfortable giving out your mobile phone number to clients and strangers. That's where bundle plans come in handy. Bundle plans offer you a fixed lines broadband connection in addition to a landline telephone connection, always through the same internet service provider, and often at a discounted cost. If paying one company the one bill is enticing to you, you can take it a step further and get a bundle plan that also takes care of your electricity and gas, such as the Sumo Single Saver NBN Plan.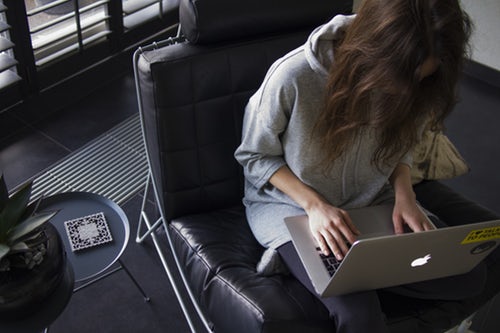 Wireless

Wi-Fi is a wireless network within your home that connects to the internet without having to attach a cable from your modem/ router to your computer. Several devices can connect to the Wi-Fi at once and move around, so long as they stay within range of the signal; this makes it ideal for you to be using a phone, a computer and a laptop all at the same time. Wireless Wi-Fi is extremely common, and you should be able to get it with any provider, and usually as low as $60-$70 a month.
No Lock In Contracts

No Lock In contracts are great if you don't want to be tied down to the one same provider for a long stretch, and you can usually get the exact same data on these plans as you can on the fixed contract plans. However, that flexibility often comes with a bit of a trade-off, as there is usually a set-up fee (anywhere between $10 to $300) that is waived if you sign up with a contract plan (depending on where your property is). Contract plans also usually throw in the modem for free, whereas on a No Contract plan, you could be copping anywhere between $50 and $400 for one. But if the freedom of changing providers at the drop of a hat is more valuable to you, than a No Lock In contract is probably the deal for you. Belong will offer 100 GB $60 a month. TPG will offer 100 GB for just under $50 a onth. Or for $70 a month, you can get unlimited data with MyRepublic.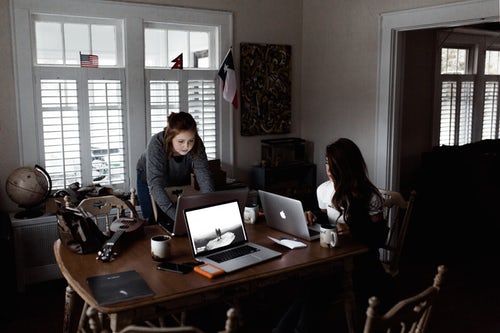 Ultimately - and not surprisingly - the best deal for you is going to come down to what you specifically require, as well as your location. For a free analysis of the best broadband plans that suit your needs and locale, click here.