Compare Broadband Plans in Balmain East
Answer a few simple questions and we'll search hundreds of plans from some of Australia's leading providers in Balmain East. Start by entering your address below.
Check if you can get the NBN at your address

See Internet Plans in Balmain East by provider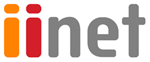 See internet plans offered in Balmain East
Internet Plans by Suburb in New South Wales
FAQs
Is NBN Available in Balmain East?
Yes, the NBN is available in Balmain East and you can connect to it via a few different technologies. The most common technology used in Balmain East is Fibre to the Node (FTTN), which uses a mix of fibre optic and copper cables to deliver fast broadband speeds. You can also get NBN via Fibre to the Premises (FTTP), which uses all fibre optic cables, or Hybrid Fibre Coaxial (HFC), which uses a mix of fibre optic and coaxial cables.
What are the best nbn plans in Balmain East?
If you're looking for the best NBN plan, there are a few things you need to take into account. The first is your internet usage - are you a heavy user or do you only use the internet for light tasks? If you're a heavy user, you'll need an NBN plan with high speeds and plenty of data.
What is the cheapest home internet plan in Balmain East?
The cheapest home internet plan is usually the one with the lowest speeds and data allowance. However, if you're a heavy user, you'll need to factor in the cost of higher speeds and more data. This means having to pay a bit more each month.
How to check my internet plan?
To check your internet plan, you can either log into your account online or contact your service provider. Once you've logged in or contacted them, they should be able to tell you what plan you're on and how much data you have left. From there, you can decide if you need to upgrade your plan or not.