Compare Internet Plans & Providers in Tuncurry
Answer a few simple questions and we'll search hundreds of plans from some of Australia's leading providers in Tuncurry. Start by entering your address below.
See Internet Plans in Tuncurry by provider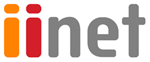 See internet plans offered in Tuncurry
Internet Plans by Suburb in New South Wales
FAQs
Does Tuncurry have NBN?
Tuncurry, New South Wales, has a rather prominent list of National Broadband Network connections in its area. It is notably MTM or Multi-Technology Mix proffering different NBN connections to its citizens. It includes Fibre to the Node (FTTN), Fibre to the Premises (FTTP), Fibre to the Basement (FTTB), Hybrid Fibre-Coaxial (HFC) and Fixed Wireless.
How to switch internet providers in Tuncurry?
Know that there are several internet providers in Tuncurry, New South Wales, so you feel assured that you'll have choices. The steps to take are accessible such as making 100% sure you're already out of contract and have selected a new NBN provider and plan. Remember to prepare to set up the latest equipment, switch to the new ISP, and then cancel the old service.
What is the best internet plan for a home in Tuncurry?
The best internet plan for any home in Tuncurry is when it meets your needs. For instance, when you prefer a high-speed connection, pick out NBN50 or NBN100 premium, unlimited plans that accommodate heavy users and multiple devices. And for you to save up on expenses, select contract internet plans to have lower fees and often have a free modem and reliable connection speed.
How long does it take to change NBN providers?
Changing from one NBN provider to another is quick and easy. In truth, it takes around 24 to 48 hours, specifically on business days. Make sure you've contacted your new provider regarding the status and schedule the date for migration. A technician from your new provider will assist you in completing the process, and that's it!