Compare Internet Plans & Providers in Bondi Beach
Answer a few simple questions and we'll search hundreds of plans from some of Australia's leading providers in Bondi Beach. Start by entering your address below.
See Internet Plans in Bondi Beach by provider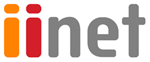 See internet plans offered in Bondi Beach
Internet Plans by Suburb in New South Wales
FAQs
Does Bondi Beach have NBN?
As with any large-scale project, it took some time for the NBN rollout to be completed. As it stands, the NBN is available all throughout Australia. Since Bondi Beach is located near one of the most populated and no doubt among the busiest suburbs in Australia, you can rest assured this area has access to the NBN.
What is the cheapest internet only package in Bondi Beach?
Even if your sole concern is affordability, you'd still want to take your internet usage and needs into account. For example, if your household has just two people in it and neither one is a heavy user, then you don't have to look at plans at speed tiers higher than NBN25. If your household is bigger, NBN50 is the lowest speed tier you'll want to consider. For both these speed tiers, Tangerine has the cheapest internet-only packages, with their NBN25 plan costing $44.90 a month and their NBN50 plan costing $54.90.
Which internet plan is best for home use in Bondi Beach?
It's hard to give a straight answer to this kind of question, since what is best depends on several factors such as affordability, reliability, and overall value.
If your only concern is finding a plan that fits your budget, it's hard to beat the NBN Tangerine Telecom Standard Speed Broadband Plan (NBN25) or the NBN Tangerine Telecom XL Speed Boost Broadband Plan (NBN50). If you want to bundle a home phone with your internet and don't need a lot of speed, there's the NBN Basic (nbn12) TPG SL Bundle. If you need more speed, there's also the NBN iiNet Unlimited NBN50 Broadband plan that comes with a home phone. Both TPG and iiNet have plan bundles at higher speed tiers, too.
Which provider is best for NBN in Bondi Beach?
Like the previous question, this one is difficult to give a straightforward answer to, since different people look for different qualities in providers. On the whole, if you're looking for an ISP that focuses on providing reliable internet, it's hard to beat Aussie Broadband, Harbour ISP, and Uniti Wireless. If you want to keep things simple as far as choosing your internet plan is concerned, Belong is a great choice. Finally, if you're looking for affordability, Tangerine is your best bet.