Compare Broadband Plans in Paddington
Answer a few simple questions and we'll search hundreds of plans from some of Australia's leading internet providers in Paddington. Start by entering your address below.
See Internet Plans in Paddington by provider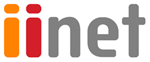 See internet plans offered in Paddington
Internet Plans by Suburb in New South Wales
FAQs
Do I need a technician to install my NBN in Paddington NSW?
Fortunately, yes. A certified NBN communications technician is required even if you opt for a self-installation. The said expert will connect your premises to the NBN network at your property or offsite. The standard pre-installation costs nothing so there's no need to worry about related expenses.
What is the best internet plan for home use in Paddington NSW?
Finding the right internet plan that works best for you is not an easy task as there are now hundreds of providers in Paddington NSW offering various tempting deals and plans. Give us a ring at 1300 106 571 and let Compare Broadband help you with choosing the best internet plan for home use. Our friendly internet consultants are open for a free broadband consultation between 9am and 8pm on Mondays to Fridays or from 10am to 5pm on Saturdays and Sundays.
How to change internet plans in Paddington NSW?
Before you change plans, check your current contract for an early termination fee you might have to pay. Then contact your newly-chosen provider and give them your complete present address. They will verify if your location is NBN serviceable and will do all the work it takes to complete the switch without too much hassle on your part.
How to upgrade internet plans in Paddington NSW?
Consider a no-contract NBN plan if you want flexibility in testing out different plans and providers until you finally find 'the one'. Simply type your postcode in the comparison tool at the top to get access to available deals and plans in your location and then choose the plan with the higher speed. Although it costs more than a locked-in contract but with the contract-free plan, you're free to upgrade or switch plans or providers at no extra cost.