Compare Internet Plans & Providers in Lithgow
Answer a few simple questions and we'll search hundreds of plans from some of Australia's leading providers in Lithgow. Start by entering your address below.
See Internet Plans in Lithgow by provider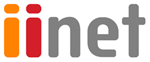 See internet plans offered in Lithgow
Internet Plans by Suburb in New South Wales
FAQs
Does Lithgow have NBN?
With the rollout of the NBN complete, all households and businesses in Lithgow now have access to the network. If you're unsure whether your property is NBN-ready, you can check online or contact your service provider. Once you've switched to an NBN plan, you'll be able to enjoy super-fast internet speeds and reliable connections. So what are you waiting for? Get connected to the NBN today and experience the difference!
What type of NBN connection do I have?
There are different NBN connection types; to know which one you have, simply look at the kind of technology used in your area.
How can I get internet access in remote areas of Australia?
You can subscribe to a satellite broadband plan to get internet access in remote areas of Australia. This type of connection uses a satellite dish to connect your home or business premises to the nearest NBN satellite. Satellite broadband is available in most parts of Australia, including remote and rural areas.
What happens if I don't want NBN?
There are a few alternatives to the NBN, but they may not be available in your area. One option is to continue using your existing ADSL or cable broadband connection. However, once the NBN is fully rolled out and switched on in your area, your current service will be disconnected, and you'll need to switch to an NBN plan.