Compare Internet Plans & Providers in Gympie
Answer a few simple questions and we'll search hundreds of plans from some of Australia's leading providers in Gympie. Start by entering your address below.
See Internet Plans in Gympie by provider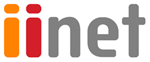 See internet plans offered in Gympie
Internet Plans by Suburb in New South Wales
FAQs
Does Gympie have an NBN?
The NBN is a fibre optic network that provides fast and reliable internet speeds to homes and businesses across Australia. With the NBN rollout complete, Gympie now has full access to the National Broadband Network! If you're looking for an NBN plan, there are plenty of deals and providers to choose from.
Can I get NBN Fibre to my house in Gympie?
Yes, there is the option for you to get an NBN Fibre connection to your home in Gympie. This will give you the fastest and most reliable internet speeds possible on the NBN network. Just compare NBN plans and providers to find the perfect deal for you.
Is NBN available everywhere in Gympie?
The NBN is largely available across Gympie, with the rollout now complete in most areas. There may be a small number of homes and businesses that are not yet able to connect to the network, but this is rare. To check if you can get the NBN in your area, enter your address into our NBN Coverage Checker and this will tell you what type of connection is available at your property and when you can expect to be connected.
How to upgrade your internet plan?
If you want to upgrade your internet plan, the best way to do this is to compare NBN plans and providers. This will allow you to find a better deal that suits your needs and budget. Once you've found a new plan, contact your chosen provider and they will be able to help you switch over to the new plan.