Compare Internet Plans & Providers in Port Pirie
Answer a few simple questions and we'll search hundreds of plans from some of Australia's leading providers in Port Pirie. Start by entering your address below.
See Internet Plans in Port Pirie by provider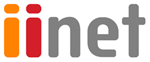 See internet plans offered in Port Pirie
Internet Plans by Suburb in New South Wales
FAQs
Does Port Pirie have NBN?
Yes, Port Pirie is already NBN-ready. The National Broadband Network (NBN) is an Australian nationwide project that aims to upgrade the country's internet infrastructure. It is a fast and reliable way to connect homes and businesses to the internet and has been rolled out across various parts of Australia since 2016. As of June 2019, around half of all Australian premises can connect to the NBN.
What type of NBN connection do I have?
To know your NBN connection type, you can either check your latest bill or contact your service provider. If you have an FTTP connection, the fibre optic cable will connect directly to your premises. This is generally considered the best type of connection as it can provide speeds of up to 100Mbps.
How can I get internet access in remote areas of Australia?
If you live in a remote area of Australia and want internet access, satellite broadband is your best option. You can contact one of the many service providers that offer this type of broadband to find out more information. Once you have that information, you can start shopping around for the best deal on a satellite broadband plan.
What happens if I don't want NBN?
You can choose between cable and mobile broadband if you don't want the NBN. Cable broadband uses a cable network to connect to the internet. The main advantage of this type of broadband is that it can be quite fast. However, the downside is that it is unavailable in all areas and can be expensive.