Compare Internet Plans & Providers in Moama NSW 2731
Answer a few simple questions and we'll search hundreds of plans from some of Australia's leading providers in Moama NSW 2731. Start by entering your postcode or suburb below.
Types of Internet connections in Moama
Looking for a reliable broadband plan for home in Moama, New South Wales? There are several different types of internet connections found around Moama, including the NBN, Cable, ADSL2+, Naked DSL, and Home Wireless. Certain locations often require specific internet connection types that can connect to the internet infrastructure that is most accessible in that area. For example, if you are in an area where the NBN is still under construction, you might that ADSL2+ is still a viable option there; but if the NBN is fully completed in your neighbourhood, than you will most likely find that the ADSL2+ connections are no longer active, as the NBN was planned to eventually phase out all ADSL connections, and as such, ADSL connections are permanently disconnected in areas where the NBN has been fully completed.
Once you know what internet connection type is best for your home, there are a few other things you need to factor in while searching for a broadband plan that will suit you; the most obvious being how much you want to spend on your broadband plan per month. Another important factor is what sort of things you use your internet for, as this will inform your data requirements. Do you do a lot of uploading or downloading? Do you use TV streaming services? Do you do any online gaming? If so, you're likely going to be more comfortable with a high data plan, if not an unlimited data plan - especially if you have other people in your household that are also using the internet. Conversely, if you only use the internet for light browsing and to check the odd email, then there's no point paying for data that you're not using - you're probably better off opting for a cheaper low data broadband plan that will save you a bit of money.
You will be able to find all of the major Australian internet service providers (or ISPs) operating in Echuca, such as TPG, Belong, Dodo, Telstra, Optus, MyRepublic, Aussie Broadband, iiNet, and iPrimus, so there are many options to consider when finding a plan that's right for you. To get started on whittling down a shortlist of broadband plans that suit you, enter your postcode or suburb into the white search bar at the top of the page and then press "Compare Now". Our system will then ask you some quick questions about your data requirements so that it can then provide you with a list of broadband plans that specifically catered to your location, your internet connection, your internet usage, and your budget. It's a fast and easy service, and it's absolutely free! You may also want to scroll down to check out some of the great deals we've already handpicked, or call one of our broadband experts directly on 1300 106 571 for a free consultation. Easy!
Types of NBN connections in Moama
The NBN is a Multi Technology Mix (also known as an "MTM") which means that there are different NBN connection types that are made up from technologies that each work a bit differently. Some of the different kinds of NBN connection types found in Echuca include Fixed Wireless, HFC (Hybrid Fibre-Coaxial), FTTB (Fibre to the Basement), FTTP (Fibre to the Premises), and FTTN (Fibre to the Node).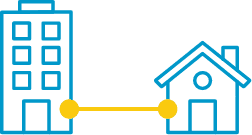 Fibre to the premises / home
When the NBN project initially commenced, the government at the time intended to roll out fibre optic cabling all the way up to your home or business property. This type of connection is call Fibre to the premises/home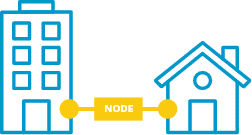 Fibre to the node
Mid-way through the NBN roll-out, a change in Government leadership saw some funding constraints which lead to a slightly different roll-out approach for the NBN. This approach involves an amalgamation of original copper systems and fibre optic systems. This is referred to as Fibre to the node (FTTN).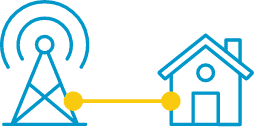 Fixed wireless connection
In some cases - particularly in remote locations - it would be impractical or too expensive to physically connect a property to the fibre-optic network. In such cases properties will be connected by a wireless network. This is referred to as a Fixed Wireless NBN connection.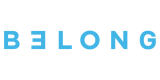 50 Mbps (Standard Plus Speed)








50 Mbps (Standard Plus Speed)
See Internet Plans in Moama by provider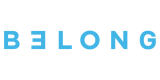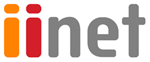 See internet plans offered in Moama
NBN plans
Compare NBN broadband plans and providers with Compare Broadband. Find the right NBN plan for your needs.
Bundle plans
Compare Home phone broadband plans bundles. Find the right home phone and NBN broadband bundle that suits your needs.
No contract plans
Don't get locked into a contract! Search flexible no contact internet plans & find one that best suits you. Compare no contract broadband plans in Australia.
Unlimited plans
Unlimited broadband plans compared for you from our panel of leading internet service providers. Find the right unlimited broadband plan for your needs today!
Internet Plans by Suburb in New South Wales