Compare Internet Plans & Providers in Moama
Answer a few simple questions and we'll search hundreds of plans from some of Australia's leading providers in Moama. Start by entering your address below.
See Internet Plans in Moama by provider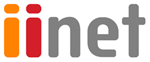 See internet plans offered in Moama
Internet Plans by Suburb in New South Wales
FAQs
Does Moama have NBN?
Yes, Moama does have NBN connections. Plus, it comes in a Multi-Technology Mix or "MTM" program. It means that in Moama, there are several types of NBN connectivity such as Hybrid Fibre-Coaxial or HFC, Fixed Wireless, Fibre to the Premises or FTTP, Fibre to the Basement or FTTB, and Fibre to the Node or FTTN.
Who has the best NBN coverage in Moama?
The NBN coverage varies in many ways. So, that would depend on your needs and budget capacity. You can select 12Mbps, 25Mbps, 50Mbps, or 100Mbps, with limited or unlimited data from Belong, TPG, Tangerine, Dodo, Aussie Broadband, Optus, Exetel, Harbour ISP, iiNet, Superloop, Telstra, and Uniti Wireless.
What is the best internet plan for a home in Moama?
Are you sharing your home with 2 or more people? For instance, the best internet plan for a home in Moama with one to three people is the essential NBN 25 bundle with TPG or unlimited NBN 25 from Dodo. NBN 50 or NBN 100 unlimited premium from iiNet and Dodo are excellent choices for a bigger household.
How to change the internet plan in Moama?
You have to ensure you're already out of contract and research a new NBN plan and provider that'll take care and help you switch your internet connection. New equipment set up might be to prepare for this. Get ready for the upcoming switch, and never forget to cancel your old service.