Compare Broadband Plans in Erskineville
Answer a few simple questions and we'll search hundreds of plans from some of Australia's leading providers in Erskineville. Start by entering your address below.
See Internet Plans in Erskineville by provider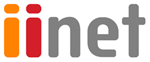 See internet plans offered in Erskineville
Internet Plans by Suburb in New South Wales
FAQs
What is the best plan for NBN in Erskineville?
The best internet plan for you will depend on several factors. But to get you started, you may want to compare NBN plans from different providers in Erskineville, New South Wales. From there, you will find that the best NBN plan will be the one that suits your needs the most.
Which provider is best for NBN in Erskineville?
NBN Co is the wholesale provider of the National Broadband Network (NBN). This means that service providers, like iiNet and Dodo, will resell NBN plans to customers. So when you're looking for an NBN plan, it's a good idea to compare service providers in terms of their pricing, data limits, and speed tiers.
Who has the cheapest WIFI plan in Erskineville?
The cheapest WiFi plan is usually the one that offers the lowest data allowance. However, it's important to consider other factors like speed when choosing an internet plan. This is because these factors will most likely affect the price you have to pay for your internet.
How to upgrade your internet plan in Erskineville?
There are several ways to upgrade your internet plan in Erskineville. One way is to contact your service provider and ask about their latest offers while another way is to compare different providers and plans online. And finally, you can also try negotiating with your service provider to get a better deal.