The top ten best internet deals in Australia compared
Search and Find Australia's Internet deals that best suit you
Compare Broadband compares plans from the above providers and can connect you with our participating providers. Not all plans available from these providers are compared by Compare Broadband and depending on your location or service availability not all plans may be available to all customers.
Us Aussies love the best internet deals. If you're looking for a new broadband plan or switch an existing one, we can help you by comparing the top ten cheapest and best internet deals and plans in Australia. There are plenty of internet providers in Australia, from top tier providers such as Telstra to the more budget end, Belong. Each plan offers various inclusions which are worth comparing to discover which plan is the best internet plan for you. Some internet providers will also offer you a better deal if you get your mobile phone plan through them too. When considering which of the top ten internet deals is best for you, it's worth considering your data usage, budget and which providers are available in your area.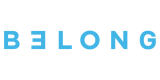 50 Mbps (Standard Plus Speed)








50 Mbps (Standard Plus Speed)
FAQs
What are the cheapest internet plans in Australia?
A plan in a faster speed tier may prove to be more expensive. For this reason, make sure that you figure out what you need beforehand to ensure that the plan you will end up with will be able to cater to the needs of the members of your household. Nevertheless, below are some of the cheapest NBN plans in different speed tiers.


Basic I - SpinTel NBN Basic I Unlimited at $39 per month
Basic II – Tangerine Standard at $44.90 per month
Standard – SpinTel NBN 50/20 at $59 per month
Fast – Tangerine XXL Speed Boost at $74.70 per month
Superfast – Mate Elite Mates Superfast at $89 per month
Where do I find the best internet deals in the market?
If you want to find the best internet deals in the market today, you can always explore online sources. In these modern times, almost any information you need is now available and readily accessible online. There is also the option for you to just access our site and enter your postcode or suburb in the box above. From there, just click compare deals and you will already be presented with a list of the best internet deals suitable in your area.
How do I choose an internet package?
To choose an internet package, make sure to consider the speed and data needs of the users in your household. Thus, the plan that you should opt for needs to be able to cater to the number of people in your household using the internet. For instance, if you are living alone or there are only two people in your household simultaneously using the internet for surfing or browsing, then an internet plan in the Basic or Basic II speed tier will prove to be sufficient for you.

On the other hand, if there are more than four heavy internet users in your household, then you may want to go for an internet package that is in the Fast or Superfast speed tier to ensure that everybody will be able to connect to the internet seamlessly. You should also consider your data usage such that if most of you will be streaming high-definition videos, then you should go look for plans that offer no data cap.
What are the best home internet deals?
The best home internet deals are the ones that will be able to cater to the speed and data needs of the members of your household. Below are some of the plans you can consider.


Tangerine $54.90 XL Speed Boost Unlimited Plan<.li>
SpinTel $74 nbn™ Unlimited Premium
Who offers the cheapest internet service?
The provider of the cheapest internet service is usually SpinTel, Tangerine, and Mate. However, other internet service providers also offer good deals when it comes to promotions and freebies such as a free 4G backup from Telstra. The key is in identifying your speed and data requirements for you to be able to go for the services of the best provider.