Compare Internet Plans and Providers in Gold Coast QLD 4217
Answer a few simple questions and we'll search hundreds of plans from some of Australia's leading internet providers in Gold Coast QLD 4217, including the NBN. Start by entering your postcode or suburb below.
Types of Internet connections in Gold Coast
Moved to a new location or just looking for an upgrade? We've listed down the best NBN plans and deals on Gold Coast! At Compare Broadband, we've reviewed and analysed hundreds of internet providers and their offers so you don't have to.
Enter your postcode in our tool and we'll help you compare NBN deals available in your area.
Types of NBN connections in Gold Coast
Most of the Gold Coast has already been upgraded to the NBN (National Broadband Network), with the remaining sections due for NBN completion by the end of 2020 (if not sooner). If your home is NBN-ready, you can start searching for the best NBN on the Gold Coast here.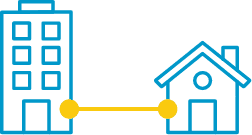 Fibre to the premises / home
When the NBN project initially commenced, the government at the time intended to roll out fibre optic cabling all the way up to your home or business property. This type of connection is call Fibre to the premises/home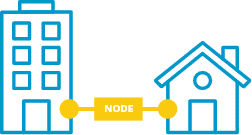 Fibre to the node
Mid-way through the NBN roll-out, a change in Government leadership saw some funding constraints which lead to a slightly different roll-out approach for the NBN. This approach involves an amalgamation of original copper systems and fibre optic systems. This is referred to as Fibre to the node (FTTN).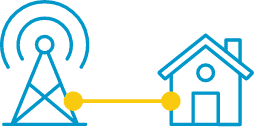 Fixed wireless connection
In some cases - particularly in remote locations - it would be impractical or too expensive to physically connect a property to the fibre-optic network. In such cases properties will be connected by a wireless network. This is referred to as a Fixed Wireless NBN connection.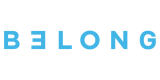 50 Mbps (Standard Plus Speed)








See Internet Plans in Gold Coast by provider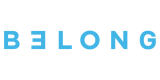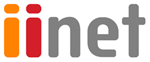 See internet plans offered in Gold Coast
NBN plans
Compare NBN broadband plans and providers with Compare Broadband. Find the right NBN plan for your needs.
Bundle plans
Compare Home phone broadband plans bundles. Find the right home phone and NBN broadband bundle that suits your needs.
No contract plans
Don't get locked into a contract! Search flexible no contact internet plans & find one that best suits you. Compare no contract broadband plans in Australia.
Unlimited plans
Unlimited broadband plans compared for you from our panel of leading internet service providers. Find the right unlimited broadband plan for your needs today!
Internet Plans by Suburb in Queensland
FAQs
What are the top internet providers on the Gold Coast?
Gold Coast's National Broadband Network has been upgraded to its optimum level. It remains ready to serve all consumers who prefer to get to its top internet providers in the area. As Gold Coast is considered one of the largest cities within Australia, it is also anticipated to acquire the best internet services in the country.
It reflects the requirement for connectivity as the Gold Coast is a major tourist destination, profferring tourists and locals the sunny, bright, subtropical climate with world-class beaches, parks, high-rise skylines, rainforest hinterland, and nightlife. Because of the endless activities Gold Coast has for its locals and tourists, NBN promises the top ISP in Australia to ensure everyone stays connected day in and out.
Do you wish to acquire the services of these ISPs? If you're visiting or soon reside in Gold Coast, you may choose Australia's best internet service providers like Optus, Belong, iiPrimus, Telstra, MyRepublic, TPG, and Dodo. Before committing to any of these ISPs, consider the telco's coverage area, the data you will use every month, and your budget.
Other than that, be mindful of the connection type accessible for you and the possibilities of how it would affect the connectivity and internet speed. Cover all necessary bases to get the best experience.
What are the best NBN plans in the Gold Coast?
As the National Broadband Network is fully operational within Gold Coast, it is only natural for consumers like you to seek the best NBN plans in the area. Gold Coast has accessibility to Australia's top, most reliable, and fastest internet, worth every cent.
You may opt to use the rollout map officially connected to NBN. Or you can find out here the NBN plans and types of connections available nearest your location.
For Gold Coast residents, the choices are:
Belong with its NBN unlimited Belong Standard Plus broadband with 50Mbps for $70 per month.
Uniti Wireless NBN broadband plan is 50Mbps for $58.50 a month.
Dodo offers unlimited data up to 50Mbps for $75 per month.
Optus grants its consumers unlimited data of 50Mbps for $79 monthly.
Aussie Broadband provides 100GB of 50Mbps, all for $60 a month.
Who provides the best internet deals in the Gold Coast?
When it comes to the best internet deals, while in Gold Coast, the key providers are Internode, Kogan, and Belong. The deals mostly give unlimited data with plans, which grants customers no fees for setup or activations.
How to choose the right internet plan for your home in the Gold Coast?
To choose the right internet plan for your home on the Gold Coast, the first thing that you need to consider is the number of people who will be simultaneously connected to your internet plan. This will be your basis as to the viable internet speed that you need. You also have to consider your internet activities as this will determine the amount of data allocation that you should look for in a plan.
What are the cheapest NBN plans available in the Gold Coast?
For any budget-conscious subscriber, it's best to consider the household's internet needs before selecting an NBN plan. The plans fit families who prefer bundled, no-contracts, and unlimited data plans.
Which internet plan is best for home use?
The best internet plan for home use depends on the family's usage. There are many plans to choose from like NBN, no-contract, bundle, and unlimited plans. Selecting the ISP provider nearest your area is a priority.
Aside from that, estimate the amount of data you and your family will require or could use up within a month. In addition, the budget you're willing to spend monthly should be highly considered.
But the most important factor is considering how many people are within your family are planning to connect to the internet concurrently. It's the main focus to know the internet speed you'll require in your home. Furthermore, the activities or purpose for connecting to the internet matters as data allocation has to be regarded.
Can you get an internet plan without a phone line?
Absolutely!
The "naked internet, naked broadband, or naked DSL" are the common terminologies used when acquiring an internet plan without any phone line or cable line. The naked internet choices define the advantage of subscribers no longer being required to pay additionally for line rentals to get the connection.
Mostly, the utilised connectivity are either fibre optic cables or copper wiring. However, the one thing that's common about the "naked internet" is it is not accessible everywhere.
NBN is another selection for attaining internet connectivity without the traditional phone line. It's becoming a popular and in-demand recommendation for subscribers. NBN uses different optical fiber technologies to deliver high-capacity, stable, and reliable internet service to its customers.
On top of this, NBN grants their subscribers to use cloud technology and "Voice over Internet Protocol" or "VoIP." An exceptional and cost-effective feature that benefits the subscribers further.
What is the cheapest internet plan in Gold Coast?
When you're living in Gold Coast, the internet plan you need has to be NBN. The NBN internet plans are exceptionally cheap but offer superb stable service.
What's great about these internet plans is you have the privilege to choose without hurting your budget. Since you're seeking an affordable plan, it might be better to select those that provide lower-rate deals.
NBN Basic TPG S Bundle offers their subscribers 12Mbps basic speed of 10GB data. With a $29.99 month-to-month contract, you'll get it as a bundled broadband and home phone plan.
Tangerine Telecom Standard Speed Broadband Plan grants 25Mbps standard speed of unlimited data per month. It's exclusive broadband for $44.90.
Aussie Broadband Plan provides 25Mbps of 100GB in standard speed. It's a $60 month-to-month, broadband-only deal.
How to check your internet plan?
It's easy to check your internet plan by visiting websites that provide this data. On these sites, you will know not only the internet plans available for you but even the accessible broadband connections.