Compare Internet plans and providers in Gold Coast QLD
Unlock a world of Internet options in Gold Coast, QLD, including NBN plans. Enter your address to explore countless offerings from leading providers.
See Internet Plans in Gold Coast by provider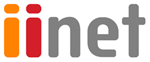 See internet plans offered in Gold Coast
Internet Plans by Suburb in Queensland
FAQs
How to choose the right Internet plan for your home in the Gold Coast?
To choose the right Internet plan for your home on the Gold Coast, the first thing that you need to consider is the number of people who will be simultaneously connected to your Internet plan. This will be your basis as to the viable Internet speed that you need. You also have to consider your Internet activities as this will determine the amount of data allocation that you should look for in a plan.
What are the cheapest NBN plans available in the Gold Coast?
For any budget-conscious subscriber, it's best to consider the household's Internet needs before selecting an NBN plan. The plans fit families who prefer bundled, no-contracts, and unlimited data plans.
Which Internet plan is best for home use?
The best Internet plan for home use depends on the family's usage. There are many plans to choose from like NBN, no-contract, bundle, and unlimited plans. Selecting the ISP provider nearest your area is a priority. Aside from that, estimate the amount of data you and your family will require or could use up within a month. In addition, the budget you're willing to spend monthly should be highly considered. But the most important factor is considering how many people within your family are planning to connect to the Internet concurrently. It's the main focus to know the Internet speed you'll require in your home. Furthermore, the activities or purpose for connecting to the Internet matters as data allocation has to be regarded.