Compare Internet Plans and Providers in Rockhampton QLD 4700
Answer a few simple questions and we'll search hundreds of plans from some of Australia's leading internet providers in Rockhampton QLD 4700, including the NBN. Start by entering your postcode or suburb below.
Types of Internet connections in Rockhampton
Rockhampton has many different internet broadband connection types, including the NBN, ADSL, ADSL2+, Satelite, and Fixed Wireless. Though Rockhampton is home to all the major Australian Internet Service Providers (or ISPs), not every provider can guarantee great coverage in every area of Australia, so it's always best to call check that provider will supply sufficient coverage to your home. Your specific address is a very important factor when working out what internet broadband type is best for your home. To find the best internet in Rockhampton for your address, enter your suburb or postcode into the white box above and click "Compare Now". Our free broadband comparison will factor in your location, your average monthly internet use, and how much you want to spend to whittle down some great plans and providers that would best suit you in your area.
Types of NBN connections in Rockhampton
The NBN (which stands for National Broadband Network) is a government owned initiative that was designed and implemented with the intention of upgrading all of Australia's internet infrastructure. The NBN is replacing Australia's old copper line network with a typically more effective optic fibre cable network, with the aim of supplying all Aussie end-users with faster and more reliable home internet broadband. NBN connections commonly found in Rockhampton and its surrounding areas include include Fixed Wireless, Fibre to the Premises (FTTP), Fibre to the Curb (FTTC), Fibre to the Basement (FTTB), and Fibre to the Node (FTTN).
Some NBN connections are known to work more effectively than others, but we do not get to choose what NBN connection is assigned to our home; different connection types are designated to different streets (this has been derisively dubbed as the NBN Lottery). However, if you are unhappy with your NBN connection service, you can usually counter it by opting for an NBN plan with more data and a faster NBN speed. Additionally, a slow internet performance may not necessarily be because of your NBN connection type, it may be due to any number of things, from a loosened cable to a misplaced fish-tank that's blocking your Wi-Fi signal. If ever you are experiencing any kind of home broadband difficulty, your first and best plan of action is to call your internet service provider as soon as you can to see if they can simply work it out for you over the phone.
The NBN in Rockhampton is largely completed, though there are still many areas where construction is still underway. The NBN Co have officially announced that they are on track to have the NBN rollout 100% completed nationwide by the end of 2020, so if you are not yet in an NBN active zone, you soon will be. Once your home is NBN ready, you can search for NBN plans in Rockhampton and the best NBN providers in Rockhampton here. ADSL2+ is still a viable option in those areas where the NBN is still being constructed, but it's important to know that once an area is made NBN active, the copper lines in that area are then disconnected. This means that NBN ready zones no longer have access to working ADSL or ADSL2+ connections. You should be given around 18 months notice before the copper lines near your home are deactivated, but if you'd like an exact date, you will need to call your current internet service provider. If you are unsure of the NBN status of your home, enter your full address into our NBN rollout map below, and it will tell you. If your area is still under NBN construction, the map will tell you roughly when you can expect it to be finished, as well as what NBN connection type has been designated to your area.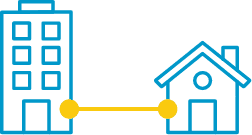 Fibre to the premises / home
When the NBN project initially commenced, the government at the time intended to roll out fibre optic cabling all the way up to your home or business property. This type of connection is call Fibre to the premises/home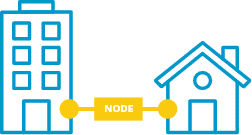 Fibre to the node
Mid-way through the NBN roll-out, a change in Government leadership saw some funding constraints which lead to a slightly different roll-out approach for the NBN. This approach involves an amalgamation of original copper systems and fibre optic systems. This is referred to as Fibre to the node (FTTN).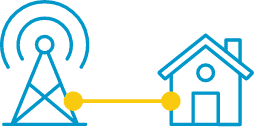 Fixed wireless connection
In some cases - particularly in remote locations - it would be impractical or too expensive to physically connect a property to the fibre-optic network. In such cases properties will be connected by a wireless network. This is referred to as a Fixed Wireless NBN connection.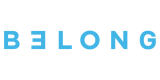 50 Mbps (Standard Plus Speed)








See Internet Plans in Rockhampton by provider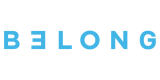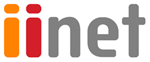 See internet plans offered in Rockhampton
NBN plans
Compare NBN broadband plans and providers with Compare Broadband. Find the right NBN plan for your needs.
Bundle plans
Compare Home phone broadband plans bundles. Find the right home phone and NBN broadband bundle that suits your needs.
No contract plans
Don't get locked into a contract! Search flexible no contact internet plans & find one that best suits you. Compare no contract broadband plans in Australia.
Unlimited plans
Unlimited broadband plans compared for you from our panel of leading internet service providers. Find the right unlimited broadband plan for your needs today!
Internet Plans by Suburb in Queensland
FAQs
What's the best internet providers in Rockhampton
Some of the best internet providers in Rockhampton include Aussie Broadband, iiNet, SpinTel, and TPG. All of these providers offer more than 20 plans for their subscribers to choose from. Some of the other providers offering no more than ten plans include Tangerine, Superloop, Dodo, Kogan, and Belong. In terms of the latter, even if the plans to choose from are limited, the features of these plans are notable. For this reason, it is important to not only look at the provider of the plan but the features that an internet plan can bring to the table as well.
What is the best internet plan for home use?
For several households, the best internet plan proves to be the one that suits the needs and preferences of the people using the internet. In this case, larger households may deem that a fixed-line NBN plan in a high-speed tier is perfect while for a couple living together, a fixed-line NBN plan in the basic speed tier will prove to be sufficient. However, for some people where a fixed-line NBN plan is not available, home wireless or even a satellite connection will already suffice. In this case, the best internet plan for home use still varies depending on the various factors.
Is it Mandatory to Switch to NBN?
For many people, regardless of whether it is mandatory or not to switch to the NBN, doing so will prove to be quite convenient. This is because old copper wires with which the ADSL2+ technology is based will soon be phased out. This means that the once primary means of internet connection will no longer be feasible. Rest assured that there are other alternatives to the NBN but it may not be able to deliver the speed and reliability that a fixed-line connection may offer. That being said, it will still be your choice, in the end, to make a switch to the NBN or otherwise.
What are the best NBN plans in Rockhampton?
Some of the best plans in Rockhampton include:
Most Popular: Tangerine Telecom XL Speed Boost UNLIMITED

If you are only after a standard speed tier, then Tangerine's XL Speed Boost UNLIMITED will prove to be beneficial for you. In this case, you only need to pay $54.90 a month to enjoy a typical evening speed of 50Mbps as well as unlimited data.


Minimum Total Cost: Belong NBN Starter – Unlimited

For a minimum total cost, you need to go for Belong's NBN Starter – Unlimited plan that provides a typical evening speed of 25Mbps as well as unlimited data for only $60 a month. The best part about this plan is that you even get to set up, connect, and manage your plan all online.