Compare Internet Plans and Providers in Townsville QLD 4810
Answer a few simple questions and we'll search hundreds of plans from some of Australia's leading internet providers in Townsville QLD 4810, including the NBN. Start by entering your postcode or suburb below.
Types of Internet connections in Townsville
The different types of internet broadband available in Townsville include NBN, DSL, ADSL2+, Cable, Dial up, Satellite, Fixed Wireless, and Mobile Broadband. If you're in the right region, you may even be able to get some Townsville 5G coverage!
Types of NBN connections in Townsville
The different types of NBN connections commonly found in Townsville are Fibre to the Curb (or FTTC), Fibre to the Building (or FTTB), Fibre to the Premises (or FTTP) Fibre to the Home (of FTTH), Fibre to the Node (of FTTN), Hybrid Fiber-Coaxial Cable (or HFC), and Fixed Wireless. Unfortunately, consumers don't have the freedom to choose which connection type they can avail.
To find out what kind of NBN connection has been designated to your home, enter your address into our free NBN rollout map below.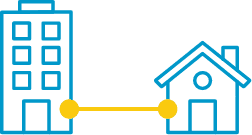 Fibre to the premises / home
When the NBN project initially commenced, the government at the time intended to roll out fibre optic cabling all the way up to your home or business property. This type of connection is call Fibre to the premises/home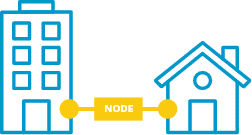 Fibre to the node
Mid-way through the NBN roll-out, a change in Government leadership saw some funding constraints which lead to a slightly different roll-out approach for the NBN. This approach involves an amalgamation of original copper systems and fibre optic systems. This is referred to as Fibre to the node (FTTN).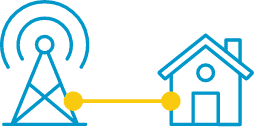 Fixed wireless connection
In some cases - particularly in remote locations - it would be impractical or too expensive to physically connect a property to the fibre-optic network. In such cases properties will be connected by a wireless network. This is referred to as a Fixed Wireless NBN connection.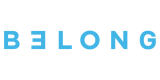 50 Mbps (Standard Plus Speed)








See Internet Plans in Townsville by provider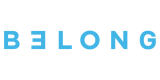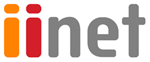 See internet plans offered in Townsville
NBN plans
Compare NBN broadband plans and providers with Compare Broadband. Find the right NBN plan for your needs.
Bundle plans
Compare Home phone broadband plans bundles. Find the right home phone and NBN broadband bundle that suits your needs.
No contract plans
Don't get locked into a contract! Search flexible no contact internet plans & find one that best suits you. Compare no contract broadband plans in Australia.
Unlimited plans
Unlimited broadband plans compared for you from our panel of leading internet service providers. Find the right unlimited broadband plan for your needs today!
Internet Plans by Suburb in Queensland
FAQs
How do I choose the right internet plan in Townsville for my needs?
The first and most important step is to pinpoint just what your needs are. Once you do that, you'll be able to determine details such as what speed tier the plan will have to be in, and if you need unlimited data or if you'd be fine with a plan that has a data limit. For this step, it's a good idea to look at your current internet usage report. That way, you have a better idea of how much data your household uses every month, on average, and how much you currently spend on internet service. This will help determine your budget for a new internet plan.
Next, you'll have to see what internet service providers service your particular area and if they offer any internet plans that fit your requirements and your budget. Find out how the different ISPs deal with users who exceed their data limits, too. You may find that the small difference in price between a limited and an unlimited broadband plan is knowing you won't have to deal with a slower-than-usual internet connection or pay extra for that month should you go over the data limit.
After that, look at pros and cons of a no-contract plan versus one that locks you in for at least six months. In general, no-contract plans leave you free to change providers or plans until you find the one that works best for you and your household, but you may have to pay a connection fee, or pay for the modem. Long-term contracts, on the other hand, typically mean no connection fees and a free modem, but if you leave early, you may be hit with an exit fee, or find you have to pay out the remainder of the contract anyway.
If you need other services on top of an internet connection, try and find out if you have the option to bundle those services with your internet plan and how much it will cost to do so, as compared to getting those other services separately.
Once you've done your research and compared the most likely plans, all that's left is to pick the one that's best for your needs.
What is the best internet plan for home use?
For many people, an internet plan running on fixed-line technology proves to be the best one for home use. More often than not, the plan is also under the standard speed tier. With this plan, three active internet users can already connect simultaneously without having any trouble when it comes to lag. However, if more people in your household need to use the internet as well, then you may want to go for a plan in a higher speed tier. On the other hand, should a fixed-line technology be unavailable in your area, then you may want to choose from other connection technologies such as home wireless or mobile broadband.
Is it Mandatory to Switch to NBN?
It is not mandatory to switch to NBN. However, in the long run, you may find yourself in a position with no means to connect to the internet, particularly if you are currently leveraging the ADSL2+ connection technology. The reason behind this is that the old copper lines powering up the ADSL2+ will soon be phased out. Rest assured that if you have any doubts about switching to the NBN, you will be able to find other alternatives such as home wireless, satellite, or even mobile broadband. Just keep in mind that a fixed-line connection will still prove to be the most reliable one in most cases.
How much does a good internet plan cost in Townsville?
If you're on a budget and aren't looking for extremely fast internet or an unlimited plan, then TPG's TPG S Bundle, which comes with a home phone and 10GB of data a month is potentially a good plan. That one costs $29.99 per month.
However, if you need a little more speed and a higher data limit, there's always Harbour ISP's plans at the NBN25 speed tier. The first one costs $40 each month and includes 85GB of data. The second one costs $50 a month and includes 160GB of data.
For unlimited plans, Tangerine's Standard Speed Broadband Plan has a speed of 25Mbps and costs $44.90 a month, while the same ISP's XL Speed Boost Broadband Plan has a speed of 50Mbps and costs $54.90 each month.