Compare Internet Plans & Providers in Hervey Bay
Answer a few simple questions and we'll search hundreds of plans from some of Australia's leading providers. Start by entering your address below.
See Internet Plans in Hervey Bay by provider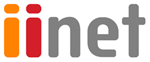 See internet plans offered in Hervey Bay
Internet Plans by Suburb in Queensland
FAQs
Is NBN available in Hervey Bay?
Yes, with the rollout of the NBN completed in Hervey Bay, all homes and businesses now have access to fast broadband speeds. There are several different internet providers and plans available, so it's important to compare what's on offer to find the best deal for your needs.
Here are some things to keep in mind when comparing internet plans in Hervey Bay:
Speed: How fast do you need your internet to be? If you're just browsing the web and checking email, a lower speed may be fine. But if you're streaming movies or gaming online, you'll need a higher speed.
Data allowance: Most plans come with a data allowance of around 100GB per month. If you exceed this, you may be charged extra.
Contract: Some plans require a contract, while others are 'no contract'. If you're not sure how long you'll need the internet, it may be worth opting for a no-contract plan.
Price: Of course, price is an important factor to consider. Make sure to compare apples with apples - some plans may be cheaper but have slower speeds or fewer data.
So, what's the best internet plan in Hervey Bay? It depends on your needs and budget. The best way to find out is to compare a few different plans and see what's on offer.
What internet is available at my address?
To know the internet providers and plans available at your address, input your postcode in our search tool. You'll then be able to see all the different options and compare them side-by-side. If you need help deciding which plan is right for you, our team of experts is here to assist.
What is a good internet speed in Hervey Bay?
Most people report that the average internet speeds in Hervey Bay are around 25Mbps. This is fast enough for most activities, such as browsing the web, checking email and social media, streaming music and TV shows, and online gaming. If you need a higher speed for activities such as video conferencing or downloading large files, you may want to consider an NBN plan with speeds of up to 100Mbps.
How to increase internet speed?
Many things can affect your internet speed, such as the type of connection you have, your modem and router, how many devices are connected to the internet, and even the time of day. If you're not getting the speeds you were promised by your provider, there are a few things you can do:
Check your equipment: Make sure you have a good quality modem and router, and that they're properly set up.
Connect directly to the modem: If you're connecting wirelessly, try connecting your device directly to the modem with an Ethernet cable. This will give you a faster and more reliable connection.
Check for interference: Things like walls, microwaves, and even certain types of lighting can interfere with your wireless signal. If you're having trouble connecting, try moving your modem or router to a different location.