Compare Internet Plans & Providers in Toowoomba QLD 4350
Answer a few simple questions and we'll search hundreds of plans from some of Australia's leading providers in Toowoomba QLD 4350. Start by entering your postcode or suburb below.
Types of Internet connections in Toowoomba
The types of internet connections found in Toowoomba include the NBN, Home Wireless, and Cable. To check what type of connection is available in your area, use our FREE search tool above. Simply put in your address and postcode — that's it!
Types of NBN connections in Toowoomba
Some of the different types of of NBN connections found in Toowomba include FTTN (Fibre to the Node), FTTP (Fibre to the Premises), FTTB (Fibre to the Basement), HFC (Hybrid Fibre-Coaxial), and Fixed Wireless. To learn if your home has been given an NBN upgrade - and to find out what sort of NBN connection your home has been designated - enter your full address in our search tool above.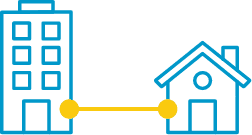 Fibre to the premises / home
When the NBN project initially commenced, the government at the time intended to roll out fibre optic cabling all the way up to your home or business property. This type of connection is call Fibre to the premises/home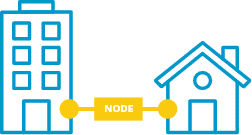 Fibre to the node
Mid-way through the NBN roll-out, a change in Government leadership saw some funding constraints which lead to a slightly different roll-out approach for the NBN. This approach involves an amalgamation of original copper systems and fibre optic systems. This is referred to as Fibre to the node (FTTN).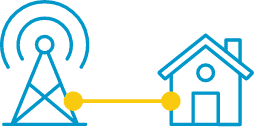 Fixed wireless connection
In some cases - particularly in remote locations - it would be impractical or too expensive to physically connect a property to the fibre-optic network. In such cases properties will be connected by a wireless network. This is referred to as a Fixed Wireless NBN connection.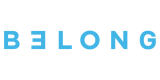 50 Mbps (Standard Plus Speed)








See Internet Plans in Toowoomba by provider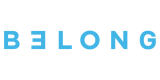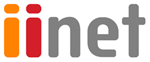 See internet plans offered in Toowoomba
NBN plans
Compare NBN broadband plans and providers with Compare Broadband. Find the right NBN plan for your needs.
Bundle plans
Compare Home phone broadband plans bundles. Find the right home phone and NBN broadband bundle that suits your needs.
No contract plans
Don't get locked into a contract! Search flexible no contact internet plans & find one that best suits you. Compare no contract broadband plans in Australia.
Unlimited plans
Unlimited broadband plans compared for you from our panel of leading internet service providers. Find the right unlimited broadband plan for your needs today!
Internet Plans by Suburb in Queensland
FAQs
Can I move my internet when I move?
If you're moving to a different address, you can't take any of the NBN™ supplied equipment with you. That said, before you move, you need to check that your new address has NBN™ supplied equipment and therefore can connect to the NBN.
The phrase "NBN™ supplied equipment" typically refers to the cabling from the street to the building, a connection box, and wall plates or sockets. These usually display the NBN™ logo on them somewhere, and they're registered to the current address so they won't work at any other address. This is why you can't take the equipment with you, not to mention that doing so would make it difficult for someone moving into your current address.
How can I get Internet Plan without a phone line?
Getting an internet plan without a phone line is as simple as choosing not to bundle a phone line with your plan. Unlike ADSL, the NBN™ doesn't require an active landline phone, so if you want to get an internet only plan or you want to keep your current phone number, you can certainly do so.
Some users choose to use their mobile phones instead of a landline for local calls, and subscribe to a Voice-over-Internet-Protocal (VoIP) phone service to make phone calls over the internet so they can make overseas calls.
Do I need to change Internet Plans for NBN?
Long story short, switching to the NBN™ does require changing internet plans. Once the NBN™ is available at your address, you have at least a year to switch. If you don't, you could find yourself without access to your landline phone or the internet, which could complicate things for you.
However, switching to an NBN™ plan doesn't mean having to change your internet service provider (ISP), unless you don't like their overall service. Some ISPs, such as Telstra, even have step-by-step guides to help customers upgrade their plan to an NBN™ plan, so you can refer to those if you need to.
Before you decide on a plan, though, make sure you check what internet connection type you have, since some plans are only available on certain connection types.
How long does it take to change Internet Plans?
In general, having a new internet service connected should take around ten days beginning from when you ordered the service. Each telco and each household will have different circumstances that could affect how long it takes for the connection to take place, though.
For instance, it can take more than ten days for premises that aren't ready to connect to the NBN™. Some connection types could add to the waiting time, too, especially if a technician has to go to the premises to install the necessary equipment.
It's also likely that you'll see a shorter wait time, in certain circumstances. For example, if you live in a newly developed area where technicians have already done in-home installation, then there's no need to have another technician come out for the same installation once you choose a plan and order the service.
If you're switching from one NBN™ service to another, though, that will take only one to three business days; depending on the telco, it can take as little as an hour to get your premises switched over.
Who are the major internet providers in Toowoomba?
Living in Toowomba and needing a connection to the internet has never been easier because the major internet providers are extensive and accessible. Australia's largest inland city is not far behind in fast and reliable internet service and availability.
At the moment, the major ISPs you can find in Toowomba are iiNet, Belong, Telstra, Superloop, Tangerine, Harbour ISP, Aussie Broadband, Optus, TPG, and more. These internet providers have diverse plans that fit the various lifestyles of Toowomba citizens. The factors would rely on the capacities of the users when it comes to budget and the need for internet use. For instance, all major internet providers have capped data limits and unlimited plans.
The price range of the plans varies from $29.99 a month up to $70 or more, as the major ISPs understand that they cater to many individuals with different requirements.
How can I save money on my internet bill?
Internet bills can be costly, and everyone wants to find the best method to save money. The Australian government and the Australian Competition and Consumer Commission are on a mission seeking the most affordable NBN plans for its citizens.
The truth is even when internet bills are expensive; the solution would be to search for entry-level NBN plans that fit your budget. True, unlimited data is terrific, but cheaper deals are more welcoming and convenient for you when the price is too much.
To save money on your bills, consider switching the internet plans. Other considerations would fall to your necessities in terms of speed tier and internet needs. All NBN internet plans provide information on speed, data, and price range, so assessing the realities of your requirements offers you a solution to save money on your internet bills.
How fast is the internet in Toowoomba?
Regarding the fastest internet speed in Australia, Toowomba does not fall behind the list. The citizens living in the area enjoy the best experiences when streaming high-definition videos, downloading, and playing games online.
The fastest speed provided for the residents is through the NBN 100 plans that promise to deliver faster connections, up to 100 more than the previous connectivity. The NBN plans accessible to the Toowomba locals are unlimited, cost-efficient, and reliable.
What's the highest internet speed available in Toowoomba?
Speed tier differs too in Toowomba. And when you aim for the fastest internet plans in your area, the top selections are from Belong's 100Mbps, Dodo's 100Mbps, UNiti's 250Mbps, Optus 100Mbps, and Aussie Broadband's 1000Mbps speed tier plans. These are all premium plans with prices ranging from $70 a month to $90.