Compare Internet Plans and Providers in Mackay
Answer a few simple questions and we'll search hundreds of plans from some of Australia's leading internet providers in Mackay, including the NBN. Start by entering your address below.
See Internet Plans in Mackay by provider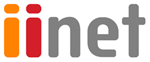 See internet plans offered in Mackay
Internet Plans by Suburb in Queensland
FAQs
Is NBN available in Mackay?
Yes, the NBN is widely available in Mackay and most residents have access to a fast and reliable connection. The two main types of internet available in Mackay are ADSL and NBN. Most homes and businesses will have access to both types of connections, but some may only have one or the other. This is because as the rollout of the NBN is slowly completed, the ADSL network is being progressively switched off.
What internet is available at my address?
If you're not sure which type of internet connection you have, you can check your address on the NBN website to find out. Once you know what type of connection is available at your address, you can then compare internet plans and providers to find the best deal for your needs.
Some of the factors that you need to consider when comparing internet plans include
Download speed
Upload speed
Data allowance
Price
Contract length
Modem costs
If you're not sure what type of internet connection you need, you can use our free tool to compare broadband plans and find the best deal for your needs. Simply enter your address and we'll show you all the plans and providers that are available at your address.
So, what's the best broadband plan in Mackay? Well, that depends on your needs and budget. For example, if you're a heavy internet user who downloads a lot of movies and games, you'll need a plan with high data allowances and fast speeds. On the other hand, if you're a light internet user who just uses the internet for basic tasks like checking email and browsing the web, you can get away with a lower data allowance and slower speeds.
What is a good internet speed in Mackay?
Generally, the internet speed in Mackay is good. However, the actual speeds that you'll get will depend on several factors, including your internet provider, plan, and connection type. For example, if you have an NBN connection, you can expect speeds of up to 100Mbps.
To get the best possible speeds, you should choose an internet plan with high speeds and unlimited data allowance. This will ensure that you always have enough bandwidth to do what you need to do online. You should also consider getting a fast NBN connection if you can.
How to increase internet speed?
To increase your internet speed, you need to find a plan with high speeds and unlimited data. You can also try upgrading your connection to the NBN if you have access to it. If you're not happy with your current internet speeds, there are a few things you can do to try and improve them. For example, you can:
Use a wired connection instead of a wireless connection
Connect your computer directly to the router
Use a different web browser
Try a different internet provider
If you're still not happy with your speeds after trying all of these things, you may need to upgrade your plan or get a new modem.