Compare Internet Plans and Providers in Cairns QLD 4870
Answer a few simple questions and we'll search hundreds of plans from some of Australia's leading internet providers in Cairns QLD 4870, including the NBN. Start by entering your postcode or suburb below.
Types of Internet connections in Cairns
Whether you need an upgrade or have just moved into Cairns and are in search of a reliable internet connection, Compare Broadband has got you covered! Our experts have reviewed and gathered information from the best internet providers in Cairns so you don't have to.
Enter your postcode in our tool above and you'll find the right NBN plan suitable for your needs.
Types of NBN connections in Cairns
NBN connection types available in Cairns include Fixed Wireless, Fibre to the Premises (FTTP), Hybrid Fibre-Coaxial (HFC), Fibre to the Basement (FTTB), and Fibre to the Curb (FTTP). You don't get to choose which type of connection as what is available depends on the location and internet infrastructure available.
Either way, if you're not happy with the current NBN service or it is simply not available in your area, we can help you find the right alternative that suits your requirements. By using our tool above, we'll help you compare the best internet plans available to you.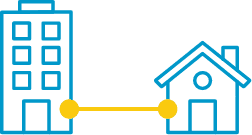 Fibre to the premises / home
When the NBN project initially commenced, the government at the time intended to roll out fibre optic cabling all the way up to your home or business property. This type of connection is call Fibre to the premises/home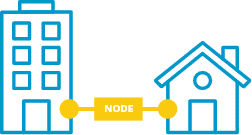 Fibre to the node
Mid-way through the NBN roll-out, a change in Government leadership saw some funding constraints which lead to a slightly different roll-out approach for the NBN. This approach involves an amalgamation of original copper systems and fibre optic systems. This is referred to as Fibre to the node (FTTN).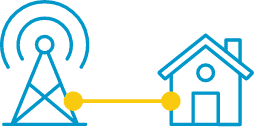 Fixed wireless connection
In some cases - particularly in remote locations - it would be impractical or too expensive to physically connect a property to the fibre-optic network. In such cases properties will be connected by a wireless network. This is referred to as a Fixed Wireless NBN connection.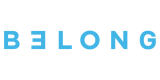 50 Mbps (Standard Plus Speed)








See Internet Plans in Cairns by provider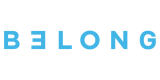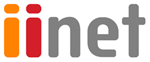 See internet plans offered in Cairns
NBN plans
Compare NBN broadband plans and providers with Compare Broadband. Find the right NBN plan for your needs.
Bundle plans
Compare Home phone broadband plans bundles. Find the right home phone and NBN broadband bundle that suits your needs.
No contract plans
Don't get locked into a contract! Search flexible no contact internet plans & find one that best suits you. Compare no contract broadband plans in Australia.
Unlimited plans
Unlimited broadband plans compared for you from our panel of leading internet service providers. Find the right unlimited broadband plan for your needs today!
Internet Plans by Suburb in Queensland
FAQs
How to choose the best NBN plan for you?
There are various NBN plans available in the market now from different providers. To choose the best NBN plan for you, you need to be able to define the speed and data that you need. You can base this on your internet activities, as well as the number of people simultaneously having the need to connect to your home network. Generally, the more intensive your internet activities are such as streaming or online gaming, the higher the speed and data that you need. In the same manner, if there are several users having the need to connect to your network at the same time, then you should go for an NBN plan in the higher speed tier, offering unlimited data.
What are the best value NBN plans?
The best value NBN plans are those that render to the typical evening speed they promised regardless of the speed tier that you go for. The most cost-effective NBN plans are also those that offer unlimited data because then, you won't have to closely monitor your data usage to ensure that you are not going over your limit. If you do, then there is a great chance for you to be charged with a hefty sum on top of your monthly fee. The best NBN plans are also easy on the budget because they come with bundles or deals that are otherwise more costly to acquire.
What are the cheapest NBN plans in Cairns?
Heavy Use:
Medium Use:
Tangerine (Speed: 50Mbps) - $54.90 per month, unlimited data, no-contract term
Kogan (Speed: 50Mbps) - $63.90 per month, unlimited data, no-contract term
Exetel (Speed: 48Mbps) - $50 per month, unlimited data, no-contract term
Light Use:
Tangerine (Speed: 25Mbps) - $44.90 per month, unlimited data, no-contract term
SpinTel (Speed: 25Mbps) - $49 per month, unlimited data, no-contract term
Kogan (Speed: 25Mbps) - $57.90 per month, unlimited data, no-contract term
Do I need a new modem to connect to the NBN?
The need for a new modem to connect to the NBN depends on a couple of factors. While you may not have the need for a new modem, you must at least ensure that your existing one is compatible with the NBN. Rest assured that if your modem is one of the newer models, then there is a great chance that it is NBN-compatible. This is particularly true if your modem is provided by your chosen internet service provider.
How do I move my Internet to a new house?
There are several simple steps to do when you're moving to a new house and wanting to bring your Internet connection with you.
Check if your present Internet Service Provider is serving in the area where your new residence in Cairns is located.
Inform them of your plan to move so that they can give you advice and see how they will be able to render proper assistance. Find out if there is any service bundle or deal of some sort for customers like you who are transferring residence.
Arrange with your installer a convenient date and time to install and switch on your Internet at your new house.
Prepare your devices for the transfer. Your modem and wireless router (if you have a separate one) can still be used in your new home if you're not going to switch providers but if you do, then you need to surrender both to the local service centre. See to it that the equipment is properly packed to avoid damage.
Once everything has been settled at your new house, run a speed test to see if you are getting the right speed according to the plan you've paid for.
How can I get an Internet Plan without a phone line?
If you're looking to change providers, consult your prospective ISP about how to get an internet plan without a phone line. But the truth is that you can still have internet even without a phone and that is made possible by choosing one of these options – Fixed Wireless, Mobile Wireless Internet (4G LTE) or else, the Satellite Internet.
You should be happy to know that the type of NBN connection in Cairns includes Fixed Wireless. Depending on where in Cairns you live, there are now suburbs with 5G coverage after the Australian rollout but if you still have your old 4G network, it will still work.
Do I need to change Internet Plans for NBN?
The answer could be both – yes and no because it depends on where you live and what types of technology are available in Cairns. Now, if you have ADSL or Cable in your area which has already received the NBN service, then there's a need to change since cable and ADSL internet connections are going to be phased out sooner or later. Using the NBN rollout map, you'll have an idea which suburbs in Cairns are being serviced by NBN.
On another note, you are not compelled to purchase an NBN Plan, only that eventually your old ADSL connection will be gone. If you don't feel like changing at the moment, your closest options would be to purchase mobile broadband or home wireless internet.
How long does it take to change Internet Plans?
Again, the answer will depend on your locality, the type of technology currently in use plus more other important factors. According to experts, it would take you around one to three business days at most if you change from one NBN service to another. Then again, there are also cases when transactions can be completed in less than one hour or in just half a day or one day.