Compare Internet plans and providers in Cairns
Answer a few simple questions and we'll search hundreds of plans from some of Australia's leading Internet providers in Cairns, including the NBN. Start by entering your address below.
See Internet Plans in Cairns by provider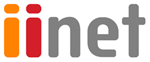 See internet plans offered in Cairns
Internet Plans by Suburb in Queensland
FAQs
How to choose the best NBN plan for you?
With numerous NBN plans available from different providers, selecting the right one is crucial. To make the best choice, assess your speed and data needs based on your Internet activities and the number of users. If you engage in data-intensive tasks like streaming or gaming, opt for higher speed and data plans. Likewise, if multiple users share your network simultaneously, consider a higher-speed NBN plan with unlimited data to ensure smooth connections. The key is to align your NBN plan with your specific requirements for an optimal experience.
Do I need a new modem to connect to the NBN?
The need for a new modem to connect to the NBN depends on a couple of factors. While you may not have the need for a new modem, you must at least ensure that your existing one is compatible with the NBN.
How do I move my Internet to a new house?
There are several simple steps to do when you're moving to a new house and wanting to bring your Internet connection with you.
Check if your present Internet Service Provider is serving in the area where your new residence in Cairns is located.
Inform them of your plan to move so that they can give you advice and see how they will be able to render proper assistance. Find out if there is any service bundle or deal of some sort for customers like you who are transferring residence.
Arrange with your installer a convenient date and time to install and switch on your Internet at your new house.
Prepare your devices for the transfer. Your modem and wireless router (if you have a separate one) can still be used in your new home if you're not going to switch providers but if you do, then you need to surrender both to the local service centre. See to it that the equipment is properly packed to avoid damage.
Once everything has been settled at your new house, run a speed test to see if you are getting the right speed according to the plan you've paid for.
How long does it take to change Internet plans?
Again, the answer will depend on your locality, the type of technology currently in use plus more other important factors. According to experts, it would take you around one to three business days at most if you change from one NBN service to another. Then again, there are also cases when transactions can be completed in less than one hour or in just half a day or one day.