24 month contract only
Free Wi-Fi modem
Unlimited data, landline, 1300, mobiles, international...
TPG has had one of the most attractive overall phone and internet bundles for the last year - $70 for unlimited data, unlimited landline calls and 100 mins of free international calls. As the rest of the market has caught up, TPG has been forced to respond – and they've done so in a big, big way. An update to the plan, available now, has boosted the monthly price to $80, but now includes calls to all Australian mobiles, and unlimited international calls to 11 destinations.
Call us on 1300 106 571 for information or to sign up for this plan

The Unlimited Bundle, as it's called, looks like a response to recent moves from Dodo, Eftel and other budget providers, as well as a response to recent changes with Optus' popular Fusion bundles. To recap –

- TPG offered unlimited data and basic line rental for $60, with a $5 add-on for free local calls, on contracts as low as 6 months. On a 24 month contract, you could get local, national, 1300 and 100 mins intl. included.

- Eftel responds with their Duo Ultimate plans, which includes unlimited mobile calls, at $80.

- TPG responds, starts offering the $10 call pack with 6 month contracts.

- Optus Fusion Bundle comes with free landline, mobile, 13/1300 numbers and 500GB data for $109, making it the most comprehensive pack from a carrier-grade ISP. Changes in November, going up to $115, excluding 13/1300 numbers, but removing peak and off-peak splits on data (effectively doubling the amount of data for many users).

- Dodo (part of the same group as Eftel) starts offering free landline and mobile calls at $70, excludes 13/1300 numbers

- TPG comes back at the market, now trumping all other offers by including EVERYthing, including unlimited calls to USA, Canada, China, India, Hong Kong, Malaysia, Taiwan, Singapore, UK, Germany and France.
Drawbacks

Not many. The ACCC (a government consumer watchdog) is imposing strict rules on service providers, to go into full effect March 2013 that will require greater transparency in how plans are structured, advertised and priced. This is a response to the ongoing issue of Bill Shock – in which customers, signing up for plans with a complicated web of conditions and 'exclusions' get massive bills after using their service and being unaware of which calls or activities are billed outside of their plan.

In response, many providers are drastically simplifying their plans to chip away at the things that can create confusion for customers. TPG's previous plan looked good, but the obvious drawback was that calls to mobiles were charged above the $70 price – at the fairly rich rate of 39 cents per minute. With most people relying on mobiles, having these excluded opened up the opportunity for nasty surprises.

Adding $10 and rolling in all standard mobile calls eliminates that main issue – adding unlimited calls to ten popular destinations is a bit of icing on the cake. But it looks canny in light of TPG's appeal to recent immigrants and international students.

There are still two drawbacks of note for this plan – the first being connection fees. In years gone by the trend was to absorb connection fees by boosting the monthly price slightly, or by committing customers to lengthy contracts. TPG went the other way, offering 6 month commitments with the connection fee unsubsidized. But even on their 24 month contracts, they still charge significant connection fees, only subsidizing the hardware.

So the second drawback is that this offer is only available with a 24 month commitment. The connection fees come to $110. Customers only wanting a 6 month commitment can still get the free local, national, 13/1300 and 100 mins international calls for $70 a month – and can get those same free calls on cheaper data plans as well.

This creates a slight disconnect between the likely market for this plan, and the needs for that market. Free calls, free mobile calls, unlimited data and unlimited international calls to Asian, European and North American destinations would attract students, visitors and a younger demographic in general – trying to strap that segment into a 24 month agreement is counter-intuitive. Hopefully, TPG will make an adjustment soon to make this plan available on 6 month contracts.

Alternatives

If you don't need calls at all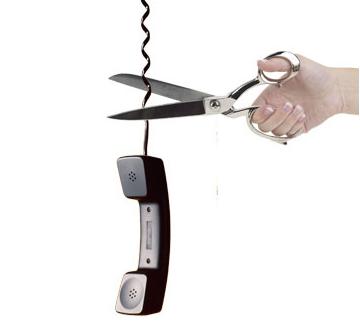 If you want lots of data but don't intend on using the landline to make calls at all, then TPG can still offer Unlimited data, with line rental included (but no free calls) for $60 a month. This is available on a 6 month contract as well.

Naked DSL is another option, but doesn't differ substantially (in user experience or in price) from getting a bundle and just not using (or plugging in) a telephone handset. Some companies do make Naked DSL more attractive though. MyNetFone (1300 421 046) have a 500GB plan for $60/month, or 200GB for $50 month. Setup is only $49, Wi-Fi modem is free, and the contract is only 12 months.

Dodo (1300 192 775) can do free national and mobile calls with unlimited data for $70, with 13/1300 numbers excluded. But they usually have other sweeteners, like a free Xbox or other special offers, on long contracts.

Conclusion

TPG's Unlimited $80 Bundle should usher in a frantic wave of competition, because it's hard to identify a more comprehensive plan for phone and internet. With TPG having the 2nd or 3rd largest ADSL2+ network in Australia (they're generally neck-and-neck with the iiNet group) this would also be the most widely available budget plan to come packed with so much value.

To enquire further or to sign up for this offer, please call us on 1300 106 571