Looking for the best internet and phone deals in Australia?
Compare home phone and Internet bundles
Compare Broadband compares plans from the above providers and can connect you with our participating providers. Not all plans available from these providers are compared by Compare Broadband and depending on your location or service availability not all plans may be available to all customers.
Compare home phone and internet bundles
These days, a phone and internet connection is a must for all Australian homes. Thankfully, getting a good one is easy with a little bit of research and know-how; both of which we can supply you with! If you're currently receiving your phone and internet from two different providers, then you're very likely spending too much money per month. Nearly all providers out there will give you a good discount if you choose to "bundle" your home phone and internet together, which can save you around $20 a month, depending on the plan. Some providers might give you an even better deal if you also bundle your mobile phone plan with your home phone and internet. In order to find the best phone and internet bundle for you, we've collected some of the best budle deals in Australia. Our table below is a compilation of the best deals in the country for internet packages of home phone and internet. With this information, and a good knowledge of what you're after, we can help you find the best deal for you.

When looking for a home phone and internet bundle, make sure you take into account a few things like cost per month, gigabyte allowance, contract length, total upfront cost, and hardware costs. Each of these things need to be looked at before you make your decision. Each is equally as important as the other and can either make or break the deal. The best thing to do is to personally call the provider you are looking at so you can get all the facts easily.
What customers say about us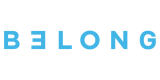 50 Mbps (Standard Plus Speed)






50 Mbps (Standard Plus Speed)