Fetch TV Plans, Deals & Providers
Start comparing Fetch TV Broadband Plans now!
Compare Broadband compares plans from the above providers and can connect you with our participating providers. Not all plans available from these providers are compared by Compare Broadband and depending on your location or service availability not all plans may be available to all customers.
FetchTV is a set top box for your TV. FetchTV allows you to record free to air TV programmes as well as access Internet TV channels provided by your Internet provider. Every month 30 movies are selected for free rental while an extensive catalogue of movies is also available for rent at any time. Catch-Up TV and Netflix apps are included so you can watch all of your favourite shows in one place. The FetchTV app for your mobile device allows you to stream recordings from your FetchTV box while on the go.

50 Mbps (Standard Plus Speed)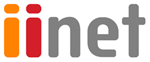 50 Mbps (Standard Plus Speed)

For the first 6 months, then $99 per month ongoing + 1 month free
Min total cost $665
View breakdown

Start comparing Pay TV now!
Answer a few simple questions and we'll search hundreds of plans from some of Australia's leading providers.
Start by entering your postcode or suburb below.