Pay TV Broadband Plans
Start comparing Pay TV Broadband Plans now!
Because of its convenience, TV streaming has become a global phenomenon - so it's lucky that our Pay TV Australia options have also become just as rich and varied. Thankfully, your choice of plans with which to stream them on is also just as diverse! Scroll down to view a terrific range of the best broadband plans that will serve your online pay TV streaming needs, and then find the best one that suits your budget, location and TV viewing habits!

Broadband + Home Phone + Pay TV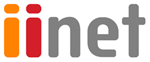 Broadband + Home Phone + Pay TV
50 Mbps (Standard Plus Speed)

50 Mbps (Standard Plus Speed)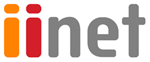 Broadband + Home Phone + Pay TV
Compare Cable TV Internet Packages
Everything you need to know about Cable TV Australia
Whether you like to unwind at home with a film, a sports match, or the occasional binge-viewing of an entire TV season: Pay TV makes it quick and easy! Streaming online content is a popular choice for many families due to the fact that the streaming platforms typically offer a wide selection of content that you can watch, pause or skip at your leisure. Additionally, many TV services also include very few advertisements compared to Free-to-Air (indeed, sometimes little to no ads, depending on the streaming platform!). So if you're looking to learn more about internet TV, or simply looking for the best internet provider with which to stream it - we're here to help!
What is Pay TV?
Pay TV is, as it sounds, is TV that you've paid for, as opposed to Free-to-Air, which has an equally unambiguous title. Pay TV is also known as premium television, but in modern times is probably more commonly referred to as subscription television, online television, or streamed television. Pay TV has always been a premium alternative to regular free television that offered customers a wider range of content.
Pay TV Alternatives
Besides Free to Air TV, there are still plenty of ways you can stream video content without having to pay a monthly subscription fee (though keep in mind you'll still need to pay for internet data and energy, obviously!).

First of all, some of the Australian free to air networks offer free video on (VOD) and catch-up services. Two statistically successful examples of this are SBS On Demand and ABC iView which now rank in some of the most popular ways to watch TV content in Australia; the commercial networks also offer 7 Plus, Now and Ten Play, for Channels 7, 9, and 10, respectively. These are all online streaming platform subsidiaries that the stations have filled with content that they have recently broadcast. In some cases,they will also offer brand new digital content that the network has commissioned and produced exclusively for the streaming platform.

You'll find both TV and films on these platforms, but if you want to specifically focus on free movie streaming, you should definitely check out Kanopy, which is an Australian service that has thousands of movies that you can stream for free (including documentaries and arthouse films) so long as you have either a valid university student ID or a valid library card. And of course, you can always stream free content on online video sharing platforms such as Youtube - but not "YouTube Premium", that's YouTube's premium subscription service!
What is the difference between watching TV and streaming?
TV streaming refers to any TV content that you watch online, as opposed to Free-to-Air TV. Content made exclusively (or at least originally) for a streaming service is sometimes referred to as "web television". There used to be more of a line in the sand when it came to the terminology, but as TV streaming has become more mainstream, you can honestly just call it all TV. It's just coming to you in different forms.
What does it mean to stream live TV?
Just as you can watch an event live on regular TV, so too can you do that online. In fact, these days, it's probably even more common online, especially with sports matches, such as Kayo's live sports events.
What are some streaming video services in Australia?
In Australia we have access to Fetch TV, Optus Sports, Foxtel, Kayo Sports Plus, hayu, Disney+, Apple TV+, Amazon Prime, Stan, and Netflix - just to name a few!
How much does Pay TV cost?
They all range pretty vastly in cost, but on average you could be looking at around $15 - $25 a month. Disney+, the new Disney streaming service (also referred to as Disney Plus), is going to be competitively priced at $8.99 a month, with a discount if you buy a yearly subscription for $89.99, so it'll be interesting to see if that forces the other streaming services to lower their prices. The Disney Plus release date for Australia is November 19, 2019.
How to get Pay TV in Australia
It's fairly uncomplicated these days. Simply go to the official website of the streaming service you fancy and click "Sign Up". Alternatively, many of these streaming platforms offer deals that combine the TV streaming with a good internet package to accommodate it, which can be great value. Netflix, Fetch TV and Foxtel all currently offer this kind of deal.
What is the best internet plan for Pay TV?
Even if you're not watching a lot of TV, you still don't want slow buffering or blurred visuals, which is why Unlimited plans (or any plans with more data and speed) are most commonly recommended for TV streaming.
What is best NBN plan for Pay TV?
The best NBN plan for you is ultimately going to depend on where you live and what manner of connection you have, but to get you started, you might want to look at iiPrimus' Unlimited Standard Plus NBN50 Entertainment plan, or iiNet's Unlimited Standard NBN100 entertainment plan. Again, any plan with more speed and data is going to make your TV streaming more enjoyable.
Let us help!
If you have any more questions, don't hesitate to get in touch with us - we're a free comparison service to all Aussie homes, and we're independently rated 5 stars by our customers, with a Trust Pilot score of 4.8 out of 5 based on over 1,800 reviews. So if you're after the best plan and provider to stream your videos, you can call us directly on 1300 106 571, or have a look at our broadband comparisons here - all you have to do is put your suburb or postcode into the white box and click "Compare". Our website will ask you some simple questions about your household's average internet usage so that we can whittle down the best options for you. Happy hunting!
Start comparing Pay TV plans now!
Answer a few simple questions and we'll search hundreds of plans from some of Australia's leading providers.
Start by entering your postcode or suburb below.