Compare Internet Plans & Providers in Port Hedland 6721
Answer a few simple questions and we'll search hundreds of plans from some of Australia's leading providers in Port Hedland SA 6721. Start by entering your postcode or suburb below.
Types of Internet connections in Port Hedland
If you're looking for a solid broadband plan for your home or office in Port Hedland, the first thing you'll need to do is find out what kind of internet connection type you're looking at. There are many different kinds of internet connections found around Port Hedland, including Cable, NBN, Home Wireless, ADSL2+, and Naked DS. The best internet connection type for you will depend on your specific address, as different internet connection types are required for different internet infrastructures, so you'll need a connection type that connects to the internet infrastructure closest to your home.
Once you've worked out what internet connection type is optimal for your location, you're on your way to finding an internet broadband plan that best suits your other specific needs, such as your budget, and your internet habits. If you only ever use the internet sparingly, you may want to compare some low data plans that could stand to save you some money, as there's no point in paying for data that you're not going to use. Alternatively, you might go through quite a lot of data in a month, especially if you have a large household, and/or if you do quite a bit of streaming, uploading, downloading, or video calls. Going through a lot of data in a month is pretty much the norm these days (especially during lockdown when so many of us are spending more time at home), so thankfully that means there are plenty of very affordable Unlimited Broadband Plans for you to compare. No matter what kind of internet plan you're after, we're here to help you find it! You can scroll down and have a squiz at some of the great deals we've laid out for your perusal below, or you can use our free broadband plan comparison website; simply enter your suburb or your postcode into the white search bar above and then click "Compare Now". Our website will then ask you a few questions in regards to what you're after, and then it will supply you with a shortlist of the broadband plans and internet service providers that best suit your location, your data needs, and your wallet. It's fast, it's easy, and best of all, it's free!
Types of NBN connections in Port Hedland
NBN service is available in various parts of Port Hedland. To find out if your residency is ready for an active NBN service connection, scroll down and enter your address into our rollout map below. Be sure to enter your full and accurate address in order to receive the most accurate results. If your Port Hedland home already has the NBN, you can compare the best Port Hedland NBN plans and providers here. The different kinds of NBN connection types found in Port Hedland include FTTB (Fibre to the Basement), FTTP (Fibre to the Premises), FTTN (Fibre to the Node), Fixed Wireless, HFC (Hybrid Fibre-Coaxial), and in the more remote regions, NBN Sky Muster Satellite service.
The NBN (which stands for National Broadband Network) is a Multi Technology Mix (or "MTM"), which effectively means there is no standard NBN connection type, but rather, several different kinds of NBN connection types that are all made up of different technologies. This is a result of budget cuts to the NBN's rollout that happened early in its rollout following a change in Federal Government. Some of these NBN connection types are known to work a little less reliably than others, but unfortunately, NBN customers have not been able to choose what NBN connection type they get, this choice has been made for them by the NBN Co based on their locations. However, given how many millions of Australians have been made to work from home during the pandemic, there has been a push for a more dependable NBN service, and the same Federal Government has recently announced that by 2023 approximately 2 million homes will be able to get access to NBN fibre-to-the-home connections by 2023 in a $3.5 billion dollar plan.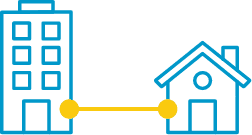 Fibre to the premises / home
When the NBN project initially commenced, the government at the time intended to roll out fibre optic cabling all the way up to your home or business property. This type of connection is call Fibre to the premises/home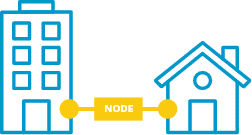 Fibre to the node
Mid-way through the NBN roll-out, a change in Government leadership saw some funding constraints which lead to a slightly different roll-out approach for the NBN. This approach involves an amalgamation of original copper systems and fibre optic systems. This is referred to as Fibre to the node (FTTN).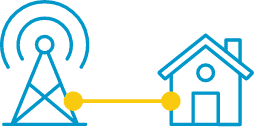 Fixed wireless connection
In some cases - particularly in remote locations - it would be impractical or too expensive to physically connect a property to the fibre-optic network. In such cases properties will be connected by a wireless network. This is referred to as a Fixed Wireless NBN connection.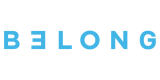 50 Mbps (Standard Plus Speed)








See Internet Plans in Port Hedland by provider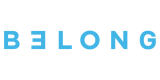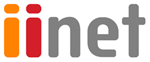 See internet plans offered in Port Hedland
NBN plans
Compare NBN broadband plans and providers with Compare Broadband. Find the right NBN plan for your needs.
Bundle plans
Compare Home phone broadband plans bundles. Find the right home phone and NBN broadband bundle that suits your needs.
No contract plans
Don't get locked into a contract! Search flexible no contact internet plans & find one that best suits you. Compare no contract broadband plans in Australia.
Unlimited plans
Unlimited broadband plans compared for you from our panel of leading internet service providers. Find the right unlimited broadband plan for your needs today!
Internet Plans by Suburb in South Australia