Compare Internet Plans and Providers in Darwin NT 0801
Answer a few simple questions and we'll search hundreds of plans from Darwin NT 0801 leading providers. Start by entering your postcode or suburb below.
Types of Internet connections in Darwin
Sunny Darwin has a wide array of internet connection options, including the NBN, ADSL, ADSL2+, and Home Wireless. There are also many different plans with different speeds and data available that may inform the performance speed of your internet service. To find the best broadband service for your specific needs and location, enter your address into the search bar above and get started!

Types of NBN connections in Darwin
While NBN promises faster internet speeds, not all areas have access to it. Before choosing an internet plan, make sure you understand the different connection types available in your area.
The different NBN connections in Darwin include Fibre to the Premises (FTTP), Fibre to the Curb (FTTC), Fibre to the Node (FTTN), Fixed Wireless, and FTTB (Fibre to the Building). Compare Broadband can help you further understand the difference between these connection types and show you where and when they are available. You can also compare pricing and contract lengths, which are all important factors when choosing the best and most affordable internet plan for your home.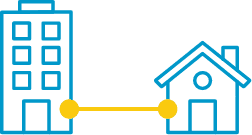 Fibre to the premises / home
When the NBN project initially commenced, the government at the time intended to roll out fibre optic cabling all the way up to your home or business property. This type of connection is call Fibre to the premises/home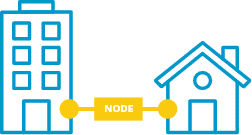 Fibre to the node
Mid-way through the NBN roll-out, a change in Government leadership saw some funding constraints which lead to a slightly different roll-out approach for the NBN. This approach involves an amalgamation of original copper systems and fibre optic systems. This is referred to as Fibre to the node (FTTN).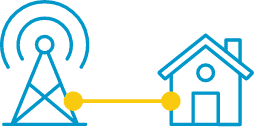 Fixed wireless connection
In some cases - particularly in remote locations - it would be impractical or too expensive to physically connect a property to the fibre-optic network. In such cases properties will be connected by a wireless network. This is referred to as a Fixed Wireless NBN connection.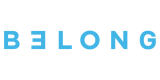 50 Mbps (Standard Plus Speed)








See Internet Plans in Darwin by provider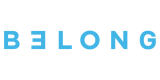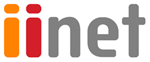 See internet plans offered in Darwin
NBN plans
Compare NBN broadband plans and providers with Compare Broadband. Find the right NBN plan for your needs.
Bundle plans
Compare Home phone broadband plans bundles. Find the right home phone and NBN broadband bundle that suits your needs.
No contract plans
Don't get locked into a contract! Search flexible no contact internet plans & find one that best suits you. Compare no contract broadband plans in Australia.
Unlimited plans
Unlimited broadband plans compared for you from our panel of leading internet service providers. Find the right unlimited broadband plan for your needs today!
Internet Plans by Suburb in Northern Territory
FAQs
How can you save money on your internet bill?
One of the first things you can do to save money on your internet bill is to make sure you have a plan that fits your needs. This means knowing what speed tier the plan should be. Fortunately, internet service providers and the NBN Co website will have a guide somewhere to give consumers a better picture of what speed tier will be best for certain online activities for certain households.
For example, a one-person household where the internet will be used for basic activities like checking email, a plan at the NBN 12 speed tier will be enough. On the other hand, a household with at least four people that regularly use the internet for online gaming and high-definition video streaming will need more than the basic internet connection, which means a plan at either the NBN 50 or NBN 100 speed tier. Once you've properly assessed your internet needs, you may find that you're at a speed tier that's either lower or higher than what you need.
If you find you need to change your plan, you may want to consider changing your ISP, too. You may not realise it, but it's possible to save on your internet bill simply by switching providers. There are several reasons for this, including your soon-to-be-previous provider charging hidden fees, or just having higher service rates than a different telco.
Another thing you can do to try and save on your internet bill is to cut out any add-ons you don't use often enough to justify the additional cost. For example, if you have access to a particular entertainment channel but watch just one show on it every week, you're not getting the most out of that add-on and you'll be better off not bundling it with your internet plan.
Finally, determine whether or not you need an unlimited plan or if you'll be fine with a data limit each month. While the former generally cost a little more than the latter, there are cases where having an unlimited broadband plan is the better, more cost-efficient option. Like choosing which speed tier to sign up for, whether you get a limited or unlimited plan will depend on your internet connection needs.
Which internet plan should I get?
The internet plan that you should get depends on your specific needs and preferences. How many people are using the internet at the same time in your household? The answer to this will most likely determine the speed tier of the plan that you should opt for. If for instance, there are only fewer than two people in your household, then an internet plan in the standard speed tier or lower will prove to be sufficient. On the other hand, if there are more than three internet users who need to be connected simultaneously, then opt for an internet plan that is on the higher speed tier.
Which internet plan is best for home use?
The internet plan that is best for home use on average is a fixed-line plan that falls under the standard speed tier. More often than not, this speed proves to be sufficient for most households. The stability and reliability of a fixed-line are also capable of providing users with the connection they need to perform any internet activities seamlessly. However, this is only on average. With more people living in a single household needing to connect to the internet at the same time, the speed of the plan that will be able to sustain this need should be higher. On the other hand, a household with only a single person needing to connect to the internet may opt for a plan with a lower speed tier to reduce costs.
Can I get 2 internet plans?
Sure! Technically, you can have as many internet plans as you wish but you have to keep in mind that this is not the most cost-effective option. Nevertheless, when you need to have a backup plan, then two or more internet plans will prove to be beneficial. For instance, if you have an NBN fixed-line connection, and a mobile broadband plan, then in case your fixed line plan fails to deliver, you will still have the means to connect online.
What are the best internet plans in Darwin for Homeowners?
The best plan for you and your household depends largely on your needs, so there's no quick and easy way to answer this question.
As mentioned, the NBN Co website and those of internet service providers will usually have a guide somewhere to help you determine how much data you need and what speed tier. From there, you can move on to seeing which ISPs service your area, what speed tier options they have, and which ones will answer your household's needs best.
Do I need a technician to install the NBN?
There are instances wherein the services of a technician will prove to be necessary for you to connect to the NBN. For instance, if a new copper line is needed to be installed in your premises for you to be able to connect to the NBN, then a technician will most likely make a visit. In the same manner, if the NBN connection technology in your area is Fibre to the Home (FTTH) or Fibre to the Premises (FTTP), then you will require an external box or a connection box that needs to be installed by a technician.
How do I check my NBN connection speed?
You have to connect to the internet using your NBN plan through any device such as your computer or smartphone for you to check the speed of your NBN connection. As soon as you are connected, access a speed test page. This is where you can simply click on a start button to begin the speed test. Let the speed test run through the site for about 30 seconds and after this, you will already be presented with speed test results. Make sure to compare the results you get from the site with the published speed of your internet service provider. This will validate whether you are getting what you are paying for.
Which internet is best in my area?
The internet plan that is best in your area typically depends on the speed and data allocation that you need. For instance, if you are a heavy internet user, then you need to go for an NBN plan in the fast or super fast speed tiers. However, depending on your location, the ultrafast speed tier plans may not be available. For this reason, it will be a good idea to check the NBN connection technology currently available in your vicinity. Rest assured that for most users, NBN plans in the standard speed tier will already prove to be beneficial in fulfilling their internet connection needs.