Compare Internet Plans and Providers in Darwin
Answer a few simple questions and we'll search hundreds of plans from some of Australia's leading providers. Start by entering your postcode or suburb below.
Types of Internet connections in Darwin
Sunny Darwin has a wide array of internet connection options, including the NBN, ADSL, ADSL2+, and Home Wireless. There are also many different plans with different speeds and data available that may inform the performance speed of your internet service. To find the best broadband service for your specific needs and location, enter your address into the search bar above and get started!

Types of NBN connections in Darwin
To find out if/when your home is NBN ready, use our rollout map below. The map will also tell you what kind of NBN connection your area has been designated. Be sure to enter your full, accurate address, as the difference between an NBN-ready zone and one that's still under construction may be as slight as one street; at least until the NBN rollout is fully completed.
You do not get to choose what kind of NBN connection your home is given; different NBN locations are allocated to different regions, and they type your home gets is luck of the draw (this is why the system is often colloquially and sometimes derisively referred to as the NBN Lottery). It's advised that NBN customers have an understanding that the speed of broadband/Wi-Fi service can depend on any number of factors, from infrastructure to a poorly placed fish-tank. If you are unhappy with your NBN connection, you can typically improve its performance by choosing a NBN plan that has more data and a higher speed tier. But if you are experiencing any difficulties with the speed or connectivity of your NBN, the first and best thing to do is to call your internet service provider for help. There are several different types of NBN connection available in Darwin, including;

. Fibre to the Curb (or FTTC), which is a type of NBN where the fibre cabling is connected through a Distribution Point Unity (DPU) that is usually located within a street curb close to your home.
. Fibre to the Building (or FTTB) which is typically found in larger communal buildings such as retirement homes and apartment complexes.
. Fibre to the Premises (or FTTP) which is where the fibre-optic cable is connected directly into your house or office. Sometimes also referred to as Fibre to the Home (of FTTH).
. Fibre to the Node (of FTTN) which is where the fibre-optic cabling runs through your old telephone exchange and into a node.
. Hybrid Fiber-Coaxial Cable (or HFC) which is a fusion technology that combines a coaxial cable and the fibre optical cable. This technology is typically plugged onto the old Pay TV infrastructure.
. Fixed Wireless, which is a very common NBN connection to find it rural locations that do not have ready access to any fixed line NBN connections. Fixed Wireless involves an outdoor antenna getting installed in or around your house so that it can transmit data that is sent by a designated NBN Fixed Wireless tower.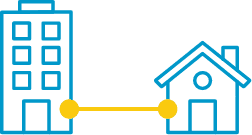 Fibre to the premises / home
When the NBN project initially commenced, the government at the time intended to roll out fibre optic cabling all the way up to your home or business property. This type of connection is call Fibre to the premises/home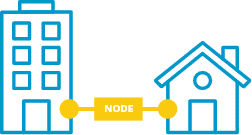 Fibre to the node
Mid-way through the NBN roll-out, a change in Government leadership saw some funding constraints which lead to a slightly different roll-out approach for the NBN. This approach involves an amalgamation of original copper systems and fibre optic systems. This is referred to as Fibre to the node (FTTN).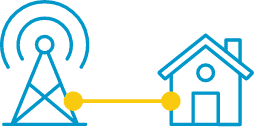 Fixed wireless connection
In some cases - particularly in remote locations - it would be impractical or too expensive to physically connect a property to the fibre-optic network. In such cases properties will be connected by a wireless network. This is referred to as a Fixed Wireless NBN connection.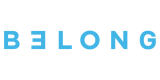 50 Mbps (Standard Plus Speed)





$15 off the first 6 months, then $65 on-going. Min total cost includes once-off $60 modem cost
Min total cost $50
View breakdown

$15 off the first 6 months, then $65 on-going. Min total cost includes once-off $60 modem cost
Min total cost $60
View breakdown


50 Mbps (Standard Plus Speed)
See Internet Plans in Darwin by provider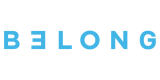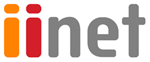 See internet plans offered in Darwin
NBN plans
Compare NBN broadband plans and providers with Compare Broadband. Find the right NBN plan for your needs.
Bundle plans
Compare Home phone broadband plans bundles. Find the right home phone and NBN broadband bundle that suits your needs.
No contract plans
Don't get locked into a contract! Search flexible no contact internet plans & find one that best suits you. Compare no contract broadband plans in Australia.
Unlimited plans
Unlimited broadband plans compared for you from our panel of leading internet service providers. Find the right unlimited broadband plan for your needs today!
Broadband Plans by Suburb in Northern Territory
FAQs
Are there any alternatives to the NBN in Darwin?
Yes, there is an alternative to an NBN connection in Darwin. What you can consider is getting a home wireless internet connection plan from one of the most reputable providers in Darwin. In this case, you can think about getting a plan from SpinTel or Optus because both ISPs offer a plan that already has 500GB included data. While SpinTel offers a no-contract option, Optus, on the other hand, offers different contract options. With Optus though, you can also choose a Data SIM Plan with only 50GB of data included.
Do I need a technician to install the NBN?
There are instances wherein the services of a technician will prove to be necessary for you to connect to the NBN. For instance, if a new copper line is needed to be installed in your premises for you to be able to connect to the NBN, then a technician will most likely make a visit. In the same manner, if the NBN connection technology in your area is Fibre to the Home (FTTH) or Fibre to the Premises (FTTP), then you will require an external box or a connection box that needs to be installed by a technician.
How do I check my NBN connection speed?
You have to connect to the internet using your NBN plan through any device such as your computer or smartphone for you to check the speed of your NBN connection. As soon as you are connected, access a speed test page. This is where you can simply click on a start button to begin the speed test. Let the speed test run through the site for about 30 seconds and after this, you will already be presented with speed test results. Make sure to compare the results you get from the site with the published speed of your internet service provider. This will validate whether you are getting what you are paying for.
Which internet is best in my area?
The internet plan that is best in your area typically depends on the speed and data allocation that you need. For instance, if you are a heavy internet user, then you need to go for an NBN plan in the fast or super fast speed tiers. However, depending on your location, the ultrafast speed tier plans may not be available. For this reason, it will be a good idea to check the NBN connection technology currently available in your vicinity. Rest assured that for most users, NBN plans in the standard speed tier will already prove to be beneficial in fulfilling their internet connection needs.