Compare Internet Plans and Providers in Hobart TAS 7000
Answer a few simple questions and we'll search hundreds of plans from some of Australia's leading internet providers in Hobart TAS 7000, including the NBN. Start by entering your postcode or suburb below.
Types of Internet connections in Hobart
Looking for home broadband in Hobart? There are a lot of choices! Hobart is home to all of the major internet service providers (or ISPs), who all offer a wide range of different broadband plans. On top of that, there are several different kinds of internet connections found in Hobart, including the NBN, ADSL2+, Home Wireless, and Cable. Here at Compare Broadband, we try to simplify the process of connecting to home broadband.
Types of NBN connections in Hobart
There are several different types of NBN connections found in Hobart, including Fixed Wireless, Fibre to the Premises (FTTP), Fibre to the Curb (FTTC), Fibre to the Basement (FTTB), and Hybrid Fixed Coaxial (HFC). To find out if your home has NBN service, enter your address into our NBN rollout map below.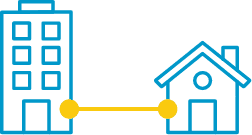 Fibre to the premises / home
When the NBN project initially commenced, the government at the time intended to roll out fibre optic cabling all the way up to your home or business property. This type of connection is call Fibre to the premises/home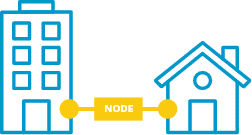 Fibre to the node
Mid-way through the NBN roll-out, a change in Government leadership saw some funding constraints which lead to a slightly different roll-out approach for the NBN. This approach involves an amalgamation of original copper systems and fibre optic systems. This is referred to as Fibre to the node (FTTN).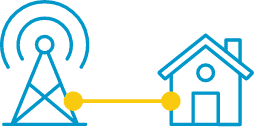 Fixed wireless connection
In some cases - particularly in remote locations - it would be impractical or too expensive to physically connect a property to the fibre-optic network. In such cases properties will be connected by a wireless network. This is referred to as a Fixed Wireless NBN connection.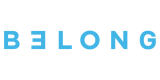 50 Mbps (Standard Plus Speed)








See Internet Plans in Hobart by provider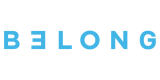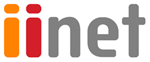 See internet plans offered in Hobart
NBN plans
Compare NBN broadband plans and providers with Compare Broadband. Find the right NBN plan for your needs.
Bundle plans
Compare Home phone broadband plans bundles. Find the right home phone and NBN broadband bundle that suits your needs.
No contract plans
Don't get locked into a contract! Search flexible no contact internet plans & find one that best suits you. Compare no contract broadband plans in Australia.
Unlimited plans
Unlimited broadband plans compared for you from our panel of leading internet service providers. Find the right unlimited broadband plan for your needs today!
Internet Plans by Suburb in Tasmania
FAQs
What is the best NBN provider in Hobart?
There are several major NBN providers you can find in Hobart, and these entire providers offer a broad range of various broadband plans. The internet connections accessible in Hobart are ADSL2+, NBN, Cable, and Home Wireless. As there are many to choose from, it is customary to become overwhelmed with which one to pick out. For you to slim down the selections, which ones are notable as the best NBN providers in Hobart?
The first step is specifying the household's usage or if it's for business. For instance, people who are less likely to use the internet have the option to pick the NBN low-speed tier. Some individuals require medium use of the internet, and the plans which fit their needs are provided by Tangerine Telecom, Exetel, and Kogan. Heavy internet users can connect with fast-speed internet through Hobart's best NBN providers like Dodo, Spintel, and Superloop.
The providers discussed earlier offer no data limits and even contract-free plans. The key is choosing according to the price structure and the most cost-efficient for you.
How to check the NBN speed?
To check the speed of your NBN connection, you need to connect to the internet using your NBN plan via any device such as your computer or smartphone. From there, access and speed test page where you simply need to click on a start button. Allow about half a minute for the speed test to run through the site. After this, you will already be presented with speed test results. Compare the results you get from the site to the published speed of your internet service provider. This will allow you to have a good insight if you are getting what you are paying for.
Are there any alternatives to the NBN?
Yes, there are various alternatives to an NBN connection and currently, one of the most popular ones is 5G. Some of the 5G plan internet service providers in Hobart include Telstra, Optus, Vodafone, and SpinTel. Among the four though, only Telstra and Optus offer both 5G phones and modems. Vodafone and SpinTel on the other hand, only offer 5G phones but 5G modems are unavailable. Rest assured that with potential speeds of 20Gbps, a 5G plan is considered to be a viable fixed-line internet replacement, particularly if you cannot access a reliable NBN connection in your area.
Can I get the internet without a modem?
Yes, you can get connected to the internet even without a modem. To do so, you have to make sure that your computer has a wireless networking adapter. While this is not a modem in itself, it will allow you to connect to wireless internet networks to get online. In parallel to this, your computer should also be near an operational wireless internet network. From the taskbar of your computer, click the wireless network connection icon and select the wireless internet network you intend to connect to. From there, simply click the connect button, allowing your computer to connect to the wireless internet network even without a modem.
Which internet plan should I get?
It's a natural response to seek the ideal internet plan you have to get as you're currently living in Hobart. As a citizen, it is your right and personal duty. You don't have to look too hard as the National Broadband Network knows the high demands and offers a wide array of diverse internet speed capacities, plans, and deals for you.
The most important of all is when you know precisely what you require before selecting the internet plan. You have to understand that the deals, speed, and monthly or yearly pricing are a definitive mark to whether the program is suitable for you at all.
Here are a few but most demanded internet plans for you to choose from:
Unlimited internet plans are perfect for Hobart citizens who enjoy binge-watching in their free time. The unlimited plan will grant a non-problematic online gaming experience if you are a confessed zealous gamer. It is stable, fast, and reliable for personal and business use.
Do you often travel because of work, or do you just love to do it? The no-contract plans will fit you like a glove. It delivers reliable and high-speed connectivity, promising you freedom wherever you go, even changing to another ISP.
On a tight budget? That won't be a problem as there are tons of cheap and pocket-friendly internet plans to get connected to.
How to check my internet plan?
Web pages or sites that dedicate their information for diverse internet plans to compare or analyze data are ideal. On these sites or pages, you'll get all the necessary details regarding the internet plan you've chosen. For instance, it's all provided on these websites to ensure the internet speed, data, monthly rate or changes, and even perks.
It's also recommended to check these web pages or websites if you have plans to make switches or to upgrade your current internet plan. The algorithm is complete down to the rollout map.
What is the best internet provider in Hobart?
It's time to get down to business, and the best internet providers in Hobart grant too many plans to select from. The most recommended ISPs are:
Belong as it offers monthly to unlimited data to its customers. It's a perfect choice too for individuals who are seeking no additional fees or lock-in contracts.
Tangerine boasts unlimited NBN bundles and 4G sim to its subscribers. Perks are accessible to customers with 14-day trials.
The second-biggest ISP, TPG, provides mobile, FTTB, and NBN to its customers. TPG offers fast, stable, and reliable internet speed at all times.
The National Broadband Network is the Australian government's effort to improve the internet structure within the country. Take note of any upgrades so you may choose alternative broadband services when necessary.
What should my internet speed be?
The Australian Government states that when it comes to internet speed in your area, the most ideal is from 25Mbps and higher. The NBN 25 internet plans are perfect for households with one to two people who'll need access.
For bigger households or businesses, it's recommended that the internet speed should be higher too. You can quickly check out and monitor these through speed test websites available for Hobart citizens.