Compare Internet Plans & Providers in Hobart
Answer a few simple questions and we'll search hundreds of plans from some of Australia's leading providers. Start by entering your postcode or suburb below.
Types of Internet connections in Hobart
Looking for home broadband in Hobart? There are a lot of choices! Hobart is home to all of the major internet service providers (or ISPs), who all offer a wide range of different broadband plans. On top of that, there are several different kinds of internet connections found in Hobart, including the NBN, ADSL2+, Home Wireless, and Cable. So it can be a little daunting to sift through all the choices available to you and find a home broadband connection that you're truly happy with. But here at Compare Broadband, we try to simplify the process of connecting to home broadband. The first think you'll need to find out is which type of internet connection your address is best suited for; most homes are not compatible with every type of internet connection (ie. no home can connect to both the NBN and ADSL, as the former is phasing out the latter). So let's get you started! Simply enter your suburb or postcode into the search bar above, and then click "Compare". Our broadband search engine will ask you a few quick questions regarding your budget and data desires, and then it will whittle down a list tailored to your specific location and needs. Easy!
Types of NBN connections in Hobart
There are several different type of NBN connections found in Hobart, including Fixed Wireless, Fibre to the Premises (FTTP), Fibre to the Curb (FTTC), Fibre to the Basement (FTTB), and Hybrid Fixed Coaxial (HFC). Some of these connection types are known to work more effectively than others, but unfortunately NBN customers don't get to choose what type they are given; this choice is made by the NBN's governing body, the NBN Co (an unpopular policy is known colloquially and derisively as the NBN Lottery). However, if your NBN connection is found wanting, you can typically counter it by getting yourself a NBN deal that has ample data and higher speed tier.

To find out if your home has NBN service, enter your address into our NBN rollout map below. Use your full and accurate address for best results. If your home is not yet NBN active, the map will tell you roughly when you can expect it. The map will also tell you what type of NBN connection has been designated to your area. If your home already has NBN service, you can compare the best NBN plans in Hobart here.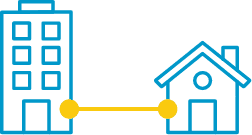 Fibre to the premises / home
When the NBN project initially commenced, the government at the time intended to roll out fibre optic cabling all the way up to your home or business property. This type of connection is call Fibre to the premises/home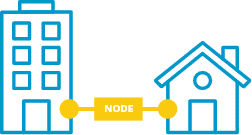 Fibre to the node
Mid-way through the NBN roll-out, a change in Government leadership saw some funding constraints which lead to a slightly different roll-out approach for the NBN. This approach involves an amalgamation of original copper systems and fibre optic systems. This is referred to as Fibre to the node (FTTN).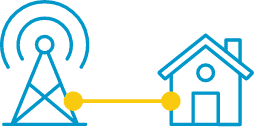 Fixed wireless connection
In some cases - particularly in remote locations - it would be impractical or too expensive to physically connect a property to the fibre-optic network. In such cases properties will be connected by a wireless network. This is referred to as a Fixed Wireless NBN connection.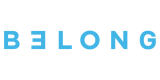 50 Mbps (Standard Plus Speed)






50 Mbps (Standard Plus Speed)
See Internet Plans in Hobart by provider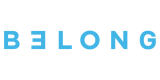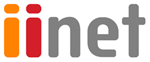 See internet plans offered in Hobart
NBN plans
Compare NBN broadband plans and providers with Compare Broadband. Find the right NBN plan for your needs.
Bundle plans
Compare Home phone broadband plans bundles. Find the right home phone and NBN broadband bundle that suits your needs.
No contract plans
Don't get locked into a contract! Search flexible no contact internet plans & find one that best suits you. Compare no contract broadband plans in Australia.
Unlimited plans
Unlimited broadband plans compared for you from our panel of leading internet service providers. Find the right unlimited broadband plan for your needs today!
Broadband Plans by Suburb in Tasmania