Compare Internet plans and providers in Hobart
Answer a few simple questions and we'll find the perfect plan for you from some of Australia's leading Internet providers in Hobart TAS, including the NBN. Start by entering your address below.
See Internet Plans in Hobart by provider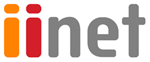 See internet plans offered in Hobart
Internet Plans by Suburb in Tasmania
FAQs
What is the best NBN provider in Hobart?
Hobart has several NBN providers offering different broadband plans to suit your speed needs and budgets. To narrow down your options, consider your usage – low-speed for minimal use and heavy users can go for Dodo or Belong for fast Internet. These providers offer plans with no data limits and no contracts, so choose the one that's cost-effective for you.
How to check the NBN speed?
To check your NBN speed, connect to the Internet with your NBN plan using a device like your computer or smartphone. Visit a speed test page, click start, wait for about 30 seconds, and review the results. Compare them to your Internet service provider's advertised speed to see if you're getting what you're paying for.
What should my internet speed be?
The Australian Government states that when it comes to Internet speed in your area, the most ideal is from 25Mbps and higher. The NBN 25 Internet plans are perfect for households with one to two people who'll need access. For bigger households or businesses, it's recommended that the Internet speed should be higher too. You can quickly check out and monitor these through speed test websites available for Hobart citizens.