Plans up to 1TB
12 Mbps down/1 Mbps up
NBN Fixed-Wireless to be rolled out to 500,000 homes
iPrimus continues its record of commitment to the NBN by releasing updated plans for Fixed Wireless customers, going all the way up to 1TB, The news follows the first connection of a customer to a Fixed Wireless connection in Warrenheip, Victoria.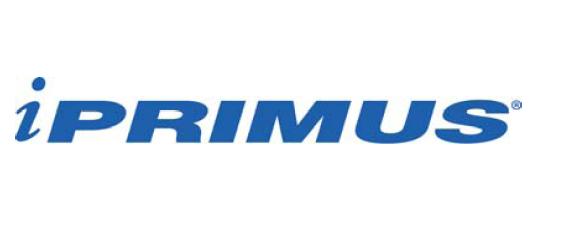 iPrimus was also the first company to connect a customer to the National Broadband Network in Tasmania, which will be the first state to be completely covered by the next generation network.
"This is just another piece of the puzzle fitting into place as we continue to be a market leader on the NBN. We are extremely pleased to offer the new broadband services and home phone bundles to customers in these rural and sparsely populated areas. It is a very exciting time for the families located in the scheduled rollout areas and our team is delighted to be at the forefront of delivering the new technology coupled with our award winning customer service" commented Geoff Horth, CEO of iPrimus parent company M2 Communications.

Fixed Wireless broadband is commonly mistaken for regular mobile broadband services, but differs significantly in how it is delivered. At its core, it involves a broadcast of a 4G/LTE mobile data signal from a central transmission tower. But instead of subscribers receiving signal to a modem with a small antenna, each subscriber uses a roof-mounted antenna to capture the signal, which connects to a cable carrying the signal to a regular modem/router.
This direct subscriber broadcast model allows for specified bandwidth to be apportioned to each individual customer, guaranteeing a certain speed and allowing for vastly greater amounts of data being transmitted – typical mobile broadband plans max out around 20GB, while the fixed wireless model has plans starting at 40GB, more in line with regular fixed-line broadband such as ADSL and Cable.
The NBN will aim to deliver fibre optic cable connections to 93% of Australian homes, with 3% served by satellite and 4% served by Fixed Wireless. This still accounts for nearly half a million homes who will be receiving this standard – exclusively in areas that have to date had no large-usage broadband options.
The antenna –to – modem model can still be used to boost the signal and reliability of regular mobile broadband from providers like Telstra, Optus and Vodafone, though these services are designed more for mobility than for heavy home use.
If you're in an NBN ready area for Fixed Wireless and want to discuss these plans with iPrimus, call their Melbourne contact centre on 1300 137 794.
If you're currently using mobile broadband in a metro or regional area and want to examine fixed-line options (for greater speeds, reliability and data allowances), call us on 1300 106 571 to determine the best plan for you.