MyNetFone Broadband Plans
For all MyNetFone sales enquiries call
1300 763 813

See how MyNetFone stacks up against other providers
MyNetFone is a wholly Australian owned and operated company offering competitive Naked broadband services across the country. Naked broadband is an ADSL2+ connection without a home phone service, which is ideal for customers who do not make calls on their landline. MyNetFone offers a range of Naked broadband plans from 1GB to 1000GB. Uploads are not counted toward the data limit, and all plans except for the 1GB plan are shaped to 256kbps. Customers who cannot access Naked broadband are offered the same plan on ADSL2+ or ADSL with their existing landline. Customer service is a high priority, and customers are offered unlimited free technical support to customers from its Sydney call centre. A 'good value guarantee' is another bonus, which means the company will automatically upgrade your plan if the price is reduced or the data quota increased.
Our Other Providers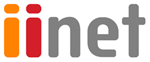 Start comparing Broadband plans now!
Answer a few simple questions and we'll search hundreds of plans from some of Australia's leading providers.
Start by entering your postcode or suburb below.