Bundling has been an increasingly new way to save on your bills and ways to bargain with a provider.
With bundling, you can get a home phone and internet together at a discounted price.
Some things to keep in mind are the lock-in contracts.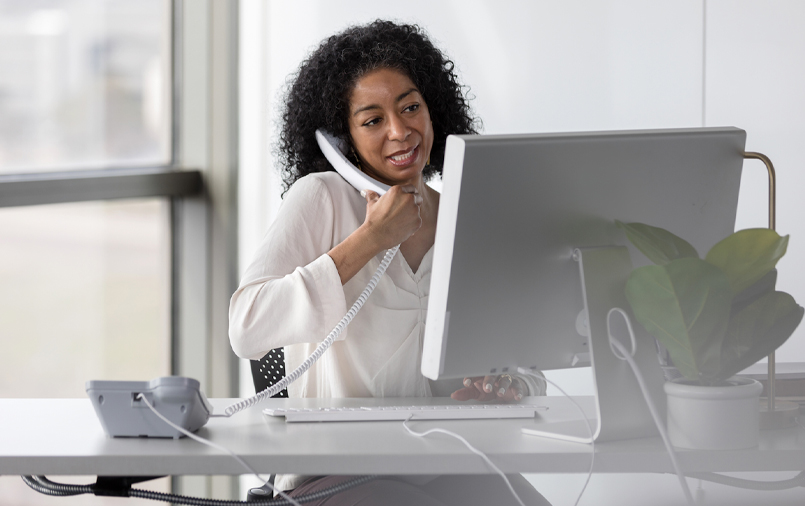 A home phone and internet bundle plan is definitely the best way to cut down the expenses for households who require a phone line and internet services. Instead of signing up for two separate services, you just need to get one. It also provides a better deal and added incentives that may not be available with standalone plans.
But before you sign up for bundled plans, consider your home phone needs first. If you plan to make local and international calls regularly, whether it is for your business or family communication, then having a bundled plan will give you a bang for your buck. Otherwise, it can be more of an expense if you don't really need a phone line.
Many of Australia's top internet service providers offer great deals for their bundle plans. If you're still undecided, we can help you find the right choice. Read through this guide.
Should You Bundle Your Internet with a Home Phone?
Overall, bundling is not a bad deal. You can get a home phone and internet together at a discounted price. However, its cost-saving benefit still depends on what these services mean to you and your family members. Below are some steps that would help you determine whether bundling services is right for you.
Figure out what services you use most
What services do you use most often? If you require fast internet for your online activities—remote working, streaming, gaming, etc.—and also need a landline for other reasons, a bundle that includes internet and a phone may sound perfect for you. Otherwise, bundling these services may not make sense.
Calculate the costs
When calculating costs, see how much internet and home phone services cost individually with different providers. Factor in details like speeds, data allowances, and the number and types of channels available. Figure out what the cost difference will be when you bundle them together.
Evaluate the perks
Besides the discounted prices, bundling your internet and phone services also offers deals like free installation and free devices. Another benefit is the fact that you only have to pay one bill for all these services, which can save you from multiple penalties and fees in case you miss paying them.
Getting the whole picture is key to determining whether it's worth bundling your internet and phone services. CompareBroadband can help you secure the best bundle by making sure you're not missing out on any special offers in your area. Check out the cheapest home phone and internet bundles available today:
Cheapest Home Phone and Internet Plans
For $29.99 per month, TPG offers 10GB of data with up to 12Mbps internet speed and a bundled home phone. You can waive the $99.95 fee when you sign a six-month contract.
ADSL2+ has an average speed of 8Mbps and a maximum potential download speed of 24Mbps. While it's much slower than an NBN connection, it still provides a fast yet cheap connection where you can do just about everything online. For $50 per month, Dodo can hook you up with an ADSL2+ connection with 101GB of data allowance and a bundled home phone line rental. Sign up for a 12-month contract and the setup and modem is free of charge.
Even the cheapest internet plan will cost you extra if you're paying for data that exceed your allowance. Assess your data usage and if you think data caps are limiting, check out this standard NBN 25 plan from Tangerine. For $54.90 per month, you get unlimited data with a home phone bundle.
Add $10 more to your monthly internet budget and you can upgrade to Tangerine XL Speed. Initially priced at $64.90 a month, it offers unlimited data with up to 50Mbps speed and a home phone bundle. However, you should note that this month-to-month plan will cost $79.90 after the first six months.
This telco also offers an attractive bundle where at $65 monthly, you get 250GB of data with up to 25Mbps speed. It bundles a home phone plan and when you sign up for a 12-month contract, you can waive the $99 modem fee.
Other telcos also offer a wide range of bundles that include internet, telephone, and entertainment services. Some others also offer Build-Your-Own Bundles (BYOBs) to further reduce your monthly expenses. But, as said above, before jumping into bundling your services together, make sure to run the numbers for what it would cost to purchase them separately versus the cost to bundle them.
Some other things to keep in mind are the lock-in contracts. This is particularly necessary if you think your household requirements will change from time to time.
Do you have questions? Call Compare Broadband at 1300 106 571 for immediate assistance. We can recommend the most reliable internet providers or the cheapest NBN plans available in your area.