MATE Broadband Plans
MATE is an all-around Aussie provider - 100% owned and operated in Australia, They're dedicated to making sure you get the best customer service: their support team is located right here, and they're contactable a number of ways. Additionally, there are no lock-in contracts or setup fees on any of their plans.
For all MATE sales enquiries call
1300 763 813

See how MATE stacks up against other providers
MATE Communicate is a very Australian broadband provider – their point of pride is that they're 100% Australian owned and operated. They offer a range of NBN and ADSL plans, as well as a VOIP service.
MATE Communicate Broadband Plans
MATE's plans are all contract-free, with no set-up costs! That makes them a great choice for people such as renters or commitment-phobes who want to try out a broadband plan without being locked in. MATE offers all four speed tiers on the NBN with unlimited data, as well as unlimited data on ADSL, and the choice of adding a phone service to either type of plan. Their plans don't include modems, which is great if you already own one, but something you'll need to consider first if you don't already have a modem.
Other MATE Communicate Benefits
100% Australian Owned
MATE is owned and operated in Australia, and their customer service centre is based here as well, making it easy to get local support when you need it.
No Plan Change Fees
Change your plan whenever you like, with no charge, if you find that you need a higher speed or want to save money with a lower speed.
Multiple Customer Service Channels
MATE is dedicated to their customer service, so you can contact them by phone, email, live chat, Facebook and more.
Our Other Providers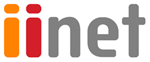 Start comparing Broadband plans now!
Answer a few simple questions and we'll search hundreds of plans from some of Australia's leading providers.
Start by entering your postcode or suburb below.