See how Vodafone stacks up against other providers
See how Vodafone stacks up against other providers
Vodafone to enter fixed-line market with NBN plans
Vodafone will offer fixed line fibre connections under the NBN
Vodafone warns about making sure the market is competitive
Mobile broadband may improve once NBN takes the strain off it
The NBN has given Vodafone (1300 106 571) the chance to move into the fixed-line broadband market, the company announced today at a parliamentary committee.

Vodafone, long known for their great value mobile plans and mobile broadband services, praised the NBN for the way it has opened up room for competition amongst Internet Service Providers (ISPs) in Australia.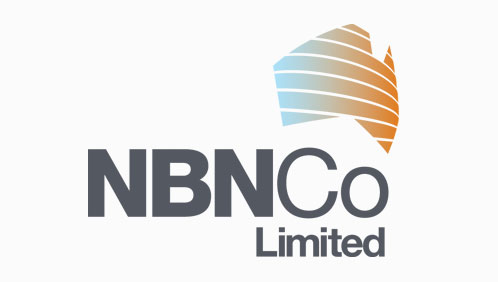 Matthew Lobb, Vodafone's general manager of public policy, said: "Globally, Vodafone is quite an active fixed line player... but Australia has not been an attractive fixed line market because of Telstra's 70% market share and vertical integration. Recent reforms and the NBN have changed our thinking."

Click here for the best ADSL2+ plans.

With the stranglehold Telstra has over the market and over wholesale prices gone, other ISPs will feel free to compete to get the best prices and plans to customers. In addition to that, the NBN will mean access to rural and remote areas of Australia where previously only Telstra or mobile broadband had been available. This means that even Telstra, if they want to still be an option amongst other, cheaper ISPs, will have to lower their prices in order to stay afloat, and the Australian consumer should see a lot more choice and diversity in their broadband options. It will be a hefty budget downgrade, as well!

Matthew Lobb stressed the need for Australians to be aware of the new choice that would be available. He said: "There needs to be a pro competition plan. Saying nothing will change is a missed opportunity. NBNCo should promote new entrants."

Lobb warned against Telstra keeping their hold on rural Australia just by virtue of brand dominance: "They are going to be a formidable competitor, and what we want to make sure is that competition is undertaken fairly. One of the messages is: make informed choices, don't just consider your current supplier. It's not just more of the same – migrate across to fibre but think about new entrants."

NBN plans are not yet widely available. Call us on 1300 106 571 to see if you can get some of TPG's great plans in your area – they have 400 DSLAMs around Australia and counting.

Hopefully, the NBN will address many misconceptions around broadband speed and reliability that we hear every day at Compare Broadband.

Many customers think that the only explanation for Telstra's inflated prices is that they somehow provide better service on a fixed line than other ISPs. Generally, though, the main determining factor for the speed and reliability of an ADSL2+ connection at any house is about the distance from your telephone exchange and the quality of your copper line. No matter which provider you go with, these two factors aren't going to change - generally, we recommend that you make your decision about which provider to sign up with based on price and customer service.
This confusion isn't helped by the different technology behind mobile broadband. A customer might decide that Company X were terrible, with lots of drop outs and incredibly slow loading times, when they were using them as mobile broadband (that USB stick that you plug into your computer). However, mobile broadband uses totally different technology to the ADSL2+ or fibre optic connections that will be provided via the NBN or that can be provided now.

Mobile wireless broadband doesn't rely on the stability of a fixed line connection. Instead, it uses mobile phone towers to find a signal and then broadcasts that to your computer. As a result, just like when you're using a mobile phone, sometimes the internet will work really well – and at other times, it will work really, really badly. It sounds confusing – and don't even get us started on wireless vs. WiFi! – but the basic thing to understand is that your speed and the strength of your connection with an ADSL2+ fixed line connection will usually be pretty constant, no matter which provider you go with.

Lobb supported this idea further, pointing out how flawed the argument that the NBN isn't important "because consumers love mobile tech, they don't like wires". Ironically, he argued that mobile broadband speeds would pick up once more options were available in areas where mobile broadband is dominant, because "if you can take traffic out of the mobile network you increase the speed", insisting that "getting fixed line right is absolutely crucial for mobile networks."

Ultimately, according to Lobb and Vodafone, the NBN is going to be great for both fixed line and mobile broadband connections. He asked customers to "watch this space" for the Vodafone bundle, hinting that a fixed line connection would be all that was needed to complete a Vodafone-happy household.
NBN-based connections are not yet widely available. For those who want to take advantage of great value plans with short or no contracts, we recommend:
TPG's Unlimited $60 ADSL2+ Bundle (6 month contract) – Call 1300 106 571;
Club Telco has an unlimited phone and internet connection for $70/$90 (depending on location) with no contract- Call 1300 138 155;
Internode has a 200GB Easy Bundle for $80 with no contract, call on 1300 106 571.
Vodafone 4G Delayed to June – But Do I Need 4G?
Faster than even Telstra and Optus
Could still be this month, but unlikely
What good is 4G with only 1GB of data?
If you're trying to buy a mobile phone or mobile broadband service right now, your options are limitless. And confusing. But most people have managed to grasp the narrative that Telstra's network is miles ahead of Optus, while Optus is miles ahead of Vodafone. Even people who aren't aware that Vodafone had a well-publicized network breakdown about 2 years ago that they're barely recovered from, have at least heard from clued in friends and relatives that they should stay away at all costs. That popular story is due for a change, but not quite as soon as most of us thought- Vodafone have started moving their projected rollout date for 4G services from 'April' to 'soon', with most believing this translates to 'June'.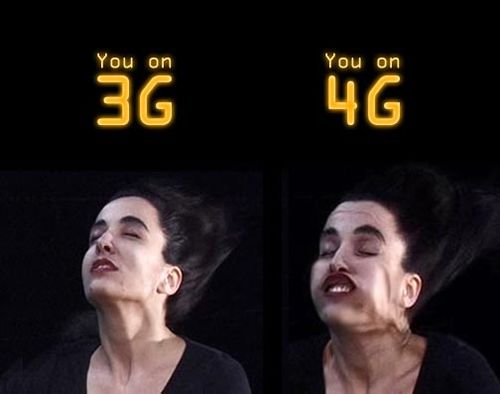 Who is Better, and Why?

What makes Telstra 'better' than the other two is pretty simple. They have more mobile towers, packed in denser configurations in more places around the country. This means that their network blankets a wider area with few gaps. More than that – more and more of their towers communicate back to the core network via a fibre-optic link at the base of the tower, while Optus and Vodafone still rely heavily on what we call Microwave Relay – where the wireless signal from your phone to the tower is communicated back to the network by yet another wireless signal. As in all things with communications, the more air time, the worse off you are. Can-and-string still beats radio.

Telstra has also upgraded a larger swathe of their network to the next generation of high speed wireless data technology, known as 4th Generation (or 4G). This term is roughly equivalent to another term that confuses the issue, Long Term Evolution (LTE). LTE can refer to a range of different wireless solutions that includes (but is not limited to) 4G. Right now, here in Oz, 4G is LTE.

Official figures for the extent of Telstra and Optus' 4G rollouts are not easy to get, but estimates have it that Telstra has about 4000 4G base stations, with Optus sporting around 1500. That number will swell as competition heats up, and eventually, 4G should completely replace 3G (or 3G might be a backup).

Vodafone meanwhile has been busy upgrading its network to a standard that Telstra had going 3 years ago, let alone jumping on the 4G bandwagon. That upgrade has brought their network up to a decent level; coverage is still not great outside of major cities, but at least within cities the quality of calls and data has improved. Their inevitable 4G rollout has been fraught with controversy, delays and speculation. But they're definitely planning on a big splash, with newer tech than either Telstra or Optus (wider bandwidth to generate more speed) and a wider initial rollout than either at first launch. But several Vodafone spokespeople on forums such as Whirlpool, have indicated that this launch will be more like June than this month, as was previously suspected. At any rate, Vodafone is pushing sales of 4G capable hardware, like the iPhone 5 and the upcoming Samsung Galaxy S4.

Is It Worth It?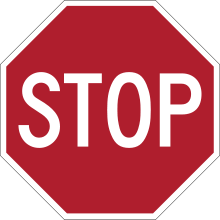 3G speeds on the Telsstra network can get above 20 Mbps, which is super fast. Optus rarely gets above 7 Mbps. Same with Vodafone. 4G on all networks can easily exceed 50 Mbps. Those are all speeds that leave even most wired broadband connections in the dust, and even compete with the National Broadband Network.

But it really doesn't matter how fast your wireless network is if you aren't allowed to use it. Before Vodafone hit the wall in late 2010, they were busily bulking up their data plans and lowering prices across the board. They offered the iPhone 3G at a lower price than any other telco, and whammo – those generous data plans were suddenly actually getting used. The result was a severely crippled network.

Since then, data demands have increased as data allowances have stayed relatively stagnant, and have even begun recently dropping. This goes for both mobile broadband and mobile phone services. All three carriers are being very cautious to not overload their networks and repeat Vodafone's folly. So the question is – why introduce faster speeds, and then tell people they can't use it? Even worse – introduce faster speeds, keep the same old conditions in place, and see more people than ever get huge bills for overusage?

The problem with mobile data is poor connectivity, not speed per se. Speed helps – it means that applications which just need to hop on and hop off the link will work faster and better. That could mean downloading a map or song, or loading a webpage. But turn-by-turn maps (using aGPS), Skype, Streaming video and other popular web applications won't improve dramatically from more speed, if connection issues aren't also addressed. And since all of those things eat data, they won't be terribly practical to use on plans with next-to-nothing in the way of Gigabytes.

MVNOs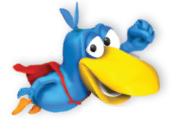 A Mobile Virtual Network Operator (MVNO) is anyone who sells mobile broadband or mobile phone service who isn't Optus, Telstra or Vodafone – in other words, not a wholesale network owner. So that's Amaysim, Kogan, Red Bull, Woolworths, TPG, iiNet, Vaya, LiveConnected – even Virgin belongs to Optus and uses their hardware.

MVNOs have been the smart choice for a while – so long as you don't need a new phone and just want a SIM card. Amaysim created a new class of value by offering an Unlimited call, text and 4GB of data for $39. They use the Optus network, as do most MVNOs. Red Bull uses Vodafone, and recent entrants Kogan and Aldi use Telstra Wholesale (througha complex two-tier system that is showing signs of distress).

The Big Three are starting to shed their 3G network off to these firms, and reserving 4G for their own customers. 4G access has been granted to some MVNOs, but only from Optus, and the plans are not yet competitive. Even so, the 3G plans will suit most customers. Speeds are adequate for the types of applications you should be doing wirelessly- such as quick browsing, email, maps and a little bit of multimedia. The faster 4G speeds won't offer anything more than that, because anything more would quickly exhaust your data. Most of that speed advantage is wasted.

The Future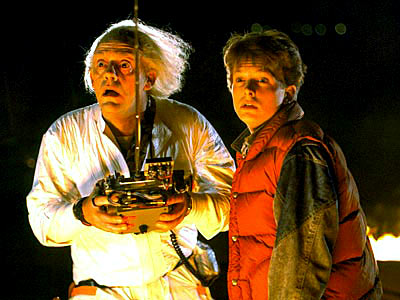 100 Mbps! Wasted on a single hi-def YouTube trailer for Back to The Future Part IV!

Analogue TV used to run on a radio band that was specifically reserved for high speed transmission that was powerful enough to cover large distances and still penetrate walls and buildings well. Witht he shift to Digital TV, this radio band is now open for other applications – such as better high speed mobile broadband and phone service.

The band in question is between 680 and 800 MHz, and known as the 700 MHz band. The government gets to decide who gets what, and will do so with an auction. It's one of the ways a government can generate cash, apart from taxes- selling off assets owned by the state. This slice of radio wave is considered a Holy Grail for communications. Unfortunately, this auction has been delayed time and again, and are currently scheduled for April 23. But even then, towers won't start going up until 2015, and services might not get switched on until 2017.

So in the meantime, stronger (rather than faster) mobile comms will be off in the distance, failing to improve the bigger issues – coverage and data allowance.

Conclusion

The problem with your current mobile phone or mobile broadband service isn't really speed – so more speed won't fix it. Stick with a well priced 3G plan, and wait-and-see on 4G unless you desperately need the speed for a specific application. Vodafone knows this, which is why they're probably not too concerned about more delays.
Vodafone's future – the NBN, LTE and more
Vodafone now trialing NBN services
Will attend spectrum auction, but might just be window browsing
4G network slated for early to mid 2013
Vodafone CEO Bill Morrow held his first TV interview over the weekend, in which he addressed the firms rapidly declining fortunes (including a $260mn loss in the first 6 months of 2012) and the status of the firm going forward.
Click here to check out the Vodafone Online Store - great deals on Samsung Galaxy S3! Or call us on 1300 106 571
Unsurprisingly, Morrow pinned the well publicized 'Vodafail" fiasco, in which the network's data service fell over in 2010, on the rise of smartphones. With the iPhone, the demand for mobile full browsing, video streaming and content downloads finally had an outlet. Until then, data on phones was a patchwork affair, with clumsy interfaces that made it mostly a gimmick.

Vodafone's lack of response at the time may have contributed to the exodus of 700,000 customers to date, a rate which has begun to slow as Vodafone has invested a billion dollars in improving its 3G systems to the 850MHz standard used by Telstra Next G. Morrow has pledged that internal communications have improved, as has Vodafone's ability to acknowledge their network woes. Vodafone currently offers a 30 Day network guarantee to new customers, as a means of demonstrating their faith in their increased capabilities.

Where to now?

Vodafone has not yet pledged to bid on the next big auction for mobile spectrum. The Digital Dividend Spectrum, scheduled for early 2013, will allow firms to bid on allotments of radio space in the 700 MHz band, previously used for analog commercial television broadcast. The band is considered the prime allocation for digital data services, as it finds the best flashpoint between speed (how much data can flow per second), range and penetration.

Morrow has said that VHA (the firm comprising Vodafone Australia and Three) will certainly 'have a seat at the table', but that they will not be bringing their pocketbooks. Morrow is personally excited for their 1800MHz 4G rollout, scheduled to begin in April 2013.

Moreover, Morrow has been a supporter for a National Broadband Network – both the current Labor Government planned rollout, and the coalition's Fibre-to-the-Node alternative. Vodafone has been trialing customers in early rollout sites, marking a significant shift from a mobile-only provider to a full blooded telecoms, a status in enjoys in the UK and many other markets.

What Wireless Means To Most of Us

All this points to Vodafone believing that while wireless might be the future, there's only so far that our current perception of 'wireless' can take us. With more than 50% of connected Australians now on mobile broadband solutions, the appetite for mobile communications can't be denied. But the science and economics just aren't there.

The amount of data permitted on mobile broadband plans tops out at 20GB, while the average Australian data usage has gone a bit over that. And that completely excludes customers who use hundreds of gigabytes of data. Even though some of these users can be summarily dismissed as porn fiends and copyright infringers (a common accusation from the anti-NBN crowd), there are plenty of individual users who use this much data legitimately. Most of it might be for entertainment (streaming video, online gaming, etc), but those are still businesses, generating income for some and taking part in the economy. This can't be ignored.

Vodafone might be best placed to understand the extent to which the thirst for data can break a network. The iPhone took a marginal exercise (mobile data use) and made it mainstream, simply by tweaking the interface. If every Australian had easy access to high speed fixed-line broadband, with tons of data available and an easy-to-understand market, then the convenient-yet-erratic mobile broadband market might collapse.

Mobile Broadband has two things going for it – portability, and an ease of understanding. You buy a stick and it goes into your PC. Voila, internet. Fixed-line broadband requires installation, modems, long contracts, line rentals for services you seemingly don't use, and other arbitrary conditions that do a lot to confuse the issue. In an NBN world, where every home has a network termination device built to the house, and a Wi-Fi router already connected at that point, then there will be little competition. You could call a service provider and have your service switched on within a day or two, like it was gas or electricity. You wouldn't be 'wireless', but it would be 'wireless' in the way many customers want but don't know how to ask for – wireless to the modem, with the modem connected directly to a high speed, high capacity feed.

Vodafone seems to understand this, and realizes that truly mobile broadband – where the modem (or just the SIM card, depending on the device being used) connects over a 3G or 4G network, will return to being a niche product, or a network reserved for tablets and mobiles. This would be good news all-round – it would reduce network traffic and more people would be on the type of connection they want, but don't know how to ask for.

In this scenario, buying up expensive spectrum to provide ever faster mobile data would be a bit of a waste, as the 1800 MHZ spectrum (already in use) can provide huge speeds – if used correctly. It would make more sense for Vodafone to invest in their fixed-line future on the NBN.

Conclusion

Vodafone's plans are murky, but point to a future where mobile broadband becomes an add-on to easily connected fixed line home services – a scenario we should be enjoying now, given the respective capabilities of those technologies.
TIO reports dramatic fall in broadband complaints: Telstra, Vodafone big winners
Telstra, Dodo, Vodafone have improved
Internode and iiNet remain solid
Optus sees smallest decrease amongst major providers
The Telecommunications Industry Ombudsman (TIO) has been around for 20 years, serving as an independent adjudicator for those situations when you and your telco can't come to an agreement.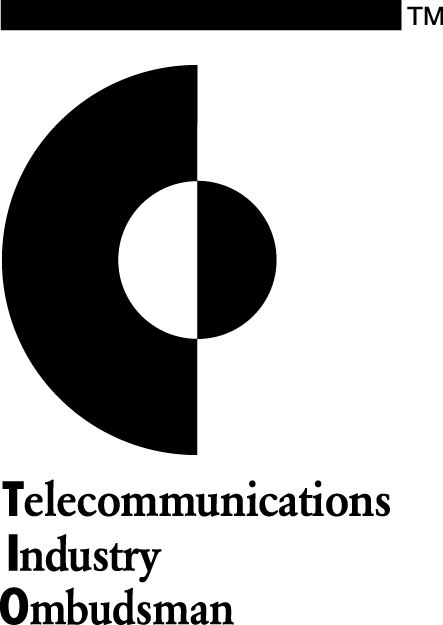 In the last 5 years or so the agency has risen in prominence, as confusion around phone and internet provision has increased. Once word got out that the seemingly intractable impasses that many customers had with their telco could be mediated by a body with the power to make binding decisions, TIO complaints exploded. The increase in complaints, and the costs associated in handling these complaints, has forced every company involved in telecommunications to lift its game and concentrate on fixing issues in-house.
CompareBroadband has taken a snapshot of 17 major providers, showing a 51% fall in claims overall. Telstra, frequently the target of the most ire, experienced a 62% drop. VHA (comprising Vodafone Australia and 3) suffered from network instability and an exodus of customers throughout 2011. Their complaints numbers are down an impressive 70%.
The providers picked by CompareBroadband for analysis include the major providers of extensive DSLAM and/or HFC Cable networks for fixed-line broadband (Telstra, TPG, iiNet, Internode, Optus, iPrimus and Eftel). For mobile broadband we have included the three major network operators (Telstra, Optus and Vodafone) and also significant Mobile Virtual Network Operators like Virgin. The rest of the list is made up of majority resellers who have a subscriber base arounf the 100,000 mark, such as Exetel, MyNetFone, Spintel, TransACT, Dodo and Southern Cross Telco.
Click here to see CompareBroadband's sample drawn from TIO's website
Big Winners
Telstra – The nation's top telco and owner of the Copper Access Network (CAN) which most other providers rely upon, is normally subject to the closest scrutiny and draws the most vehement complaints. But CEO David Thodey's commitment to customer satisfaction has paid dividends.
Billing and Payments – down from 4,370 in Jan-Mar 2011 to 1,357 in Jan-Mar 2012 (69% drop)
Customer Service – down from 6,141 in Jan-Mar 2011 to 2,450 in Jan-Mar 2012 (60% drop)
TPG – The largest competitor in terms of backhaul capacity and overall presence for ADSL2+ connections, TPG cuts every corner it can and focuses energy in providing bare-bones, high volume connections. TPG draws criticism for its overseas call centre and tendency to ignore tricky connections and line faults; their decision to actively engage with customers on forums like Whirlpool has led to an encouraging drop in customer complaints. Overall, the ISP saw significant drops in every category of escalated TIO complaints.
Complaint Handling - down from 758 in Jan-Mar 2011 to 158 in Jan-Mar 2012 (79% drop)
Customer Service – Down from 956 in Jan-Mar 2011 to 308 in Jan-Mar 2012 (68% drop)
Vodafone and 3(VHA) – The $1bn rollout of an 850Mhz network has been swift and effective, drastically reducing the amount of fault complaints. But also of note is Vodafone's social media presence on blogs, Facebook and Twitter. An army of Vodafone agents have taken to these networks to publicize every little movement of the rollout, and keep loyal customers happy with quick responses to enquiries.
Note – VHA stats refer to 3, with Vodafone tallied separately to reflect that the two networks were separate this time last year.
Vodafone Faults - Down from 1,123 in Jan-Mar 2011 to 249 in Jan-Mar 2012 (78% drop)
Internode and iiNet – Internode, the ISP of choice for IT professionals and hobbyists has once again outshone the competition, recording just 140 complaints compared with an estimated 200,000 – 300,000 customers. Similarly iiNet, which acquired Internode in Dec 2011, recorded just 619 complaints across an estimated subscriber base of close to 700,000 customers. Both companies have always enjoyed reputations for superior complaint handling and customer service, albeit while attracting a higher price.
Improving
Dodo – The aggressively priced champion of budget internet has emerged from a horrid 2007-2008 period which saw it as the most complained about ISP by customer percentage, and edging close to equaling the raw number of complaints about Telstra, a company with nearly 40 times the subscriber base. Dodo saw a marked decrease in overall complaints over the last year, even if the percentages were less impressive than the competition. The carrier still recorded 982 complaints overall in Jan-Mar 2012.

Most Improved
Southern Cross Telco has seen a 79% decrease in complaints, albeit from a small pool of subscribers and from a small figure in 2011. Of greater significance is the improvement from Vodafone and VHA, which respectively saw decreases of 71% and 70%.
Least Improved/Risen
Spintel was the only reasonably sized ISP to see any type of increase, with TIO complaints rising from 67 in this period 2011 to 75 in 2012. But with such a small sample and such a relatively small increase, this may be more a consequence of growth. Of the larger providers, Optus had the smallest decrease in complaints, from 2,754 in Jan-Mar 2011 to 2,171 in Jan Mar 2012. This represents only a 21% decrease.
Category with the greatest improvement
Complaint Handling fell by 83% across the 17 ISPs sampled, reducing from a sobering 10,497 complaints this time last year, with only 3,993 for 2012 to date.
Overall
The TIO complaint log provides a compelling snapshot for customers and ISPs alike. Strategies employed by Vodafone, Telstra and Dodo to improve either customer service or network stability can be said to have paid off well.
By contrast, Optus' relatively unchanged performance suggests that their recently announced strategy to improve their profile in broadband, after concentrating for so long on mobile, is well justified.
The agency has had its share of knockers, most notably the late John Linton, founder and CEO of Exetel. Mr Linton dragged the TIO through the courts in 2010-2011, arguing that up to 80% of complaints brought against the ISP were incorrectly handled. Mr Linton sought compensation for the costs involved in dealing with the complaints, which can range from $70 for initial complaints to several hundred dollars for escalated complaints (not counting binding decisions which can address bills in the tens of thousands).
The TIO and Exetel came to an agreement in Mid 2011, in which the TIO paid no compensation but did agree to review their complaint process. The final result was that the TIO will reject a large number of claims that are made in cases where the customer simply couldn't reach the appropriate department with the telco to register their complaint; instead the TIO agreed to provide guaranteed escalation points to first have the issue resolved without the TIO's involvement. As a result, the TIO has experienced a significant drop in complaints year-on-year, with the latest results comparing Jan – Mar 2011 and Jan – Mar 2012. The next quarter results, which will cover just the period after the Exetel ruling, might prove more telling in how well each provider is actually doing. Even with this proviso, the drop in complaints suggests that telcos are being proactive in a bid to increase customer satisfaction.


Vodafone Australia is focused solely on mobile technology and offers mobile wireless broadband connections to 92% of the Australian population. Constantly updating its network to deliver data transmission speeds of up to 1500kbps in more areas, the provider's 3G broadband HSDPA network currently covers most major metropolitan areas as well as all international airports across Australia. Vodafone also offers a slower GPRS service to 92% of the places people live and work in Australia. Vodafone offers free modems on 5GB plans. There are no setup costs on Vodafone wireless broadband plans but there is a 2c per MB excess usage charge for exceeding the monthly download limit. Mobile wireless broadband plans are easy to set up and the software is automatically checked and updated when required.
Ask the expert
Enter your contact details and one of our friendly staff will get back to you soon