Telstra home phone pensioner discount
Bundling an alternate landline and broadband plan
Switch to mobile broadband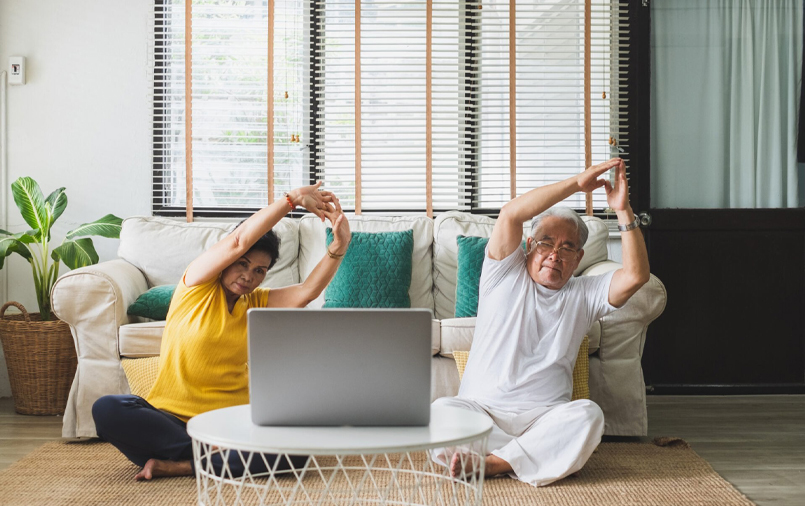 At Compare Broadband, we want you to get the best value for your money. Although there are no specific senior and pensioner discounts available on broadband plans, there are a few ways to connect to the internet more affordably.
1. Telstra home phone pensioner discount
Telstra offers a pensioner discount on their Home Phone Essential Plan. This plan includes monthly access starting at $27, unlimited calls to standard fixed lines and mobiles, unlimited free calls to Directory Assistance, discounted international calls and more.
In order to take advantage of this discount, you need to call Telstra at 1800 676 442. This is to confirm whether you're an eligible Pensioner Concession Card holder or not. Discounts will not be automatically applied, so if you are eligible but not receiving a discount, call the number, visit your nearest Telstra shop, or download the My Telstra app to contact the support team any time you want.
After setting the landline up, you can add an affordable ADSL2+ broadband plan. If the NBN network is available in your area, you may consider getting an NBN plan instead of an ADSL service.
2. Bundling an alternate landline and broadband plan
On the other hand, depending on where you are located and the plans available in your area, you may find it works out cheaper to bundle your landline and broadband plan with another provider even if they do not have a concession.
Although broadband providers typically do not offer pensioner discounts, they do reward customers who take up more than one service at a time.
For instance, TPG offers a 100GB plan plus a home phone service (split 50GB in the peak times, 50GB in the off peak times) for only $49.99 a month. This is a better value than the cheapest ADSL2+ plan and home phone bundle from Telstra, even with the pensioner's discount taken into consideration.
3. Switch to mobile broadband
Mobile broadband, unlike ADSL2+, is not conveyed through a telephone line and therefore there is no need to pay for a home phone service. Although you will be paying more per GB, light users will save money overall.
Some people love Mobile Broadband for its convenience, affordability and easy set-up while others have no end of frustration, experiencing constant drop outs, interruptions to their service and slow speeds.
If you are interested to see if mobile broadband is suitable for you, we recommend trialling a no contract or prepaid plan first.
For example, Amaysim offers 50GB of data for $40, which lasts for 28 days. If you are happy with the service, you can also get additional data for $10 per 1GB. While this may seem pricey compared to other ADSL2+ and NBN plans, there is no line rental cost.
Check out the best mobile broadband plans in the market here.
What is best for me?
At the end of the day, finding the right broadband service can be tricky. Particularly with the rollout of the NBN, there are even more options available on the market, dependant on your location.
The pressure is on the consumer to be proactive to find themselves the best deal available.
If you are still unsure which plan best suits your needs, give us a call on 1300 106 571 and we'll do our best to help.