TPG NBN 12 Bundle
MyRepublic Unlimited Flexi Plan
Dodo NBN 25 and Telstra NBN Home Bundle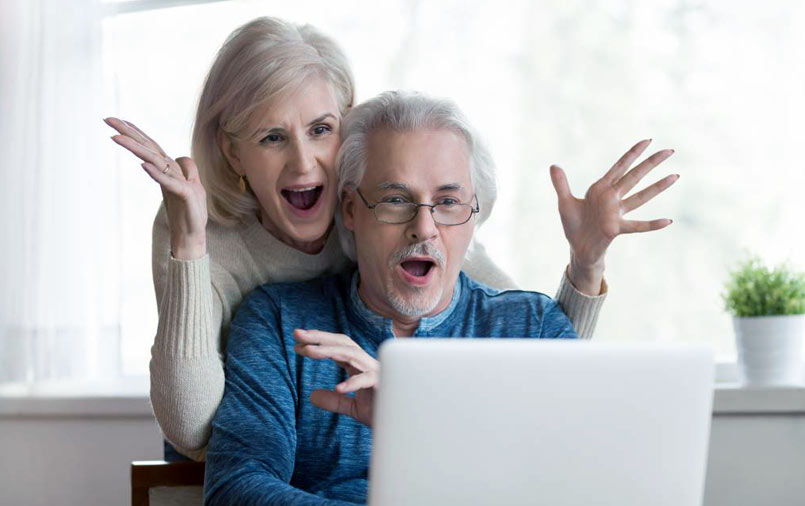 Are you a pensioner or senior looking to get a reliable internet connection, or are you a younger relative looking to set up the internet connection of a loved senior in the family? Whichever you are of these two, you're going to like this article.
In choosing an NBN plan for older people, there are many factors to consider, such as the data cap, speed, and reliability.
By carefully considering the needs of pensioners and seniors, we came up with this list of some of the best affordable NBN plans you can get.
In this guide, you will find:

Basic (nbn12) TPG S Bundle
Most seniors only use their internet connection to video call with relatives or visit social media from time to time. These activities don't consume too much bandwidth. If you just want a good internet connection and don't really indulge in heavy internet use, the TPG S bundle should be a good deal at $29.99 a month.
It has a 12 Mbps download speed, 1 Mbps upload speed, and a 10 GB monthly data cap. It may not be a premium plan, but it can provide a good internet connection for pensioners and seniors. Plus, it also comes with a home phone for pay as you go calls.

Standard (nbn25) Unlimited Dodo Broadband Plan
This $65 a month plan from Dodo has a speed of 25 Mbps, 20 Mbps typical evening speed, 5 Mbps upload speed, and unlimited data usage. It also includes a free line rental for pay as you go calls, so pensioners and seniors can enjoy affordable phone calls with family and friends.
It's affordable at $65 a month, but you can get that lowered to $55 per month by getting your gas & electricity from Dodo.
Telstra Casual Essential NBN Home Broadband Bundle - Standard Evening Speed
If you want speed and reliability, this 25 Mbps bundle from Telstra brings both of these qualities. With 25 Mbps typical evening speed and 5 Mbps upload speed for a plan that charges $75 monthly, it's fast enough for pensioners and seniors, especially when they don't use the internet other than video calls, casual surfing, and social media.
While it doesn't come with unlimited data usage, the 500 GB data cap is generous enough and should cope with your needs, even if it includes heavy video streaming.
To get the WiFi activated, you can buy your own or buy Telstra's Telstra Smart Modem with 4G backup for $216 plus a $9.95 delivery fee.
This plan also includes a free home phone for unlimited calls to Australian mobiles and standard lines. Furthermore, it comes with a 3-month free BINGE subscription for the latest movies and TV shows.
While it's not as cheap as the other plans, it offers great value for money with its many features and freebies.
With these NBN plans, seniors and pensioners can enjoy the internet at an affordable price. For more NBN plans for seniors and internet bundle comparisons, Compare Broadband can provide it for you.
Call us on 1300 106 571 today!