Plans with Home Phone
Plans without Home Phone
Switch to mobile broadband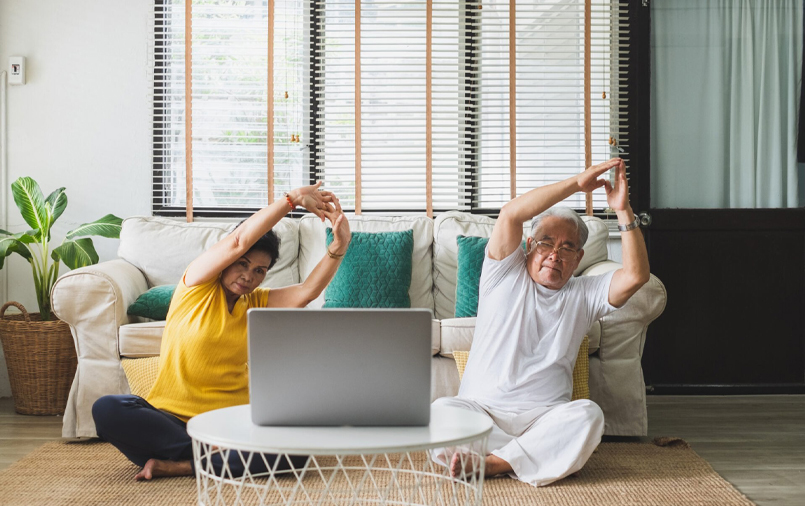 At Compare Broadband, we want you to get the best value for your money. Although there are no specific senior and pensioner discounts available on broadband plans, there are a few ways to connect to the internet more affordably.
Plans with Home Phone
Tangerine Standard Speed UNLIMITED, $44.90 per month
With Tangerine's Standard Speed UNLIMITED plan, you only need to pay $44.90 per month to enjoy speeds of up to 25Mbps. This proves to be a great deal for seniors because this is one of the cheapest plans in the market. The best part is that not only is this plan a no-contract plan, but you also get a 14-day trial wherein after a span of two weeks, you are free to leave in case you are not happy with the service.
Tangerine also features 7-day technical support, which means that you will get the assistance that you need anytime you need it in case you encounter any issues with your internet connection. This proves to be very beneficial for the elderly who may find it quite challenging to navigate through any connection concerns. The best part is that you won't have to pay any setup or cancellation fees for this plan as well.
SpinTel NBN Unlimited Standard, $49 per month
There is also the option for you to subscribe to SpinTel's NBN Unlimited Standard. For only $49 per month, you will already enjoy a typical evening speed of 25Mbps as well as unlimited data. Like with Tangerine, SpinTel's customer service support is also available seven days a week.
The optional home phone bundle for this plan comes with pay-as-you-go calls if you choose to bring your own modem or go with SpinTel's modem offering. You can also acquire a mobile phone SIM starting from $9.95 per month. This SIM already comes with 5GB of data.
Plans without Home Phone
Superloop nbn™ Home Basic 25/10, $54.95 per month
If you want an NBN plan with no lock-in contract as well as no signup fees, then you should go for Superloop's offering. For only $54.95, you will already get to enjoy a typical evening speed of 22Mbps as well as unlimited data. You even have the option of changing your data plan or your speed tier once per month. The best part is that you will have access to Australian support any day of the week.
Exetel Everyday nbn25, $55 per month
While the price of Exetel's offering may vary depending on your location, their plans are optimised for streaming and speed rated by Netflix. This means that you will most likely have no issues when it comes to streaming your favorite shows. For only $55 per month, you will also have unlimited data and a typical evening speed of 25Mbps.
Alternative Option: Switch to mobile broadband
Mobile broadband is not conveyed through a telephone line and therefore there is no need to pay for a home phone service. Although you will be paying more per GB, light users will save money overall.
Some people love Mobile Broadband for its convenience, affordability, and easy set-up while others have no end of frustration, experiencing constant dropouts, interruptions to their service, and slow speeds.
If you are interested to see if mobile broadband is suitable for you, we recommend trialling a no-contract or prepaid plan first.
For example, Amaysim offers 50GB of data for $40, which lasts for 28 days. If you are happy with the service, you can also get additional data for $10 per 1GB. While this may seem pricey compared to other NBN plans, this option provides the portability and flexibility that you may need should you wish to travel.
Check out the best mobile broadband plans in the market here.
What is best for me?
At the end of the day, finding the right broadband service can be tricky. Particularly with the rollout of the NBN, there are even more options available on the market, depending on your location.
The pressure is on the consumer to be proactive to find themselves the best deal available.
If you are still unsure which plan best suits your needs, give us a call on 1300 106 571 and we'll do our best to help.