Why Choose Telstra?
Are Telstra Faster Than Other NBN Providers?
Why Are Telstra More Expensive Than Other NBN Providers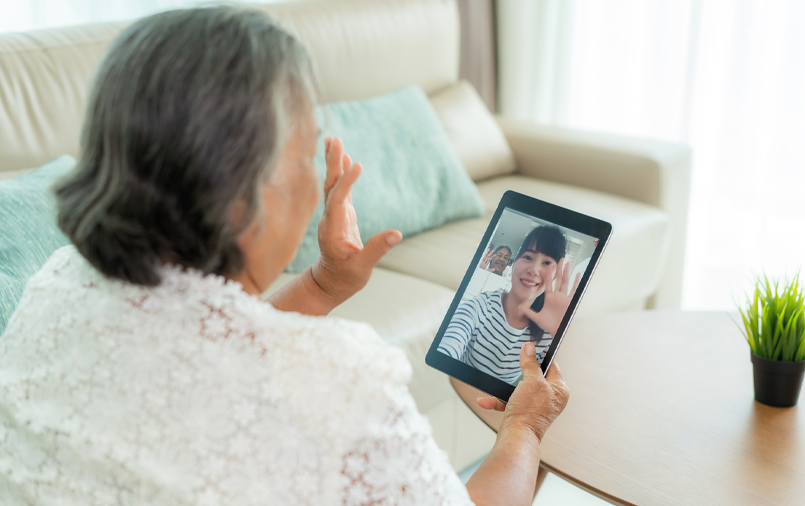 With over 18.8 million subscribers (2020) and counting, Telstra is one of the largest and probably most popular telco in Australia. Telstra is Australia's oldest telco and has been around since Federation, when telecommunications services were originally controlled by the Postmaster-General's Department.
Telstra has maintained its dominance in the internet services industry. They have a massive 47% market share of the fixed broadband services retail market (as of 2019) which is a clear indication of Aussies' loyalty to this provider.
If you're curious about how Telstra NBN plans compare to other providers, we've made it simple for you. Learn their most popular plans, how much they cost, and other products they offer.
Best Telstra NBN Plans
Hottest Deal: Telstra Superfast Unlimited Data Plan
Get one of the best NBN deals in the market with Telstra's Superfast add-on offer. For a discounted price of $90 for the first 6 months ($140 ongoing), enjoy 230Mbps typical evening speed, $0 connection fee, and a 3-month BINGE Standard subscription. As a special offer until 30th June 2021, new customers can also take advantage of a $20 credit per month. Ideal for larger households with over 5 users streaming or browsing simultaneously, Telstra's Superfast plan includes a Smart Modem with 4G backup and home phone line as well.
Discounted offer ends on 31st July 2021.
Telstra Casual Unlimited NBN Home Broadband Bundle - Premium Speed
When it comes to value for money, there's nothing like the Telstra Casual Unlimited NBN Premium Speed Bundle. As a special promo, it will only cost you $90 a month for the first 6 months (then $110 ongoing).
This promo runs until 30 June 2021 so better grab it before it ends.
The NBN plan offers unlimited data with 100Mbps typical evening speed, giving you the power to stream countless movies all night long, play heavy games, and surf the net to your heart's content. Perfect for big households with more than 4 users, this Telstra NBN plan includes a home phone landline with unlimited calls to Australian mobiles and standard lines and free BINGE Standard subscription for 3 months.
But wait, there's more. If you stay with the service for 24 months, you can get a smart modem with 4G backup for better WiFi coverage inside your home.
To sum it up, it's broadband + home phone + pay TV in one bundle. What more can you ask for?
Telstra Casual Unlimited NBN Home Broadband Bundle - Standard Plus Speed
Telstra Casual Unlimited NBN Standard Plus Speed Bundle is kind of similar to the previous plan. The only difference is the speed it offers. Ideal for households with multiple devices and users with different internet habits, this Telstra NBN plan features 50Mbps typical evening speed. The plan lets you experience fast internet connection even during busy hours. The bundle includes a home phone landline at no extra cost and a free 3-month BINGE Standard subscription, Get it for only $90 a month and enjoy unlimited data without committing to a lock-in contract.
Telstra Casual Essential NBN Home Broadband Bundle - Standard Evening Speed
If you want a more affordable Telstra NBN plan, choose Telstra Casual Essential NBN Standard Bundle. While many consumers believe that unlimited data plans are way better that capped internet plans, it is not always the case. If you do not have a big household or you prefer having control over your monthly data consumption, then a 500GB capped NBN plan from Telstra is a great choice.
Although it's cheaper compared to other plans, this Telstra NBN plan still offers fast and decent connection. Enjoy 25Mbps typical evening speed for only $75 a month. On top of that, you also get a home phone landline with unlimited calls and a free subscription to BINGE for 3 months.
And if you later on realise that 500GB is not enough, you can always upgrade your plan or switch to another provider for this Telstra NBN plan does not require any lock-in contract.
Click here for a complete list of Telstra's broadband plans.
The advantages of subscribing to Telstra
Telstra's NBN plans are essentially divided into two categories: the Essential Bunde and the Unlimited Bundle. This makes decision-making more efficient for interested customers because you no longer have to go through every product plan they have to offer.
One more thing is that new customers no longer have to pay an upfront connection of $240 if you want to be in a "no lock-in contract." Instead, you only need to pay for the $99 connection fee, which Telstra almost always waives anyway.
Loyal customers also enjoy benefits from the telco, especially if you have been subscribed for more than 24 months. You also get to avail of the Broadband Protect that ensures the safety of your connection as well as a 4G backup with your modem.
Switching from another service provider
Say your location allows you to make the change without a hitch. You still need to factor in your existing contract, your budget, the data allowance, and the disconnection fee which some providers require.
If you think Telstra offers the best NBN deals and you don't mind paying a little more for the service, you can inquire about their plans. Telstra no longer offers lock-in contracts, but your current provider may. This means having to pay a disconnection fee and the remaining value of your modem if you have one.
But if you're still not set on Telstra and you want to consider other options, you might want to check out this comparison of NBN broadband plans from other providers.
Other Telstra products
On top of its broadband plans, Telstra also offers a ton of other products that are usually offered as part of their bundles. These products may differ in purpose, but all of them are geared towards the optimisation of your plan.
Three of the most popular products offered by Telstra are the Telstra Smart Modem, Telstra TV, and Telstra Air. Let's go over each of these and find out what makes them a great add-on to customers' Telstra NBN plans.
Telstra Smart Modem
The Telstra Smart Modem is the product of choice for customers who would like to have a better and more stable internet connection at home (minus the atrocious dial-up sound that some of us may remember).
Its latest version, the Telstra Smart Modem Gen 2, gives subscribers the luxury of having a 4G backup feature. It allows you to seamlessly switch from your NBN internet network to the 4G mobile network if your internet connection is acting up. The Telstra Smart Modem uses your home data allowance, so you don't have to worry about consuming your mobile plans or maxing out your data cap.
The Smart Modem is available for $216, the price of which will be incorporated in your monthly fee. But keep in mind that if you opt-out of your Telstra NBN plan within the first 24 months, you will have to pay for the remaining pro-rated value of the device.
Telstra TV
Telstra TV is a plug-in device that you connect to your smart TV to supply it with wireless access to Netflix, Foxtel Now, and other live sports channels. It's part of Telstra's entertainment bundles that customers can get with their broadband plans.
With this product, you can watch in 4K HDR streaming and you get the option to pause, stop, or rewind live TV. You can also sync it with Google Assistant so you can watch your shows through the Telstra TV app.
Telstra Air
Telstra Air is the largest Wi-Fi network in Australia. It has more than a million hotspots across the country which can be accessed by Telstra broadband and mobile customers. It can also be used to create a private home hotspot that you can share with other Telstra Air users.
When you set up your Telstra Air at home, more users are able to connect through your home broadband without actually using up your data allowance. It's great when you have friends over who all need an internet connection, plus it's safer than connecting to public or unsecured Wi-Fi.
Telstra is truly a leading telco brand with offers that are hard for customers to resist. Although the company is not known for having the cheapest internet plans, what it lacks in affordability, Telstra more than makes up for in service and reliability.