Foxtel Broadband Plans
We all know Foxtel does TV, but did you know they do broadband too? Foxtel has a range of ADSL and NBN broadband plans without lock-in contracts that include subscriptions to a selection of their 90+ channels.
For all Foxtel sales enquiries call
1300 763 813
See how Foxtel stacks up against other providers
Foxtel began in 1995 as a joint venture between media company Fox and telecommunications company Telstra. They provide a subscription TV service, with channels like FOX8, Showcase and the Comedy Channel. Since then, they have started to offer broadband services too.
Foxtel Broadband Plans
Foxtel offers both ADSL and NBN plans, and all are bundled with their TV channels. You can choose to have capped or unlimited data, as well as which channel pack you want (45 or 90 channels) and which of the four NBN speed tiers you need. All are on no lock-in contracts and include unlimited standard phone calls.
Other Foxtel Benefits
- YouTube HD Verified
- Foxtel holds the top rank among Australian ISPs for YouTube streaming, consistently streaming in HD quality (720p and above) with less buffering.
- Entertainment Variety
- Foxtel provides over 90 channels, spanning sports, drama, movies, entertainment, documentaries and children's shows.
High-speed Wifi Modem
Foxtel Broadband plans come with a modem that's purpose-built for internet and video streaming, and features beamforming technology to focus WiFi signals and follow your devices as you move around your home.
Our Other Providers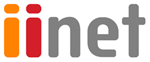 Start comparing Broadband plans now!
Answer a few simple questions and we'll search hundreds of plans from some of Australia's leading providers.
Start by entering your postcode or suburb below.