Whether or not an energy and internet bundle is right for you boils down to your priorities.
For example, bundling your internet with your utilities into a single plan can save you up to 30% off the regular price. Be careful, though, buying specially priced bundles are not always the best deal.
Best Energy & Internet Bundles Today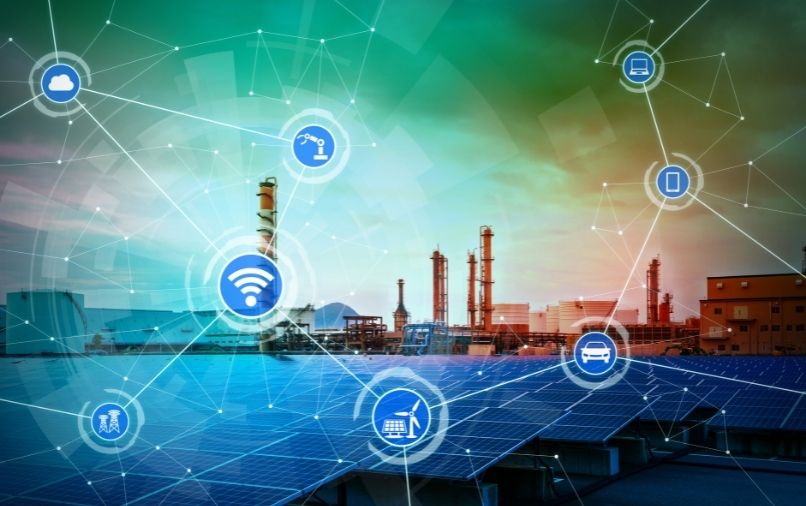 Bundling is defined as the practice of selling related products as a single unit. It usually makes products and services cheaper when sold together than separately, thus providing a better value.
For example, bundling your internet with your utilities into a single plan can save you up to 30% off the regular price. Be careful, though, buying specially priced bundles are not always the best deal.
In this article, we discuss when energy and internet bundles can save you money. We also list some providers that offer the best bundles in the market today.
In this guide, you will find:
Electricity, Gas, and Internet Bundles: The Advantages & Disadvantages
The most attractive benefit of bundling your internet with utility services is that it can turn out cheaper than paying for them separately. Most internet service providers offer discounts if you bundle up your services with them.
Bundling also affords you the convenience of having multiple services consolidated into a single bill, so you'll only have to make one payment every month. It also makes it easier for you to budget your money and monitor your spendings. Some providers also offer incentives like discounts, gifts, or an extra feature at no additional cost.
Are you moving soon? When moving into a new home, you'll have to contact your providers separately to notify them of your move. For utility services that require an appointment for disconnection/reconnection, it's better to call them in advance. This much is true for internet services. This is another area where bundling services come useful—it means you'll have fewer providers to call, making the move a bit easier for you.
While there are benefits, bundling is not without some potential drawbacks. You'll have to do some calculations on whether an energy and internet bundle is right for you because in some cases, it can turn out to be more expensive.
A risk with a bundle is that you could end up paying more than you would with separate bills. Let's say, you bundle energy and gas with your internet plan, and then you find out it's cheaper from a different electricity provider—what should you do? Switching utility providers and unbundling your services may seem like a lot of work. This much is true when you have become accustomed to bundled services' convenience.
Another downside with bundles is that service providers hook customers with some cheap promo rates in other cases. When that ends, they hike up rates, thus compelling you to pay way more than what you're willing to.
Keep in mind that most electricity and internet providers offering bundled services usually have a contract policy where you'll have to pay an early termination fee if you cancel the service before the contract ends. Need help in finding the right energy and internet bundles for your needs? Call us at Compare Broadband!
When is Bundling Energy and Internet Right For You?
To bundle or not to bundle?
Whether or not an energy and internet bundle is right for you boils down to your priorities. Are you after the convenience of having to pay only one bill each month or the flexibility to change plans when you want to?
If saving money matters to you, you'll have to compare the cost of bundling your services versus paying for them separately. If you can't find a bundle offer that matches your requirements, you might be better off getting your services from different providers. Below are some other tips to help you assess which route to go.
Do your research before getting into a bundle agreement. If you don't have time to do the research, just give us a call and we'll do it for you in just a few minutes.

Review all the bundle offers available in your area and go through the features and pricing of each.

Compare bundle prices to the cost of à la carte services.

Choose a reputable provider with an accessible customer support service to ensure a hassle-free bundling experience.

Remember to look at the details of the contract length and connection charges. Factor in any setup fee to the overall cost of your service to assess whether it's right for you.
Best Energy & Internet Bundles Today
Now that you're equipped with the best tips to compare prices and services let's look into some of the best energy and internet bundles available in the market today. These offerings are from reliable providers like Origin, Kogan Energy, Sumo, and Dodo.
Energy and Internet Provider

Energy and Internet Plan

Price

Origin
Everyday NBN plan - Unlimited Data (NBN50)
$74/month
AGL
AGL NBN Home Standard (NBN50)
$75/month
Kogan
Silver Unlimited (NBN50)
$68.90/month
Sumo
sumoSAVVY50 Unlimited Data (NBN50)
$85/month
Dodo
Dodo NBN50 Unlimited

$75.00/month

($10 off on monthly fee for lifetime when bundled with energy. T&Cs apply)
Origin
Origin offers a $10 discount every month when you bundle your internet with their energy plan. If you're an existing customer for their electricity and natural gas services, you can just add the internet to your plan and still enjoy a bundle discount. On their website, you can see and compare the plans they have on offer and determine the best one that matches your needs.
The company offers a range of NBN plans, starting from NBN25. It costs at a discounted price of $64/month when you bundle it with energy.
AGL
AGL proves to be a bit more generous with its $15 discount per month when you add an NBN plan to your energy service. When you switch to their home energy or internet plan, you also get access to Amazon Prime for 12-months—for free.
Internet plans start at $60/month when you are an AGL energy customer. You also have the option to add a mobile plan starting at $15/month.
Kogan Energy
Kogan offers competitive rates and an app to track your consumption in real-time. It also offers an internet, gas, and electricity bundle at $50 off/year on your bill.
Sumo
Sumo offers great plans with the option to bundle electricity, gas, internet, and home phone into one service. It offers a $15 discount per month on bundled Sumo NBN or Sumo wireless plans. However, it's currently limited to customers in Victoria and NSW.
Dodo
With Dodo, you also get $10 off per month on your NBN plan when you add electricity or gas. This offer comes in no lock-in contracts and with flexible payment options. For added value, Dodo also has an app where you can monitor your usage and manage your account. Keep in mind, though, that the discount is limited to Victoria and NSW customers. Your energy plans should also be at the same address as your internet to avail it.
Internet and energy bundling has their pros and cons. As said above, the reasons to sign up for a bundled service widely vary, and it's up to you to determine whether a bundle deal could be useful at your home.
Still not sure? Give us a call at 1300 106 571 and we'll get you sorted.