Great new films and TV coming to Netflix Australia this October!
You can watch Netflix online or stream right to your smart TV, game console, PC, Mac, mobile, tablet and more.
Get ready to BINGE STREAM, BABY.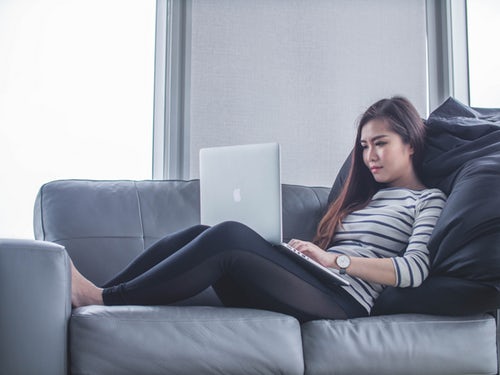 October is here! Spring! Glad tidings! Fresh Netflix drops!

And so, in order of chronological realease, I present to you some choice film & TV picks to keep you happily entertained (and/or merrily distracted) during this lovely month. Oh, what's that? You can't stream TV because your broadband isn't good enough? Well, let us help you sort that out real quick, and then you can stroll down. Onward!




"NEVERENDING STORY" - RIGHT NOW!

Feeling nostalgic? Hop a Luck Dragon back to 1984 and revisit this charming epic fantasy film. Based on the book by Michael Ende, Wolfgang Peterson's adaption brought us a rich world of high fantasy filled with fantastical lands and incredible creature effects. Despite underperforming at the box office, it found a sizable and devoted following on home video, and continues to be a beloved cult classic to this day.

***SPOILET ALERT: the story frickin' ends.***


NEW "BOJACK HORSEMAN" - RIGHT NOW!

This sharp animated comedy-drama is a compelling show about mental health, the nature of celebrity, the ennui of existence, and most importantly, animal puns. Still going strong five seasons in, the show truly has its fingers to the pulse. It has more than once shown somewhat prescient insight into society's ills, and more importantly, has done so in a funny and responsible way, showing a fresh comedy that's powered by a strong social conscience.

NEW EPISODES OF "THE GOOD PLACE" - OCTOBER 5 (THEN EVERY FRIDAY)

Though it's become the norm for Netflix shows to dump an entire season of TV at once so we can gluttonously plough through it like a pack of loosed labradores, some programs choose to mete out their episodes one at a time on a weekly schedule like the television of yore, ensuring that we pace ourselves and create the illusion that we have a semblance of self-control. "The Good Place" is one such show AND I DON'T LIKE IT. 'Cause it's seriously binge-able. Lean plots with constant twists and turns, big laughs coming from rich characters and compelling stories, and absolute abundance of diversity and optimism. But if you need me to tell you that, then that would mean that you haven't seen it yourself, which means you have TWO WHOLE SEASONS TO BINGE BEFORE YOU GET TO THE NEW STUFF, you lucky duck.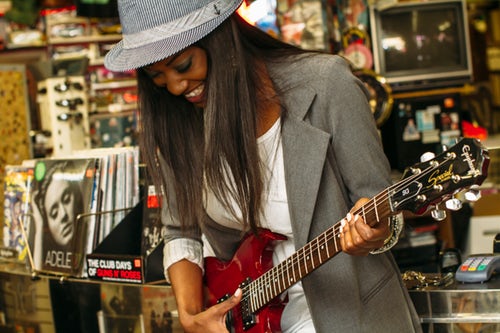 "REMASTERED" - OCTOBER 12

Rock & Roll mysteries! A new Netflix original, this documentary series will be focused on exploring rumours and mysteries in the popular music industry. According to Rolling Stone, "ReMastered will dive into eight music mysteries beginning October 12th, with one episode coming to the streaming service each month through May 2019". The first episode will be on the assassination attempt on Bob Marley.

"DAREDEVIL" (SEASON 3) - OCTOBER 19

The previous appearances of Daredevil within the Marvel-Netflix universe have set the table for a third season that verrrrry possibly might be adapting "Born Again", the classic comic arc by revered Daredevil architect Frank Miller. The 1986 story featured Daredevil's life being taken apart piece by piece by archnemesis Wilson Fisk, after the Kingpin of Crime learns the former's secret identity. Plus, we learn the truth about Matt Murdock's mother. It's good stuff.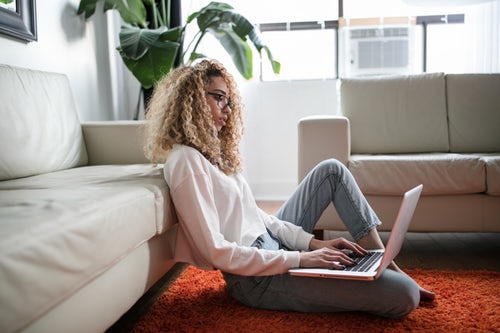 "ARRIVAL" - OCTOBER 22

A highly innovative and cleverly structured science fiction, this 2016 film stars Amy Adams as a linguist who is recruited by the government to translate the language of an advacned alien race that has visited Earth in order to tell us something. It's ultimately a film about communication, but ironically, the less I tell you about it beforehand, the more you'll enjoy it.

"CHILLING ADVENTURES OF SABRINA" - OCTOBER 26

OK, so, if you're been hankerin' for a remake of "Sabrina the Teenage Witch" that harkens back to the 90s Melissa Joan Hart sitcom that brightened your childhood, well, KEEP HANKERIN', GRANDPA, COZ THIS AIN'T THAT SABRINA.

Well, I mean, it IS that Sabrina, in that it's based on the same property, but it's a very different tone. This is an adaption of a the 2014-present comic by Roberto Aguirre-Sacasa, which is very much a horror comic. Seriously. Sabrina and her aunts worship the devil. I'm not kidding. And Aguirre-Sacasa will be showrunning the TV version, so we can probably expect the same. Fun times ahoy.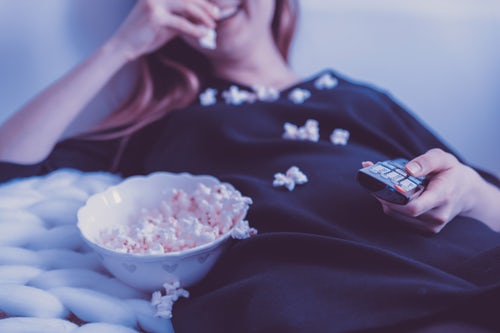 "SPACE JAM" - COMING SOON

Alright, look. As a Looney Tunes enthusiast, I never quite latched onto this film as much as my peers, but I can certainly respect that it was nonetheless a beloved favourite amongst those kids who weren't weirdos oddly obsessed with cartoons from the 1950s. And though I've cynically called it "Tazo: The Movie", I can also appreciate that "Tazo: The Movie" can be viewed as a thing of pure awesomeness. It's a good fun film and 90s af.

NETFLIX ORIGINALS - ALL THE YEAR ROUND!
And then of course, you've got all those Netflix Originals, both old, new and upcoming, permanently housed on the prestigious streaming service all the year round - so happy viewing! And if you're in need of a good internet service to help supply the sweet broadbands you need to sate your streaming desires, why not click through and help us find the best plan and provider for your specific location?