What To Know About Switching From ADSL To NBN
How Much Faster Is The NBN Compared To ADSL
What Is The Differrence Between ADSL And The NBN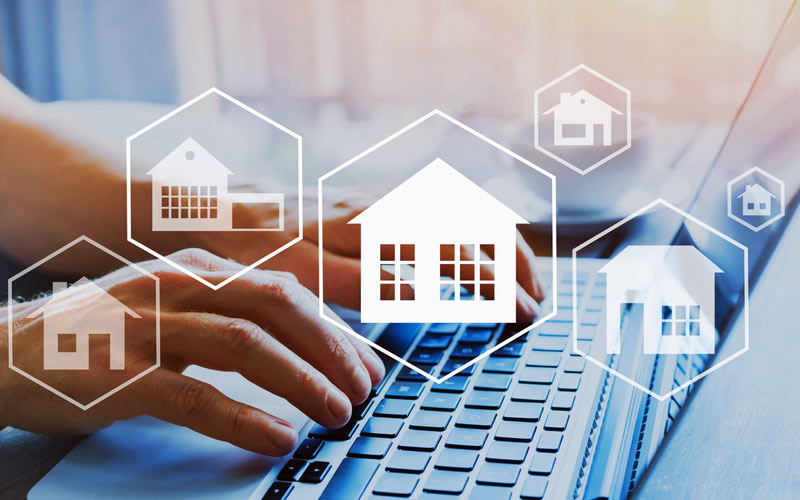 NBN has reported that as of March 2020, 97% of its target Australian households (around 11.2 Million in figures) are NBN-capable already, and by June 2020, they are projecting a 100% rollout completion.
In short, whether we like it or not, nothing's going to stop NBN from taking over the ADSL connection of the majority of the Oz community.
Wait, ADSL, NBN — What are these acronyms?
ADSL stands for Asymmetric Digital Subscriber Line. NBN, on the other hand, is an acronym for National Broadband Network.
In a simpler sense, ADSL and NBN are the facilities that allow you to access the Internet and transmit data.
ADSL vs NBN: What's the Difference?
As we have mentioned, both ADSL and NBN share the same goal of providing internet connection. The significant difference between the two, however, is the technology and infrastructure used to make them work.
While the traditional ADSL lines use the copper wires of your telephones, NBN uses a selection of fibre, wireless and satellite technology to connect you to the Internet.
If you ever come across those FTTP, FTTB, FTTN and HFC thingies, don't be intimidated. These are the technologies that make an NBN internet connection work.
How do ADSL and NBN affect you as an Internet Subscriber?
For those who couldn't care less about the technical features of ADSL and NBN, here's how ADSL and NBN could affect you as a consumer:
SPEED
ADSL: Average download speed of an ADSL2+ connection, the fastest ADSL, is relatively 6 Mbps
NBN: Basic NBN package has an average download speed of 7 to 10 Mbps
COST
ADSL: Starts at around $30 per month
NBN: Approximately $60 per month (NBN 12)
While the Internet speed between ADSL2+ and NBN may not be an issue in a household with sparse Internet usage, bigger homes with more connected devices can notice the disparity.
But, I'm already happy with my ADSL connection. Do I have to change?
Yes! And even if you don't feel like doing an Internet upgrade or so, you'll have too sooner or later.
NBN is a Government initiative to deliver an enhanced Aussie Internet experience.
Once it is available in your neighbourhood, you only get 18 months before your existing phone and internet lines get disconnected.
Did you say I only have 18 months to switch to NBN?
Yes, you've read that right. You only have 18 months to replace your old ADSL+, and that's 18 months from the installation date of an NBN infrastructure in your area.
Where can I check the rollout and cut-off dates?
The target cut-off dates can be verified through NBN's site. From there, you can also counter check which NBN technology will be used in your area together with the rollout date.
But if you want a shortcut and further assistance, check out our website.
What happens if I don't switch to NBN?
As the authorities are dropping outdated Internet infrastructures, your old home phone and ADSL2+ broadband services will be out of service after the 18-month cut-off.
Note:
At the time of writing, the NBN Co has temporarily halted some of its planned disconnections in response to the COVID-19 Global Pandemic until further notice.
How about our home phone?
You can keep your existing home phone number if you shift to NBN within the prescribed cut-off. Otherwise, it will be out of service, especially if your place is adapting fibre technologies on its NBN access.
In some instances, you can remain using your old landline even when you've already given up your ADSL broadband services, provided the NBN in your area is running on satellite.
I'm now ready to change from ADSL to NBN, where do I begin?
Once NBN is available in your area, all that's left to do is to choose an NBN Internet Plan.
That's where the likes of TPG, Optus, Telstra and MyRepublic will come in. These guys are your internet service providers (ISPs), and they're called such because they let you access the internet provided by the NBN facility in your area.
What are my NBN plan options?
Before contacting an ISP for an internet connection, you have to remember that your plan will depend on the following speed tiers:
NBN 12 (Basic)

NBN 25 (Standard)

NBN 50 (Standard Plus)

NBN 100 (Premium)
Don't get so worked up with the speed in each tier. They're just doubling up in every level, like next to NBN 25 is 50. Then, NBN 100 follows.
Likewise, the numbers in each tier represent the maximum download speed, which means, NBN 12, the closest thing to ADSL has a maximum of 12 Mbps. NBN 100, on the other hand, can download up to 100 Mbps max.
Which NBN service provider should I contact?
Now, this is the tricky part.
There are many Internet Service Providers in Australia. The Australian Competition & Consumer Commission (ACCC) alone has identified eight of the fastest NBN service providers! Perhaps then give a bit more detail on what the ACCC is or how they test this.
There's even more high speed NBN plans to choose from. The good news is, there's a way to bypass the agony in choosing which plans to avail.
The Shortcut to Choosing Your NBN Plan
The easiest way to install an NBN plan is to leave everything to the experts. A website, like Compare Broadband, for instance, can help you make the right choice by simply entering your postcode or suburbs.
The good thing about consulting experts, especially independent ones, is that you're more informed of your decision making. Plus, if you request for a callback, an agent can thoroughly explain the suitable NBN plans for you in simplest terms possible.
And if talking over the phone is not your thing, all you have to do is to answer questions and then you're a few clicks away from scheduling an NBN installation in your home.
Conclusion
While the shift from ADSL to NBN is inevitable, adapting to change is the best way to move forward. Let Compare Broadband help you with your NBN internet switch now.